Leah Drewcock: Why I am thankful to be a Licensed Insolvency Trustee
I was just a few years out of high school and still lived at home with my parents when I started working as an accounting and finance student at one of the 'Big Four' accounting firms. I knew budgeting was important and that I needed to have credit to be able to buy a house one day. I did not have student loans or vehicle financing and only had a small credit card that I paid off each month. I spent what I earned, and I had savings. I lived what most would consider a charmed life and had no idea how lucky I was.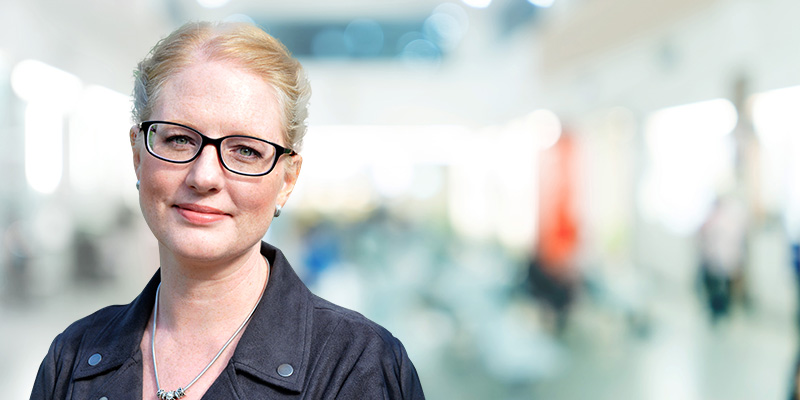 I worked in audit and helped prepare financial statements and corporate and personal tax returns. I eventually wanted to become a Chartered Accountant or a Certified General Accountant. At the time I had no experience with Bankruptcy and did not understand a thing about the insolvency process. I had heard people say 'I may have to go bankrupt' or 'he's bankrupt' but I didn't really know what that meant.
Two months that changed everything
About two years into my employment, the insolvency department was short-staffed and in need of help to prepare and file pre- and post-bankruptcy income tax returns. I was asked to temporarily assist in the department. For two months, I observed the insolvency team go about their daily work as I prepared tax returns for bankrupt individuals. What I saw surprised me.
I watched clients walk in the door, shoulders hunched and eyes downcast — and I watched them leave with their heads held high and their backs straight. The Licensed Insolvency Trustees were helping these individuals take control of their financial situations. They were helping them access an opportunity — and providing the support to navigate and complete an often overwhelming legal process. They had a front row seat and a central role in helping people feel financially rejuvenated and unburdened.
I began to understand that the people who came to see a Licensed Insolvency Trustee didn't fit into a mould; they come from all walks of life. There is no archetypal person who struggles with debt — and there is no one-size-fits-all solution to their challenges. Each unique situation warranted an individualized solution and a compassionate approach.
As I watched, listened, and learned, I realized I wanted to become a Licensed Insolvency Trustee too. I wanted to be a part of the transformation process I had been witnessing. I wanted to learn and share the tools to help people recover from debt and become fiscally responsible and financially strong members of the community.
I am thankful for that serendipitous two month opportunity because it opened my eyes to what would eventually become my career. I switched my focus from accounting to insolvency and have never looked back.
The best career I could have asked for
Fast forward 20 years and I have helped thousands of consumer debtors find relief from their debt. Experience has only reinforced the all-important observation that inspired me to take up this career: Debt can affect anyone, no matter their stage in life, their gender, profession, employment status, health status or family status. Life happens and overwhelming debt is often the result of bad things happening to good people.
Everyone deserves an opportunity to get a fresh start. I've met some very hard working, resilient people in my career and I'm inspired by the challenge of finding the best solution for each person — no matter the cause of their insolvency. I still enjoying helping people navigate difficult financial circumstances and look forward to helping many more for years to come.