How Do I Know I Am In Financial Trouble (MNP 3 Minute Debt Break)
The warning signs of personal financial trouble are everywhere. Knowing what they are and how to recognize them can be the difference between quickly recovering from one or two bad months and being trapped in a months or years-long battle with debt.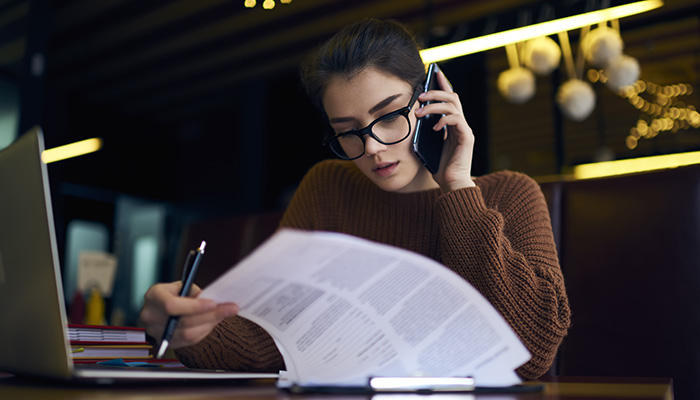 A relatively simple sign to recognize you're financially unsteady is "living beyond your means". You should be mindful of how many impulse purchases you're making each month and how frequently your bank account is empty before the next pay day. Struggling to make ends meet not only impacts your immediate finances, but also how you'll weather an unexpected financial emergency without falling into a vicious cycle of debt. If you want to get ahead financially, you should create a budget and stick to it. It sounds simple, but it's certainly not always easy.
Another sign of trouble is "Misusing Credit". Credit should not be your go-to strategy for purchasing necessities or covering gaps in your budget. You should set and follow clear rules for when you'll use it and how you plan to pay it off. To better understand your debt habits, take an inventory of your current credit accounts and how you typically use them. Create a plan to pay them off, decide which ones you might want to cancel and set rules around the most effective way to use the remaining accounts moving forward.
Related to Misusing Credit… is OVER using credit. If you see debt as a necessity you could be heading for serious turmoil especially if you're paying high interest rates or putting up your assets for loan collateral. Notice how often you're using your credit accounts and why. You might need to create a budget and compare your options to reduce or eliminate your debt — or simply be more conscious of when, why and how you're choosing to use debt.
A budget though is only as effective as you allow it to be. It's impossible to get ahead if you're not matching your actual spending with what you've planned, only making the minimum payments on your debts or borrowing from friends and family to make ends meet. Take a critical look at your spending and budgeting habits and put some structure in place that will allow you to reach your financial goals. Stop borrowing money if possible. Match every purchase with your planned spending throughout the month. And make debt repayment a line item in your budget.
These are just a few of the financial warning signs out there. You're not alone if you find these familiar or you find your debt is spiraling out of control. MNP Debt offers Life-Changing Debt Solutions to help you face your difficulties head on and get the financial fresh start you need and deserve.
During a Free Confidential Consultation, a Licensed Insolvency Trustee will review your financial situation, seek to understand your goals and identify opportunities to help you eliminate your debt for good.
Subscribe to MNP 3 Minute Debt Break on your favourite streaming service.