Financial Scams (MNP 3 Minute Debt Break)
This is the MNP 3 Minute Debt Break! A podcast with advice, insight and tips on taking control of your financial world. Brought to you by MNP Debt.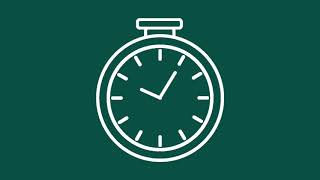 Financial scams have been around for decades. But they have never been as common and invasive as they are today. The internet, online banking and countless other technologies have enabled fraudsters to invade people's lives and trick them into handing over money, personal information and access to personal electronic devices. We're all vulnerable, and we can all have our finances dramatically affected by scams. But, if you know some of the common scams out there, you can avoid becoming a victim.
The Tech Support Scam usually begins with a phone call or a digital ad on your screen. A scammer will claim you have a software issue and they have been alerted to provide technical support. However, what they're really wanting is access to your personal data stored on your computer.
To avoid this scam, first understand that your hardware, software or internet provider will NEVER contact you to initiate a service conversation. If you have a computer issue, you must contact them. Never give any personal or payment information over the phone.
Another popular scam involves email and texting. These usually have scammers sending out fraudulent communication that will either say there's a problem with your account or that you've received a payment. To avoid this scam, treat every unexpected communication like a potential scheme until proven otherwise. Do not open attachments or click links contained in these texts or emails.
The last one we'll note is the Canada Revenue Agency scam. There has been a surge in automated phone calls claiming to be from the CRA. The messages usually claim you owe unpaid taxes and will direct you to speak with a live agent who can take your credit card information to pay off the supposed tax debt.
What do you do if you receive a call like this? Hang up immediately. The CRA rarely phones anyone. If they do, it will be always be about an established ongoing matter. And they will never use automated messaging or threatening tactics — nor will they ever request payment over the phone.
Major financial scams can damage your credit, drain your lifelong savings and affect your future financial stability. If you have been a victim of a financial scam which you haven't been able to recover from, there may be a solution to your debt problems. Set up a Free Confidential Consultation with a Licensed Insolvency Trustee to find out your options today. You may qualify for a Life-Changing Debt Solution such as Bankruptcy or a Consumer Proposal, which can help you become debt free. Don't let shame and embarrassment prevent you from getting the help you need to move forward. Get on the road to the financial fresh start you deserve.
Subscribe to MNP 3 Minute Debt Break on your favourite streaming service.