What is the difference between a Consumer Proposal and debt management plan?
We're asked this question often, largely because of the initial similarities many people see between these two debt solutions. The most simple and straight forward answer is:
Debt management plans are generally based on the amount of debt you have, whereas Consumer Proposals are based on your ability to pay.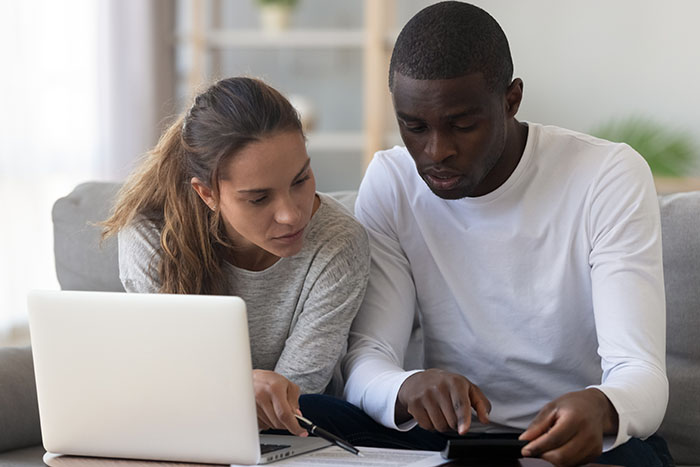 However, the reality is slightly more nuanced — with several other factors impacting which solution may be most appropriate for you. Let's take a look.
Debt management
Many debt management companies make arrangements with creditors to either reduce or eliminate interest, then work with you to develop a payment plan. This typically involves you making a single monthly payment to the debt management company — which includes their service fee — which the company would distribute to your creditors until the debt is paid in full.
Debt management companies cannot ordinarily reduce the principal amount of a debt; most can only hope to reduce interest, or possibly stop interest from accumulating. The balance owing at the outset of the plan must be paid in full, usually over no more than five years.
That's why we say your payments will be based on the amount of debt you have.
Debts which cannot be included in a debt management plan:
· Income taxes
· Government overpayments
· Student loans
· Joint debts (unless both parties are involved in the plan)
· Secured debts (e.g. mortgages, vehicle loans, etc.)
Do your homework
The debt management industry is unregulated and not all debt management companies are equal. Many have your best interest at heart, but they are often overshadowed by less scrupulous actors. The above details reflect industry best practices and may not be typical depending on the company you work with. Do your research and be extremely cautious if you choose this option.
Consumer Proposal
A Consumer Proposal is a legal process for dealing with your debts, governed under the Bankruptcy and Insolvency Act of Canada (BIA). It is an increasingly popular alternative to Bankruptcy, which provides key legal protections and a framework to settle your outstanding balances.
Only a Licensed Insolvency Trustee (LIT) may administer Consumer Proposals. LITs are licenced and regulated by the federal government through the Office of the Superintendent of Bankruptcy. LIT fees are also regulated by the government and included in the total amount of your Proposal.
The process
Step 1:

Free Confidential Consultation

You meet with an LIT to review your financial situation and discuss your challenges in repaying your debt. The LIT will provide a list of options available to you, potentially including Bankruptcy and a Consumer Proposal.

Based on the LIT's information and advice, you choose whether to move forward with a Consumer Proposal.

Step 2:

Draft the Consumer Proposal

The LIT evaluates your monthly income and expenses and drafts a fair offer to your creditors. This is often a monthly payment made over a maximum of five-years (60 months). However, you can also repay your Proposal over a shorter timeframe including as a one-time lump sum.

Step 3:
Creditors vote on your Proposal

The LIT presents your Consumer Proposal to your creditors, who have 45 days to vote on whether to accept it.

Each dollar you owe equals one vote for each creditor. Once creditors comprising at least 51 percent of the total outstanding debt vote to accept the Proposal, it becomes binding on all unsecured creditors regardless how they voted.

Note: If your creditors reject the Proposal, the LIT may advise submitting a revised version for reconsideration, provided it is still financially feasible for you.

Step 4:

Repay the Proposal

You now begin paying your Proposal according to the agreed terms (e.g. monthly, lump sum, etc.). Provided you continue to honour these terms, your debts will remain frozen and you will be legally protected against any collection calls, creditor action (e.g. wage garnishment, court judgements, etc.).

Step 5:
Complete your Proposal

Once your Proposal has been paid in full, the LIT will issue your certificate of full performance and file it with the Office of the Superintendent of Bankruptcy. You will then be discharged for all unsecured debts (with some exceptions) you owed when you began the process.
What makes a good Proposal?
Consumer Proposals aren't right for everyone. The LIT will consider a range of factors in determining whether it would be a beneficial option for you, including?
Are the payments manageable within your current budget?
Will the payments be manageable for you over time (potentially up to five years)?
Will the creditors receive more value from the Proposal than they would through a Bankruptcy?
Unlike debt management, the total amount you repay may be significantly less than what you currently owe. It depends entirely on your personal circumstances — in other words, your ability to pay.
Debt management vs. Consumer Proposal
Let's look at a side by side comparison of these two solutions to see how these differences would play out in a real-life scenario.
Imagine you have the following debts:
Credit Card A $10,000 Mortgage $250,000 (current market value $260,000)
Credit Card B $15,000 Vehicle loan $55,000 (current value $18,000)
Line of Credit – Bank C $35,000 Income tax $ 8,000
For the purposes of this exercise, let's say you want to keep your house and your mortgage payments are up to date. You also want to know what you can do about the vehicle loan, which is much higher than the value of your car and you're doubtful you can ever pay it off.

Debt Management
We'll assume here that the debt management plan manages to waive 100 percent of future interest and all creditors have accepted the maximum five year term.
Debt Management
Debts included

Total principal payment

Credit Card A

$10,000

Credit Card B

$15,000

Line of Credit – Bank C

$35,000

Total

$60,000
If your monthly payment was $1,000, you would pay a total of $60,000 into your debt management plan. However, you would still be responsible for the mortgage and vehicle payments, as well as the $8,000 income tax debt. Moreover, the debt management company's fees would be in addition to the $1,000 monthly estimate above, so your actual monthly payment would likely be even higher.
Consumer Proposal
We'll assume here that you'd be required to contribute an estimated $10,000 if you filed for Bankruptcy, based on your current income and assets.
Debts included

Total principal payment

Credit Card A

$10,000

Credit Card B

$15,000

Line of Credit – Bank C

$35,000

Income Tax

$8,000

Vehicle Shortfall

$37,000

Total

$105,000
If your monthly payment was $200, you would pay a total of $12,000 into your Consumer Proposal. You would eliminate your income tax debt in the process, and have the option to return your vehicle as part of your proposal as it has a low value relative to the loan amount. Any deficit you owing to the financing company would be covered by your Consumer Proposal.
Find the right solution for you
Every debt situation is unique, so don't make any decisions before you speak with a professional. If you want to see how various options may look for you, begin with MNP's Debt Calculator and follow that up with a Free Confidential Consultation with an MNP Licensed Insolvency Trustee. Together we can find the best path to the financial fresh start you deserve.