You have questions? We have answers.
Debt can be overwhelming and confusing, but it doesn't need to be. Our Licensed Insolvency Trustees have answered the Frequently Asked Questions we've been asked about Consumer Proposals.
A Consumer Proposal is for individuals whose debts have become unmanageable, but are still able to make some form of payment to creditors. With revisions to their payment plans they will be able to pay back their unsecured debts partially or in full within a maximum term of five years.
If you are insolvent, you may be able to file a Consumer Proposal. However, in order to file a Consumer Proposal your total debts, excluding the mortgage on your principal residence, must not exceed $250,000 as outlined by the Bankruptcy and Insolvency Act.
A Consumer Proposal allows you to make arrangements to pay all, or part, of your unsecured debt in monthly payments over a specified period of time. It also allows you to change the payment arrangement with your creditors by extending the timeframe, eliminating the interest or reducing the total amount to be paid.
When a Licensed Insolvency Trustee drafts the proposal to your unsecured creditors for you, it must offer your unsecured creditors more money than they would receive if you were to file for bankruptcy. In completing a financial assessment, your Licensed Insolvency Trustee will be able to determine the amount of money you can afford each month to make payments under your proposal to your unsecured creditors.
The federal government provides guidelines to Licensed Insolvency Trustees that enables them to calculate your surplus income. That amount depends on the number of members in your family and your total family income. If you do not have surplus income under these guidelines, it is unlikely you will be able to submit a proposal that your creditors will approve.
When your total debts (excluding the mortgage on your principal residence) exceeds $250,000 you will not be eligible to file a Consumer Proposal. However, you would be able to file a Division I Proposal. Just like a Consumer Proposal, you will be making a formal offer to creditors to settle your unsecured debt.
Upon filing a Division I Proposal, your Licensed Insolvency Trustee will call a First Meeting of Creditors (FMC) within 21 days. At that meeting, the creditors will have a chance to ask the debtor questions and consider the terms of the proposal. The creditors will then vote on the proposal. The creditors who are owed the most will exercise greater influence when deciding whether your proposal is accepted or rejected. For every $1 of unsecured debt you owe them, creditors receive one vote.
The creditors can accept, reject or adjourn the meeting to further consider the proposal or request an amended proposal.
If the Division I Proposal is accepted, the Trustee will book a Court date and notify all stakeholders that the creditors are in agreement. The Trustee will then seek a Court Order to confirm the Proposal. In a Consumer Proposal, no Court attendance is required.
If the Division I Proposal is rejected by the Creditors, then there is an automatic Bankruptcy. A Bankruptcy FMC will immediately follow. If a Consumer Proposal is not accepted by the creditors, there is no automatic Bankruptcy.
Voluntary deposits are designed for debtors who reside in Quebec to make regular, monthly payments to the Court based on their income and dependents. The Court then ensures that these payments are distributed to creditors. This arrangement lasts until 100% of your debts are paid in full, along with a 5% interest per year.
The voluntary deposit protects the debtor against salary garnishments and seizure of furniture found in the residence. It does not however, protect the debtor from seizure of the home, assets and/or furniture financed by an installment sales contract, bank accounts or a vehicle. Because of the limited protection from seizures, continued interest payments, the obligation to pay a relatively high percentage of your income and receiving an R9 credit rating, this is often not the most sought-after debt solution for Quebecers looking to make a fresh financial start.
Your spouse will not be affected by you filing a Consumer Proposal. If there are joint assets or joint debt, it may be appropriate to file a joint proposal as the non-filing spouse will still be liable for joint debt.
When you file a proposal, unsecured creditors deal directly with your Licensed Insolvency Trustee. Unsecured creditors must stop contacting you directly. If an unsecured creditor persists in contacting you, notify your Licensed Insolvency Trustee immediately.
There is no additional cost to you over and above your proposal payments. Proposal fees are set out in the bankruptcy law and determined by way of a tariff calculation. This means that the fees are deducted from your payments into the proposal.
A consumer proposal cannot last more than five years, but the exact length depends on the type of proposal you submit. Your credit rating reflects this for three years after your final payment.
Normally, secured creditors are not affected by a proposal. In most instances, you will continue to make payments to the secured creditors as per your usual arrangements.
However, in your proposal you may choose to surrender and return your secured assets and stop making payments to secured creditors. In these circumstances, any resulting shortfall that may arise from the sale of the asset held as security by the secured creditor will be included as an unsecured debt in your proposal. This means you will not be responsible for any further payments to the secured creditor.
In making a proposal to your creditors, it is important you make your monthly payments on time. If you default on three payments during the term of the proposal, the proposal is annulled. This means the proposal is brought to an end by default. In certain circumstances, an amended proposal may be filed prior to the default occurring. However, when a default occurs and an amended proposal is not filed and accepted by the unsecured creditors in time, the debts owing to the unsecured creditors are not discharged. In this case, the unsecured creditors will begin to seek payment from you directly for the full amount of your pre-proposal debts. If you have defaulted and the proposal is annulled you are prohibited from filing another Consumer Proposal for those debts, however, you can file for Bankruptcy at that time.
No, filing a Consumer Proposal will have no affect on your job. Section 66.36 of the Bankruptcy and Insolvency Act states that, "No employer shall dismiss, suspend, lay off or otherwise discipline a consumer debtor on the sole ground that a consumer proposal has been filed in respect of a consumer debtor."
As you do not typically give up your assets in a proposal, you will continue to be responsible to file your annual Income Tax returns. Any eligible tax refunds for years before the proposal will continue to be sent to you by Canada Revenue Agency, unless you have other tax debts owing to them. Any tax debt arising in the tax years prior to the proposal year will be included as a creditor in the proposal. For the year of the proposal and future years you will be responsible for any future income taxes due and entitled to receive any income tax refunds.
At the time of filing a proposal you will generally be required to turn over all your credit cards to your Licensed Insolvency Trustee. You may not be able to obtain a new credit card until after your proposal term is complete. However, you can usually continue to use or obtain a prepaid or secured credit card during your proposal.
There are certain debts that survive a Consumer Proposal filing as outlined in Section 178 of the Bankruptcy and Insolvency Act. These include:
Court fines, penalties and restitution orders
Alimony, child support and maintenance
Any award by the Court for intentional bodily harm, sexual assault or wrongful death
Any debt or liability arising out of fraud, embezzlement, misappropriation or misconduct while acting in a fiduciary capacity
Any debt or liability for obtaining property under false pretences or fraudulent misrepresentation
Liability for any dividend a creditor would have been entitled to receive when you fail to disclose the creditor to your trustee
Student loans in certain circumstances
A Consumer Proposal is for individuals that still have a source of income and are able to make payments to creditors, but need to change the arrangement of their payments. A Consumer Proposal can change the length of payment (up to a maximum term of 5 years) and the overall amount the debtor is required to pay. Whereas a Bankruptcy can be considered a clean start, as debts to unsecured creditors are typically forgiven. A Bankruptcy lowers your credit rating to the lowest score (R9), while a Consumer Proposal has less impact on your rating (R7). See a Licensed Insolvency Trustee for further clarity.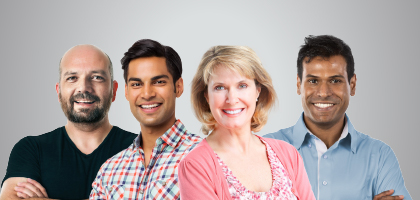 Consumer Proposals 101: An Introduction
Latest Blog Posts
2023-03-30
Bankruptcy Consumer Proposal
If you're facing a mountain of debt, you're not alone. There are two viable options available to help you find relief: Consumer Proposal and Bankruptcy. Each approach offers unique benefits that can be tailored to fit your specific financial situation.
2023-03-27
Lifestyle Debt Alternatives to Bankruptcy