What is a debt management program and is it better than Bankruptcy?
For many people, the stress and uncertainty surrounding the pandemic has only served to compound existing financial difficulties. Loss of income and rising debt loads are adding to the stress and forcing individuals to look at options they never thought they'd have to.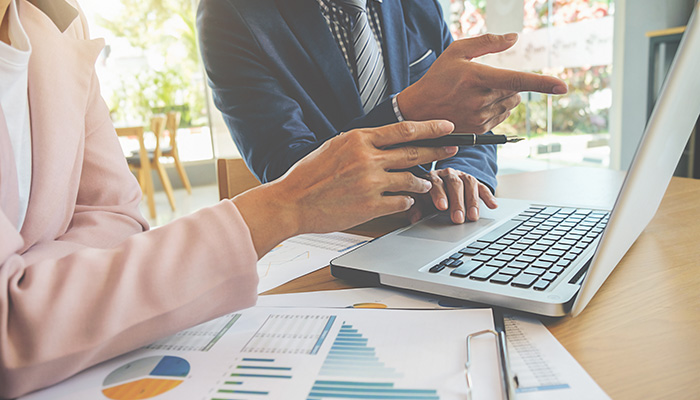 One option to deal with overwhelming debt is a debt management program (DMP). This process is generally available through most accredited credit counseling services and is not governed by the Bankruptcy and Insolvency Act (BIA). If you have multiple unsecured debt payments, a DMP may help by simplifying and easing your situation by consolidating several monthly payments into a single payment to the credit counselor.
The BIA also offers two other options which may also be effective in dealing with your debt — both of which can only be administered by a Licensed Insolvency Trustee (LIT): A Consumer Proposal is similar to a DMP in the sense that it consolidates and may reduce your monthly payments to a more manageable amount. Bankruptcy is a more austere solution which can involve surrendering certain assets and potentially some income in exchange for a financial clean slate.
Each of these solutions can help consumers eliminate their debt and get a fresh start. However, they're not all ideal for every person. Let's look at each a little more closely to see when and why they might be best for you.
What is a debt management program?
Through a DMP, the credit counselor would negotiate with your creditors on your behalf to:
convince them to participate,
request they reduce or eliminate future interest charges, and
request they halt any current or future collections action provided you continue to make your payments in full and on time.
A DMP cannot reduce the principal value of your debts, so you would be required to pay the full value of your outstanding debts over a period of up to five years.
Benefits
Simpler budget and fewer monthly payments to keep track of
The assistance of a debt professional to negotiate with creditors on your behalf
Potential reduction in interest
Drawbacks
It may not put an end to creditor and collections calls: A debt management plan does not provide an automatic stay of proceedings. Your Credit Counselor would have to negotiate with each creditor and convince them each to suspend current/future creditor actions and court judgements — which could be a tall order depending on your payment history.
Creditors may withdraw their participation at any time for any reason: Participation is voluntary, so creditors are within their rights to return to your original payment and interest schedule — even if you make all your payments on time and in full.
Canada Revenue Agency (CRA) debts are not eligible: Any debts you owe for unpaid taxes and penalties will continue at their current principal value and interest rate.
Long timeline to become debt free: Most DMPs are repaid over a four- to five-year timeline.
Registers as R7 on your credit report for up to six years: While often promoted as an alternative to an insolvency, a debt management plan registers the same as a Consumer Proposal on your credit report, but without many of the legal and financial benefits.
What is a Consumer Proposal?
Like a DMP, a Consumer Proposal involves a debt professional — in this case a Licensed Insolvency Trustee — negotiating with your creditors to consolidate your debts into a single monthly payment payable over a period of up to five years.
However, unlike a DMP, a Consumer Proposal is based on your ability to pay; not only will it stop interest from accruing, but the total amount of your debts may also decrease significantly. A Consumer Proposal is also a legally binding agreement, meaning creditors may not withdraw — nor can they pursue collections action or court judgements against you — provided you meet your requirements.
Benefits
Repay less than you owe
Immediately stops collections action, interest, and wage garnishments
Fixed monthly payment
Includes CRA and income tax debts
May include student loan debts in some situations
No up-front cost to you
Drawbacks
Majority by dollar value of creditors must vote to accept your proposal. If it is not possible to gain a majority vote, Bankruptcy may be the only option.
Registers as an R7 on your credit report for three years after completion.
The proposal is annulled after three missed payments
Must have less than $250,000 in debt, excluding the mortgage on your principal residence
What is Bankruptcy?
Bankruptcy is by far the most comprehensive and intensive of the three debt solutions. Like a Consumer Proposal, it is a legal proceeding which may only be administered by a Licensed Insolvency Trustee. The process would require you to potentially surrender certain non-exempt assets and — depending on your earnings while bankrupt — potentially some income for the benefit of your creditors.
Benefits
Repay less than you owe
Creditors cannot refuse a Bankruptcy
Immediately stops collections action, interest, and wage garnishments
Trustees will often file outstanding personal income tax returns
Process lasts between nine and 21 months for a first time Bankruptcy
No upper limit on the amount of debt eligible; $1,000 minimum
Drawbacks
Non-exempt assets vest with the trustee who is tasked with liquidating these items for the benefit of your creditors
Must report monthly income and expenses
Surplus income payments may apply if your income increases or is greater than prescribed thresholds, which would also increase the length of your Bankruptcy
Creditors may oppose your discharge from Bankruptcy, which may require a court hearing
Registers as an R9 on your credit rating for seven years.
Some tax refunds are turned over to the trustee
Free Confidential Consultation
MNP offers free confidential consultations to all consumers who are concerned about unmanageable debt and want to understand their options. During this no hassle, no obligation meeting, we'll review your entire financial situation and compare your options so you can decide which route may be most practical and cost effective for your unique situation.
If you decide to move forward with a Consumer Proposal or Bankruptcy, our Licensed Insolvency Trustees will be happy to support you through the entire process. If you find yourself favouring a DMP, we will gladly refer you to a reputable local credit counselor.
For an immediate comparison of how each option would work on your current debts, we also recommend checking our Debt Calculator tool.