What Happens When You Overspend On Vacation
Vacations tend to be the highlight of the year. They're supposed to help you step away from the stress and hustle of the daily grind. But whether it's a luxurious trip abroad or sojourn closer to home, nothing can spoil the magic and excitement like spending more than you intended.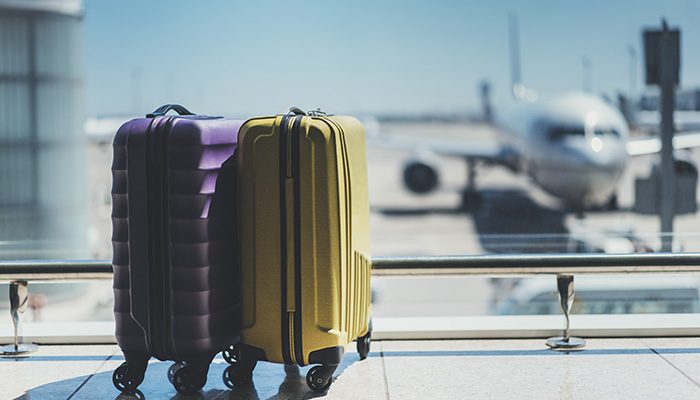 No one wants to disrupt their much-deserved rest and relaxation by panicking about how they're going to juggle an unplanned hit to their budget. So how do you keep your vacation budget on track?
Book and Pay in Advance
Planning and paying for most of your trip in advance means you'll have fewer opportunities to splurge and overspend in the moment. Whether it's plane tickets, hotel rooms, airport transportation, sightseeing tours or fun excursions, you can save time and money by pre-booking as much of your trip online as possible.
Have an Itinerary
Vacationing without knowing how you intend to spend your days is like grocery shopping without a list; you're far more likely to overspend.
Write an itinerary that strikes a middle ground between rigidly planning every moment and completely flying by the seat of your pants. This is also a fantastic opportunity to involve the whole family in the planning process and create even more excitement about your upcoming vacation.
Don't Forget About Currency Exchange
If you're travelling to another country, the exchange rate can significantly impact your budget.
Keep an eye on the markets prior to your departure and familiarize yourself with the Canadian dollar equivalent of your expected purchases. Depending on the currency, certain items can appear more budget friendly than they are.
Also, bank fees and credit card exchange rates tend to be quite costly, so you'll ideally keep enough cash on hand to cover all your vacation expenses. Covert your currency at your bank or a local currency exchange location, as they will generally be the most cost effective. Beware of exchange booths in airports - their fees are generally very high.
Overbudget Estimated Expenses
If unexpected costs are probable at home, Murphy's Law dictates they're almost certain to strike on vacation. Overestimate common expenses like dining out, souvenirs and other incidentals to create a built-in vacation budget surplus. This ensures you can fully immerse yourself in your trip without that constant, "what if?" nagging in the back of your mind.
Depending on the location and duration of your trip, you may even choose to push back your departure, just to be sure you've saved enough to really enjoy yourself.
Life-Changing Debt Solutions
If you're in need of a permanent vacation from unmanageable debt, contact MNP for a Free Confidential Consultation today. During this initial no obligation meeting, a Licensed Insolvency Trustee will review your entire financial situation, listen to your challenges and goals and identify your options to achieve a financial fresh start.
Whether you qualify for Bankruptcy, a Consumer Proposal or any other opportunities to become debt free, a Licensed Insolvency can walk you through the processes, explain the benefits and drawbacks and help you choose the best path for you own recovery.