Three effective strategies to help you manage financial stress
Household debt ratios continue to break records across the country. And as more and more people are working to service that debt, many are unable to set aside savings for unexpected expenses.
Life happens and financial curveballs are all too common. Those events can place a whole range of stresses on your health, relationships, and finances. The first half of 2020 has been an unsettling reminder that we always need to be financially prepared.
Despite how dire things may seem, it is possible to both avoid and overcome financial stress. There are immediate steps you can take and resources available to help you regain control and focus on things that really matter like your health and your family.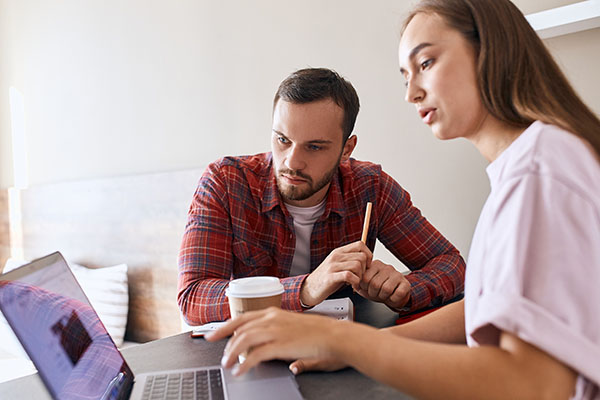 Plan and Save
A financial plan can help you avoid financial stress and deal with any financial challenges before they spiral out of control. Make it simple and affordable. Start by setting realistic financial goals like setting enough money aside to get through some unexpected shortfalls.
Look at how much you need to service two to three months' worth of expenses and make that your savings goal. If the number seems unattainable, revisit your budget and address other challenges that may be getting in the way of your financial success.
Debt Consolidation Loans
Combining your debts into one affordable monthly payment can streamline your budget and reduce the time it will take to pay them off. It can also help you avoid financial stress.
Provided you get a favourable interest rate and payment terms, a consolidation loan will make your monthly payment more effective and increase the breathing room in your budget. It may also allow you to contribute more to your emergency fund.
Getting a consolidation loan is not always an option, though. Lenders need to approve the loan and a poor credit history may be an obstacle for many heavily indebted individuals.
Consumer Proposal
A Consumer Proposal is a legal tool under the Bankruptcy and Insolvency Act (BIA) that can help ease your financial burden when loan consolidation is not an option. The process consolidates certain debts and offers your creditors a repayment plan at a percentage of the total debt. You can make these interest free payments over a period of up to five years.
A Licensed Insolvency Trustee will structure your Consumer Proposal around your specific financial situation to ensure it is both affordable for you and fair for your creditors. A Consumer Proposal is a great option if you can afford to repay some of your debt but can't afford the monthly payments and interest charges.
Life-Changing Debt Solutions
You don't have to manage your financial stress alone. Professional advice is available, affordable, and can help you begin shedding the burden of problem debt right away. Start by scheduling a Free Confidential Consultation with a Licensed Insolvency Trustee (LIT) today.
During this no-obligation initial meeting, the LIT will review your entire financial situation and identify opportunities for you to manage your debt and get the financial fresh start you deserve. They will outline all the options available to you and provide an unbiased opinion around your best path forward.
Whether you qualify for a Consumer Proposal, Bankruptcy, or would be better served by a wide range of other financial management strategies — they will make sure you have all the information you need to better manage your finances and eliminate your financial stress.