Tips to help you stick to your financial resolutions
Many of us enter the new year with well-meaning intentions of bettering our health, finances, relationships, or other critical aspects of our lives.
Change can be difficult, however, and most of us will have given up on reaching our resolutions by the time February rolls around. How do you make a realistic goal and what steps should you take to achieve it?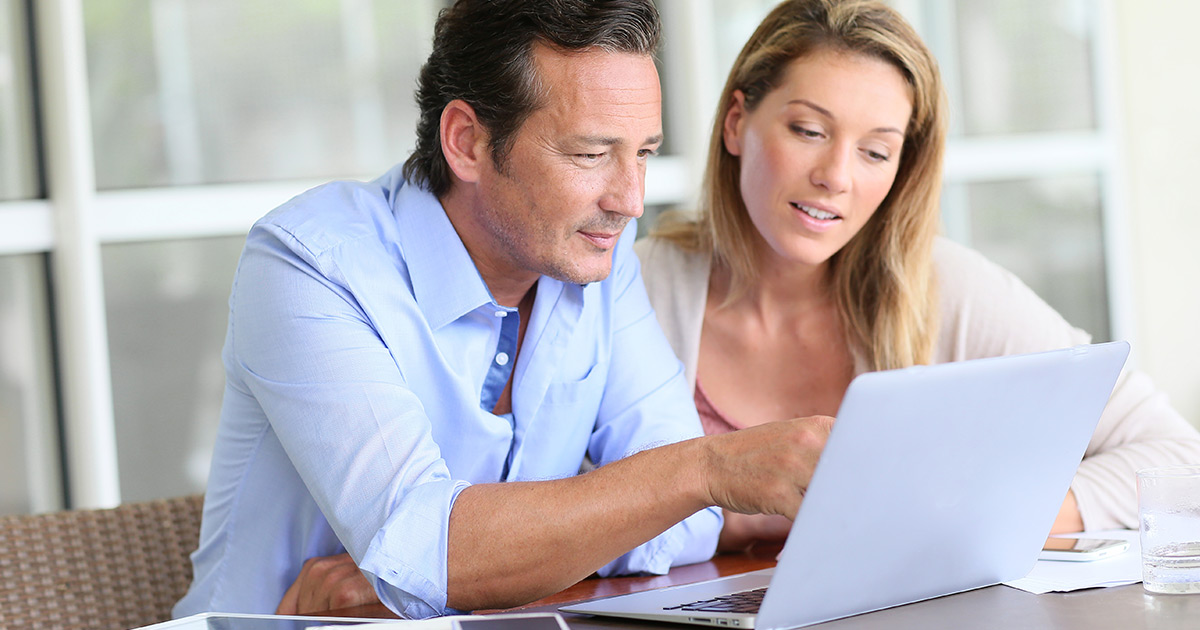 What is a realistic goal?
The key aspect of a successful resolution is to set achievable goals that you can gradually build upon. Setting your goals unrealistically high only makes it easy to get discouraged and abandon your resolutions altogether.
If your goals are to improve your diet and increase the amount of time you exercise, begin with a small goal — like eating more vegetables every day or cooking a vegetarian meal once per week. Start working on your fitness goals by going to the gym twice a week or by taking a short walk around the block.
Keeping to these small goals is not only achievable — it's also encouraging. Every time you reach one of your goals, it sparks more enthusiasm for the activity. Eventually, it may grow into a habit and become a regular part of your lifestyle.
These habits will give you a solid foundation to build upon to reach the next step of your goal. Maybe the walk will turn into a run. Maybe the block will become the neighbourhood. Even if it never does, that's perfectly fine. You've still made a meaningful change to your old routine that will pay dividends over the long term.
How to meet your financial resolutions
The same principles apply to your finances. Start small with your savings goals as well. Don't overextend your budget — if saving $100 per month will make the rest of your expenses too tight, then scale it down. Maybe invest $50 and anything that you have left over before payday into your savings account. Just like with diet and exercise, you will slowly and gradually build progress over time. The key is to keep forward momentum.
If you want to pay off your debt, your first instinct may be to drastically increase your monthly payments. But you may find it's far easier and more effective to keep your payments the same and instead just stop using your credit cards and/or line of credit. Once you've adjusted to using cash for regular purchases, you can then experiment with gradually increasing your payments by five to 10 percent over the next few months.
However, don't wait to start on some larger milestones. If your resolutions include goals that will take a lot of time to achieve, like saving towards a retirement plan or a big trip, it's better to get started right away. Waiting to save may set you up for failure or a trip that will never happen.
Consider using apps and technology to your advantage. There are many budgeting tools available online to assist you with your financial goals. Check out this Best Budgeting Apps of January 2023 list from Forbes Advisor if you need help finding the right fit for you.
Stay realistic to achieve your goals
Begin with realistic goals, celebrate small wins, and slowly work toward achieving your bigger goals. Goals like running in an upcoming marathon or saving $500 every month may sound appealing, but they are not realistic. It's risky to set high goals with a low chance of success. If you are unable to achieve them, it can discourage you into abandoning your resolution entirely.
Nobody knows your circumstances better than you do — so scale your goals to your current situation. If you are already an avid jogger, then hit the ground running and go for that marathon! If you are new to fitness, consider signing up for an exercise group or registering for a workshop to try out a new sport.
Apply the same strategy towards reaching your financial goals. Start small and go slow. If you follow this approach, we're confident you can achieve your goals!