Looking for the right Licensed Insolvency Trustee? Here's why being local matters
Until March 2020, there was no such thing as a virtual insolvency proceeding, unless you lived in a remote area. If you wanted to file a Bankruptcy or Consumer Proposal, you had to meet with a Licensed Insolvency Trustee in person.
The Office of the Superintendent of Bankruptcy (OSB) wisely changed the rules around video calls and electronic document signing to ensure Canadians could continue to receive debt relief during the pandemic. We've seen Canadians benefit in many ways from these changes — but also some unintended consequences which have the potential to diminish the value of the Bankruptcy and Consumer Proposal processes.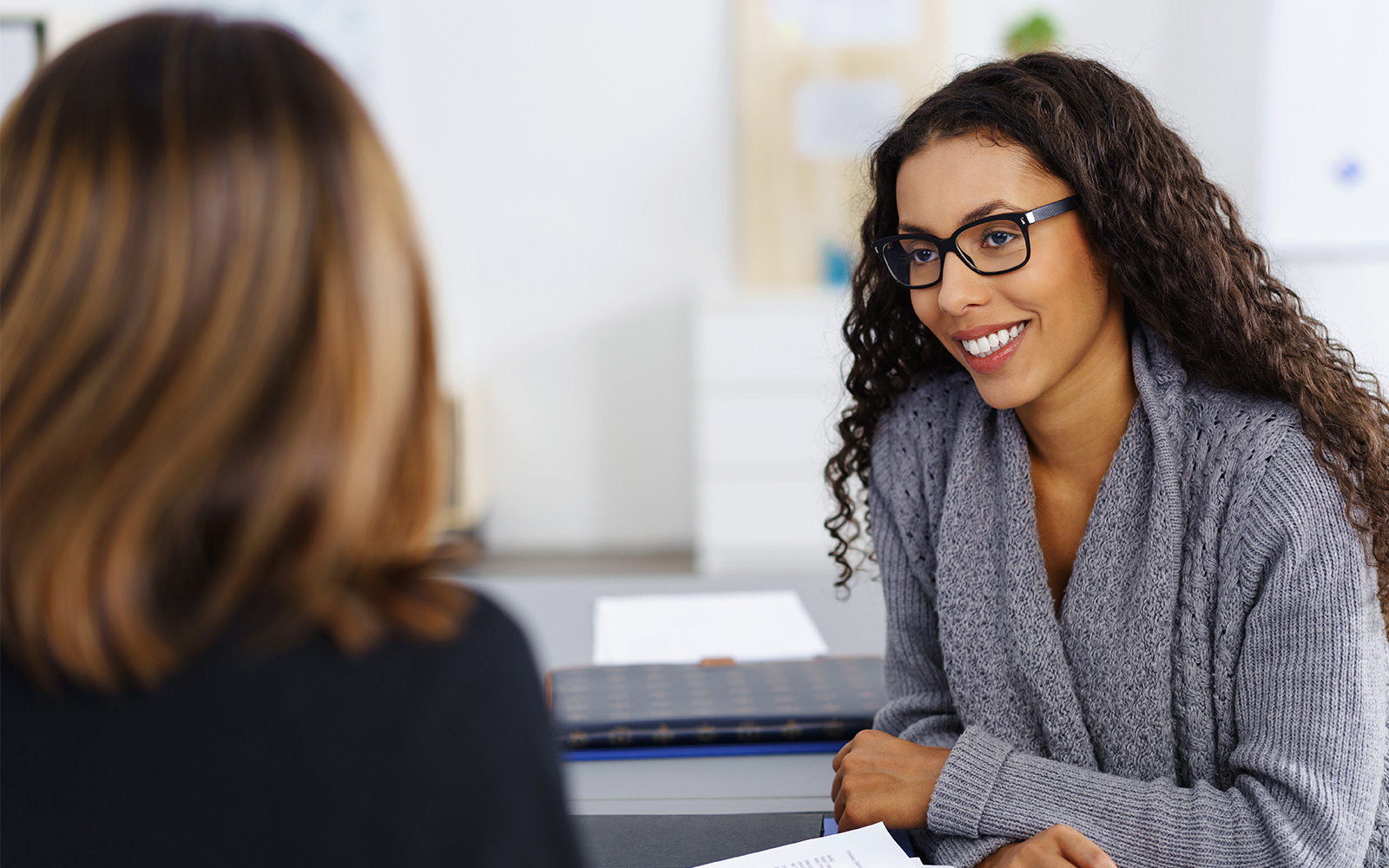 Licensed Insolvency Trustees must offer to meet in person
Unmanageable debt can be extremely stressful and the decision to file a Bankruptcy or Consumer Proposal is one of the most important financial decisions you will ever make.
While it is now possible to complete insolvency proceedings virtually, Licensed Insolvency Trustees must offer to meet with you in person when you schedule your Assessment — and accommodate a request for an in-person meeting at any point in your proceeding when a meeting with the Licensed Insolvency Trustee would be required pursuant to the provisions of the federal Bankruptcy & Insolvency Act.
Local Trustees have offices close by, which makes it easier to schedule a meeting in a reasonable timeframe as well as accommodate your schedule and reduce any travel constraints you may have.
Licensed Insolvency Trustees must understand provincial nuances
The Bankruptcy and Insolvency Act is federal legislation that guarantees all Canadians access to permanent debt relief and the opportunity for a financial fresh start. However, the application of insolvency law is also governed on a provincial level. Licensed Insolvency Trustees therefore require local knowledge and experience to skillfully navigate the nuances unique to your jurisdiction.
Some common variables that differ from province to province include:
Exempt assets in a Bankruptcy
Types of debts that may or may not be eligible for discharge in a Bankruptcy / Consumer Proposal
Available Bankruptcy / Consumer proposal alternatives
Conventions and preferences of the courts and the OSB
Working with a local Trustee will ensure you get the most accurate advice to inform your decisions around a Bankruptcy or Consumer Proposal. It will also ensure your file is managed properly and in a timely fashion.
Licensed Insolvency Trustees must be able to provide local referrals
Depending on your situation, your financial recovery may benefit from working with a third-party service provider such as a non-profit credit counselor, lawyer, or mental health service provider. Like all advice you receive from a Licensed Insolvency Trustee, you should feel confident anyone they refer you to will share a similar level of repute and have your best interests in mind.
As impartial representatives of court, Licensed Insolvency Trustees do not have any formal partnerships with local organizations. However, a local Trustee will be familiar with the most trustworthy and upstanding organizations in your area. The value of such a recommendation cannot be overstated given the delicate nature of your situation and the stakes at play.
Licensed Insolvency Trustees must understand where you're coming from
Canada is a vast country with significant cultural and economic differences from province to province — even city to city. While Licensed Insolvency Trustees should be able to look at the facts of every situation objectively, their advice also needs to consider the nuances of why or how your situation came to be.
Local Trustees can empathize with your experiences, and tailor their approach to suit your unique challenges and goals. Equally important, their intimate understanding of your local economy can help inform which option(s) might give you the best chance at a financial fresh start.
Should you meet in person?
At MNP, we were extremely supportive of the OSB's decision to allow virtual insolvency proceedings at the outset of the pandemic. It was the right decision, not because virtual is the best way to administer a Bankruptcy or Consumer Proposal — rather, thousands of Canadians would have continued to suffer with unmanageable debt otherwise, worsened by a depressed economy and country-wide business closures.
A lot has changed over the past two years, and so has our perspective on conducting proceedings online. It's been extremely helpful in some ways, and a hindrance in many others. Our Licensed Insolvency Trustees are grateful to be back in the office full time, meeting face to face with local debtors and providing tailored advice for their unique challenges.
We continue to offer virtual proceedings upon request but have found a hybrid approach seems to work best for most people. Here are some questions we often ask if someone is considering foregoing in-person meetings altogether:
How comfortable are you discussing financial / personal issues with strangers? Your initial consultation will require you to disclose sensitive information around the cause and nature of your debts, financial habits, living situation, etc.
How comfortable are you with technology? Virtual insolvency proceedings will require at a minimum three video calls with an MNP representative. It will also require you to share sensitive personal information electronically. The learning curve and cyber security risks can be steep for many people. Working with a local Trustee allows you to do all this in person if you feel more comfortable.
How is the internet coverage in your area? Canada's rural communities continue to be grossly underserved when it comes to broadband internet access. Video calls require a lot of bandwidth and T, resulting in wasted time for the debtor and difficulties capturing important information.
Do you have any impairments or disabilities? Many individuals with vision and hearing impairments have reported difficulties communicating through video conferencing and understanding electronically submitted documents. Licensed Insolvency Trustees have more flexibility to accommodate various needs through in-person meetings and paper documents.
What is your communication / learning style? Both your initial consultation and financial counselling sessions depend on engaged collaboration between you and the Licensed Insolvency Trustee. In-person sessions keep the conversation focused on topic and allow for more active participation, which can help to maximize the value of these sessions for you.
Are you a self-starter? You will have several legal requirements in order to successfully complete a Bankruptcy or Consumer Proposal. For instance, submitting monthly income and expense reports, attending two financial counselling sessions, disclosing all income and assets, making payments, surrendering assets, etc. Many people find meeting in person helps to keep those responsibilities organized and front of mind and makes them feel more 'concrete.'
Is there a language barrier?

It's imperative that you understand your options and what's required of you to make an informed decision about a Bankruptcy or Consumer Proposal. If you are not fully comfortable speaking in English or French, it's typically easier to facilitate a conversation between yourself, your translator, and the Trustee in person where there are fewer technological barriers or opportunities for miscommunication.