Look Now For Best Deals On Winter Getaways
MNP's TAKE: It's that time of year again. The days are shorter, the weather is brisk and the winter blues are setting in. As we brave another Canadian winter, it can be tempting to book the next ticket out of here with just a click of a button and a credit card. However, when we take the value of the Canadian dollar into account and pair it with costly interest frees - you might be paying off your vacation well into next year's snowfall.
On the other hand, planning well into the future, researching your vacation options and preparing a detailed budget that takes your day-to-day expenses into account, will help keep you from diving into unnecessary debt while still allowing for a fantastic getaway. Essentially, budgeting is a win/win. You get more, for less - which in turn frees up funds for another adventure! Aloha!
To learn more about how to erase debt from your life and achieve financial freedom, contact Grant Bazian, CIRP, Trustee and the CEO and President of MNP Ltd. at 778.374.2108 or [email protected]
---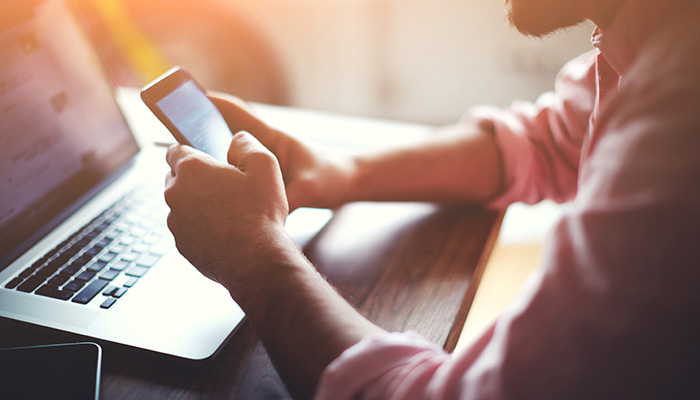 BY CRAIG WONG FOR THE CANADIAN PRESS
OTTAWA – A weaker loonie means the price for Canadians to escape the snow and ice for the warmth of the sun this winter is going to be more costly than it has been in recent years.
But travel experts say that planning ahead and starting your search for the perfect beach holiday now will save you money.
Travel agent Omar Guechtal of the Flight Centre travel agency says booking early is the surest way to save this year.
"If you're going to be waiting until the last minute, you will not be able to benefit," he says.
Guechtal says tour companies have been looking to sell out their packages as early as possible.
"So what they've done is they've incentiv ized their packages with early booking bonuses, reduced deposits, added perks, free seat selection or other bonuses that you can get by booking early."
Guechtal says tour companies sign contracts for hotels and flights negotiated in U.S. dollars, even though the packages they sell are priced in Canadian currency.
And while Canadians may previously have been accustomed with a strong Canadian dollar compared with the greenback, the loonie has been flirting with its lowest level in more than a decade in recent months and that's helping drive up the cost of escaping winter.
Amy Orfanakos, a spokeswoman for the Canadian Automobile Association, says booking early means looking now for a winter getaway to avoid the worst of the February cold.
"A lot of the time with those quick websites and last-minute deals we've now gotten to this perception where we think that if you book last minute you're going to get the best deal and a lot of the time that's not the case," she says. "And a lot of the time that's not the case."
Choosing an all-inclusive vacation or a cruise can be another way to save because you will limit the out-of-pocket expenses you might have to pay while on your trip.
"The cost can be laid out right from the get-go and then you're not going to be spending a lot of money or taking a lot of cash with you when you do go on those vacations," Orfanakos said.
In addition to booking early, Guechtal says Canadians can also look to save money by paying for amusement park tickets or extra excursions that may not be included in an all-inclusive package ahead of time.
If you can pay in Canadian dollars before leaving you may avoid costly credit card foreign exchange fees or surcharges that come with using bank machines to withdraw cash.
Paying up front for services like rental cars may also yield extra discounts.
Guechtal cautions those shopping online for a package trip to make sure the price they are b eing quoted is in Canadian dollars because many sites price their holidays in U.S. figures.
He says true last-minute deals are becoming more and more scarce.
"You have to be on the computer 24-7 and browsing a bazillion different websites in order to actually get a deal that's going to be a deal."
Copyright (2015) Canadian Press. All rights reserved. This material may not be published, broadcast, rewritten, or redistributed.
This article was written by Craig Wong and The Canadian Press from The Canadian Press and was legally licensed through the NewsCred publisher network.