Instalment Loan Debt Delinquency Increase Sharply
MNP's TAKE: As the price of oil continues to drag and Canadians from coast to coast face increased unemployment, many are turning to credit or high risk (which also means high interest) loans to carry them through what they hope to be a short-lived financial pinch. While credit can be an incredible tool for this very reason, it can add up very quickly when days turn into weeks and weeks turn into months. Long-term credit reliance can easily throw you into a cycle of debt that can seem nearly impossible to climb out of.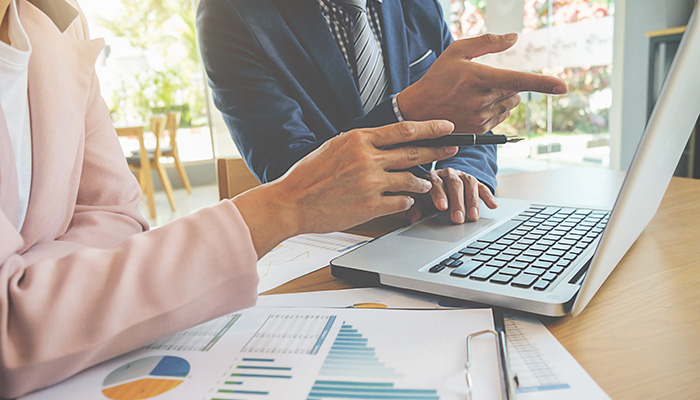 That being said, there's no escaping the necessary costs of day-to-day living. If you're one of thousands of Canadian households struggling to keep up with basic monthly expenses, taking the time to sit down and develop a detailed household budget is a good first step to really understanding your financial situation. Once you are able to see exactly where your money is going, you might find room to compromise and cut costs to ensure the necessities are taken care of. If you are completely stretched to the max and do need to consider credit, research all of your options to find a credit solution with manageable interest rates and payment plans. High risk loans often come easier - but at a cost that could put your financial well-being at risk.
If debt has already started to take hold and you feel trapped, you still have options. Depending on your circumstances, there may be several solutions available to help you get on track to achieving a fresh financial start. Contact Grant Bazian, CIRP, President of MNP Ltd. at 778.374.2108 or grant.b[email protected] for information on what debt solutions are available to help you.
Debt levels on short-term, high-risk instalment loans grew by 6 per cent in the second quarter of 2016, doubl e the pace of more traditional loans, suggests a TransUnion report to be released Wednesday.
TransUnion's Industry Insights Report for the second quarter found balances and delinquencies on instalment loans rose significantly from 2015 to 2016, outpacing the average across all types of loans studied, including auto loans, credit cards and lines of credit.
Instalment loans are often offered by alternative, non-bank lenders to consumers who do not qualify for more traditional bank loans because their credit has been damaged.
Some carry interest rates as high as 59.9 per cent, just below the 60-per-cent rate designated as illegal in the Criminal Code.
The loans, a relatively new way to borrow in Canada, usually range from $500 to $10,000 and are paid back over time on a scheduled basis - typically over one to three years.
Balances on the average instalment loan rose 6.3 per cent to $24,021 in the quarter. By contrast, balances for lines of credit shrunk 0.03 per cent to $29,649.
"I think this is a credit demand and supply issue," said Jason Wang, TransUnion's director of research and analysis in Canada.
Instalment loan balances have been rising for the past few quarters, a trend that points toward growing consumer demand for the product, he added.
"Particularly when consumers are more constrained with cash they might feel they need to apply for more credit," Wang said.
"Supply would point to whether the banks are comfortable in offering a loan or do they want to tighten the approval criteria or make it looser? And banks, in the last few quarters, have taken action to more closely monitor their performance."
Wang added that he is concerned that delinquency levels - loans that are 90 or more days past due - have risen on instalment loans in the past year, though that's largely concentrated in Alberta and tied to the downturn in the oil sector.
Delinquencies rose 7.6 per cent year-over-year to 3. 6 per cent of all instalment loans.
While that is still relatively low, it is much higher than delinquencies reported on more traditional products such as lines of credit, where delinquencies fell by 2.4 per cent to just 0.8 per cent of all loans.
Meanwhile, the percentage of Canadian credit cards going into delinquency rose by 14 per cent - the most of all categories - but to a still comparatively low 2.2 per cent.
Insolvency trustee Doug Hoyes at Hoyes, Michalos Associates Inc. said he is seeing a substantial increase in the number of debtors filing for insolvency who have instalment loans.
The market is growing as a number of secondary online lenders help grow supply, while banks clamping down on lending standards have increased demand, he said.
"Interest rates are so low that a bank can't afford to lend to you if there's any chance you might not be able to pay them," he said. "Meanwhile, these online lenders make it easy."
Overall, TransUnion found Canadians' average non-mortgage debt balances grew to $21,580, up 2.9 per cent from the second quarter of 2015. About 3 per cent of Canadians had a seriously delinquent credit card in the second quarter.
Non-mortgage debt loads grew most in Ontario and British Columbia, the two provinces where high home prices are also sending mortgage burdens soaring. Non-mortgage debt grew highest in Toronto and Vancouver, the two hottest real estate markets in the country.