How you can prepare for life after CERB
The Canada Emergency Response Benefit (CERB) has been a welcome respite for Canadians struggling with the economic fallout of COVID-19. However, with millions of individuals having already maxed out on the benefits and all payments looking to conclude by the end of 2020, households need to consider how they will cope in a post CERB economy.
Most of Canada has at least partially re-opened, though few regions and sectors have returned to full capacity. That means a large number of households remain un- or partially employed and are now facing significant income shortfalls.
While none of the following tips can replace full-time employment income, they can help you weather the next several months of uncertainty and instability with greater confidence.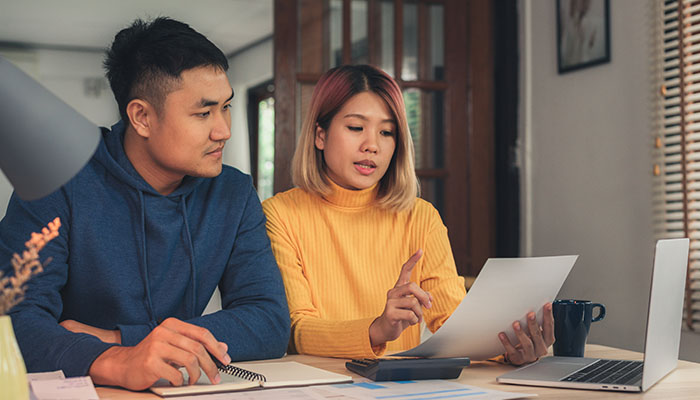 Review your budget and expenses
Revisit your budget and spending habits to determine what is truly necessary as you face yet another potential decline in earning potential.
Begin with only the expenses that are necessary to meet your basic needs: food, shelter, utilities, and insurance. Are there ways you can reduce these without compromising your quality of living?
Consider switching to discount supermarkets or taking up meal prepping. Reduce the frequency / duration of showers and cut back on air conditioning / heating if you can. Reduce your insurance coverage to the most basic level. Take on a roommate or boarder to share housing costs if possible.
If you still have some room in your post-CERB budget, you can start adding in some less critical expenses. But be ruthlessly honest with yourself about which expenses add value and which ones are simply nice to have.
For example, Internet service might rank above your cable subscription because it allows your children to do homework and enables you to work or to look for work. But cable might rank above dining out because restaurants are expensive and put your family at risk of contracting the virus.
Do what makes sense for you, but make sure every dollar is pulling the maximum weight it can right now.
Imagine the worst
As bad as things seem now, they can always get worse. Unplanned expenses are one of the leading causes of unmanageable debt in Canada. You could face an unexpected car repair, illness, job loss, tax bill, or any number of unavoidable costs at any time. And if you do not have between three and six months of living expenses saved, credit may likely be your only option.
It's certainly not fun to think about all the things that could go wrong. But this simple exercise could save you a ton of money at a time when every penny is at a massive premium. While you still have CERB payments coming in, consider:
Making a list of all the possible worst-case scenarios you might encounter and what you think each one would cost
Maintaining or inspecting your car or home appliances
Setting funds aside or pay any bills / expenses you know are coming in the next six months
Increasing your emergency savings contributions
Paying down any outstanding debts
Scenario plan for tax time
CERB is a taxable benefit like any regular paycheque. But unlike your employment income, the Government of Canada does not deduct taxes from each CERB payment. You will have to pay those when you file your 2020 income tax return next April. This could result in a significant balance — and a sizable debt if you're not prepared. So begin planning now.
Online income tax simulators can help you forecast your tax liabilities throughout this year. SimpleTax is a straightforward option which has included a line for CERB payments in its calculation. The simulator requires several assumptions and provides only a general picture of your tax requirements, so the numbers will not be 100 percent accurate. However, it will give you a general idea of how much you should begin saving now to avoid a large unexpected payment in the next six or seven months.
Look for income opportunities
Now that CERB is running out, the first thing you'll want to do is review your eligibility for employment insurance (EI). If you do not qualify for EI benefits, you may need to get creative about earning additional income while you continue to search for new employment opportunities.
Some creative ways many people are earning money right now include:
Selling unwanted clothing items at consignment stores or on online marketplaces
Selling unwanted furniture and appliances on online marketplaces
Selling second or seldom-used vehicles
Taking on gig work through a variety of digital networks (e.g. Skip the Dishes, Upwork, Task Rabbit, Uber, etc.)* ±
Taking on part time employment in the service industry (e.g. restaurants, coffee shops, grocery retailers, etc.)*
*Beware of the present health and safety precautions / hazards currently involved with public facing work and evaluate whether the potential risk is worth the reward.

± There is ongoing debate whether the income potential of operating as an independent food delivery or ride sharing contractor outweigh the costs. You will need to decide for yourself whether the time and expenses (e.g. fuel, insurance, etc.) will produce a reasonable payout.
Eliminate your debt
Finally, the end of CERB will also mean the beginning (or return) of debt struggles for millions of Canadian households. Even if you've avoided increasing your debt over the past several months, the loss of income support may be enough to push you into insolvency. You need to understand how this will impact your ability to make ends meet and be prepared for what to do next.
Consider scheduling a Free Confidential Consultation with a Licensed Insolvency Trustee (LIT) right away. During this no-obligation initial meeting you and a government-licensed debt expert will review your entire financial situation, challenges, and goals — and discuss all the options available to you. You may qualify for Bankruptcy or a Consumer Proposal, which could help you become debt free in as little as nine months. Or the LIT may be able to refer you to other trusted resources such as credit counseling or a lender specializing in debt consolidation.
No matter what, LITs will always provide an unbiased and thorough opinion on your best path forward — and make sure you have all the information needed to make the most informed choice possible.