How starting to save early can help relieve financial stress during the holiday season
The holiday season is still several months away — and it may feel like it's too early to start planning your holiday shopping. However, inflation is increasing the cost of day-to-day essentials and high interest rates are making the cost of debt more expensive. Many Canadians are struggling to cover their monthly expenses in the current economic environment and holiday spending may increase the strain on your budget.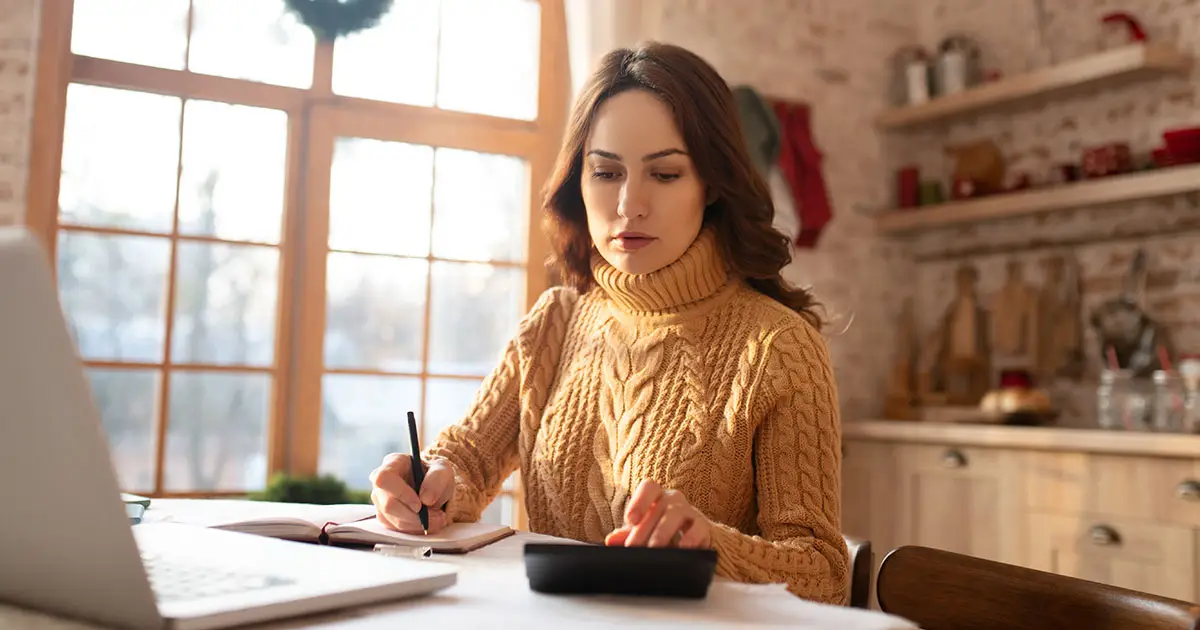 It's easy to get carried away and overspend on gifts for those who are closest to you — and receive an overinflated credit card bill in January. Starting to save early can help ensure you stay within your budget and reduce financial stress in the New Year.
These practical tips can help you get started:
Plan your budget
Review your income to determine how much you can comfortably afford to set aside each month for holiday spending. It's important to be honest with yourself — and to remember that the thought behind your gift is often more valuable than the gift itself. Once you have added up this monthly amount to determine your total budget, make a list of everyone that you would like to buy gifts for during the holiday season.
Your list may include your children, family members, or your friends. The next step is to prioritize your spending — for example, you may want to buy large gifts for those who are closest to you and smaller gifts for your acquaintances. Deciding on how much you would like to spend for each person on your list will ensure you stay within your budget and help prevent overspending when you go holiday shopping.
Consider the small things
Holiday shopping includes more than just gifts. It also includes items such as wrapping paper, cards, postage, and food for family gatherings. Don't forget to estimate these expenses and include them in your holiday budget. This will help you avoid unexpected costs and ensure you don't spend beyond your budget during the holiday season.
Create a holiday savings account
Separate the money you are saving for the holidays in a way that works best for your situation. You may want to open a separate savings account with your bank online and transfer money to it automatically each month. Or you may want to withdraw a certain amount of cash each month and keep it in a jar in your house.
No matter how you choose to save, keeping your holiday budget separate from your other savings accounts will help you monitor your progress toward your goal. It will also help ensure that you don't accidentally spend part of your holiday fund on other expenses.
Avoid credit card spending
Credit card debt skyrockets during the holiday season — and high interest rates are increasing the cost of debt. Many Canadians are currently struggling to manage the impact of interest rates hikes, and you risk high payments if you use your credit card to cover your holiday spending. These credit card payments often add up to much more than the price tag of each gift.
Setting aside a portion of income each month can help ensure you have enough cash available to cover your expenses during the holiday season. Consider leaving your credit cards at home when you go gift shopping. Using cash or a debit card for your holiday purchases will help you avoid high interest rate payments and stick to your planned budget.
Start shopping early
You may have decided on the gifts you want to give to your family members and friends while you were planning your holiday budget. Knowing what gifts you want to buy ahead of time will help you keep an eye out for sales and discounts in the months leading up to the holiday season. This may help you find gifts at a lower price and free up more room in your holiday budget for other expenses. It will also help you avoid the last-minute rush leading up to the holidays.
Get creative
Homemade gifts are another way to show your friends and family members that you care about them — and these often cost less than gifts that you would buy at a store. The thoughtfulness that goes into making handmade gifts may mean a lot to those who receive them and add a special touch to your holiday celebrations.
You may also want to consider suggesting a gift exchange or a Secret Santa if gift-giving is a typical part of your holiday gatherings. This helps reduce the financial burden for everyone by ensuring that each person only buys one gift.
Gifts aren't the only way to show appreciation for your friends and family members. You may choose to host a potluck celebration where everyone brings a dish or a drink. This helps to reduce your holiday expenses while ensuring that everyone still spends time together— and spending time with those you care about the most is often a gift itself.
Take control of your financial future
Starting to save early can help ensure you have the amount of money that you want to spend on gifts available during the holidays and prevent the risk of overspending. Planning out your budget, creating a separate savings account, and avoiding credit card spending can all help reduce financial stress and ensure a happy holiday season for both you and those who are close to you.
However, many Canadians are still struggling with debt as inflation makes the price of day-to-day essentials more expensive and high interest rates increase the cost of debt. Contact a professional if you are feeling overwhelmed by debt or financial stress. Our Licensed Insolvency Trustees (LITs) can help you review all your options and choose the debt relief solution that works best for your unique situation. Together, we can help you achieve a debt-free future.