Good Expense / Bad Expense? It's All in How You Pay for It
We've all been there: kicking tires, innocently window shopping, looking for nothing in particular – when something spectacular catches our eye. In this case, it happens to be the nicest, coolest, most unique pair of shoes you've ever seen – and they have your name written all over them. But they're also three times more than you've ever paid for a pair of shoes.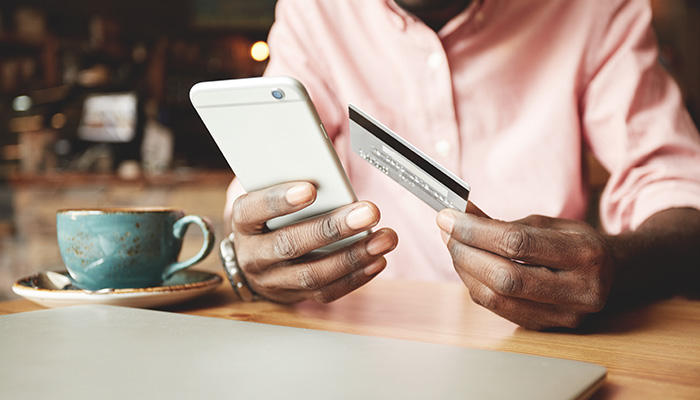 You spend several agonizing seconds fretting over whether you should buy them. Then you chastise yourself for even entertaining the thought. It's a bad expense, isn't it?
Not necessarily!
Truth be told, there is no such thing as a purely good or bad expense. If you feel like you'll get the value back in what you pay, go ahead and buy the shoes. Just be careful how you pay.
The Interest Trap
Interest rates on credit cards generally hover near 20 percent per year, with a minimum payment of approximately three percent of the monthly balance. For simplicity's sake, let's imagine that pair of shoes is $500. If you put that purchase on your credit card, your initial minimum payment would be about $15.
The graph below highlights three potential payment scenarios:
You make the full payment on our purchase when your statement arrives the following month.
You contribute $15.00 toward your purchase every month until you've paid it off.
You make only the minimum payment each month (which decreases as you pay down your credit card balance).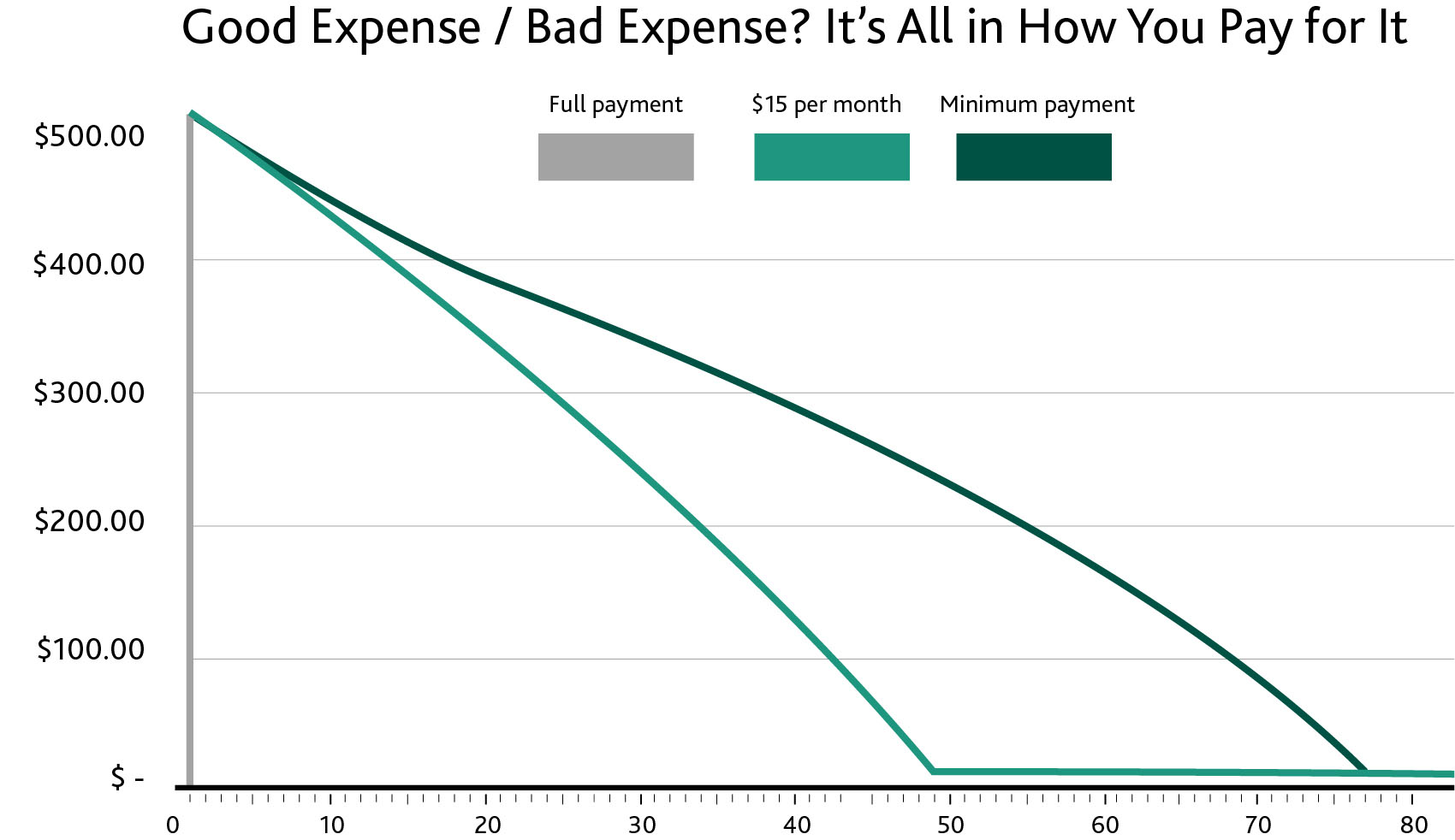 Time is Money
As you can see, using a credit card to purchase a big-ticket item can significantly extend the time it will take to pay it off – not to mention inflate the final cost. If you choose to make regular $15 monthly payments it will cost four years of your life and an additional $236 in interest charges. If you choose to make only the minimum payment that skyrockets to nearly seven years and $671 in interest charges – bringing the actual cost of your shoes to $1,170! And do you think you'd still be wearing those shoes in four- or seven-year's time? Likely not.
There may be no such thing as a bad expense, but there's most certainly a bad way to pay. Indulge yourself if you can afford it. Just make sure you can afford the full value before next month's due date.
Free Confidential Consultation
If you've found yourself in struggling with debt because you've become stuck making the minimum payment on your big-ticket purchases, MNP can help. During a no obligation Free Confidential Consultation, a Licensed Insolvency Trustee will review your entire financial situation and identify your options. Whether you qualify for a Life-Changing Debt Solution such as bankruptcy or a Consumer Proposal , or you'd benefit from another alternative – they will help you find the right path toward a financial fresh start. It's time for a permanent change, take the first step to defeating your debt today.