Buyer's Remorse Laws Can Help You Stay Out Of Debt
We've all been there — we swipe our credit card or sign on the dotted line to complete a long-coveted (or impulse) purchase only to realize a minute, a day or a week later that we've made a mistake. Either the purchase doesn't meet our expectations, we realize we can't afford it or we decide that money would have been better spent elsewhere.
Thankfully in a great many cases, company policies and provincial laws protect us from having to live with the regret of hasty or misinformed decisions. Collectively known as Buyer's Remorse Rules, these regulations provide a cooling off period for consumers to reconsider their purchases and ensure they fit within their budgets and meet their needs.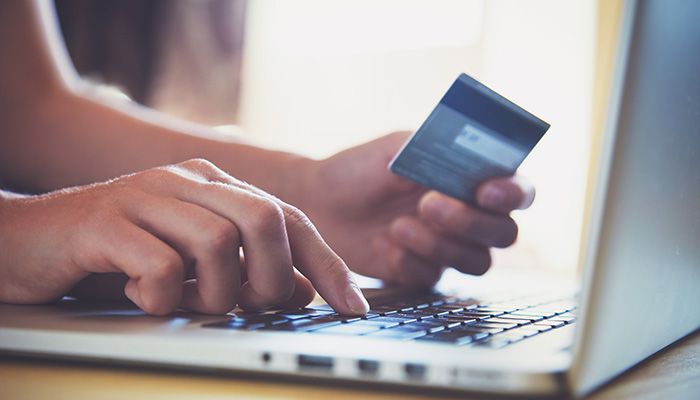 Understanding Buyer's Remorse Rules
The most basic buyer's remorse rules are the one's you encounter when you purchase a product at a retailer with a return policy. You generally have a prescribed timeframe, typically 30 days, to reassess your purchase. If the product doesn't fit the intended use or isn't what you expected, you can return the item for a full refund.
It's important to use this time to consider any purchase and decide whether it fulfills your intended need. Was it something you required, or did you buy it on impulse? If it's the latter, and you determine you truly can't afford it, there's still an opportunity to reverse the transaction.
Buyer's Remorse Laws
It's important to understand that retail return policies aren't the only buyer's remorse rules you'll encounter. In fact, each province has specific legislation governing the cancellation of contracts you enter; though these are typically not as well-known, and vendors will likely not disclose this at the point of sale.
Below are some common buyer's remorse laws in the province of Ontario. In each case, the cooling-off period varies, and you must submit your cancellation in writing — either by email or registered mail.
Purchases from door-to-door salespeople
When you purchase products or services from a salesperson at your door or in your home, you'll have 10 days from receipt of the written agreement to cancel it. This law exists in most provinces, including Ontario, British Columbia, Albert and Quebec.
Advance payments for fitness or gym memberships
If you prepay for personal development services such as a gym membership, you have 10 days from signing the contract to cancel for a full refund. While the same in B.C., Nova Scotia's cooling off period is only five days, so it's important to know what the rules are in your jurisdiction.
Payday loans
Payday loans are usually of small value and generally due on your next payday or the following. In many provinces, including Ontario, British Columbia and New Brunswick, you have two days to cancel the contract without any penalty.
Purchasing a newly built condominium unit
You have 10 days from receipt of the fully signed purchase and sale agreement or the disclosure agreement (whichever comes later) for a newly built condo to terminate the purchase agreement. In other provinces, such as B.C. and Manitoba, the cooling off period is only seven days.
Purchasing a timeshare
Buyer's remorse laws governing timeshares are slightly more involved, but similar to newly built condominium units. You have a 10-day cooling off period from initial sign up to cancel without reason. You may also terminate the agreement within a year if you do not receive a copy of the contract in writing or if the contract is missing key information required by the Consumer Protection Act.
Protect Yourself
Each province has its own buyer's remorse laws which apply to different services and products. Before you enter into any contract, check with your consumer protection agency to learn what they are and how they operate; it could save you from issues or regrets in the initial states of the agreement. If you act in a timely manner, the law may be on your side — allowing you to cancel and save a substantial amount of money.
Life-Changing Debt Solutions
If you're suffering from buyer's remorse and unsustainable debt from one or more purchases, know the feeling doesn't have to be permanent and you are not alone. An MNP Licensed Insolvency Trustee may be able to connect you with Life-Changing Debt Solutions and the financial fresh start you deserve. During a Free Confidential Consultation, they will review your financial history, explain your options and help you make the best choice for your unique situation. Whether you qualify for bankruptcy, a Consumer Proposal or one of several other options, they can help you get on track to defeating your debt for good.