Who Will Find Out if I Declared Bankruptcy?
Filing for personal bankruptcy still carries a powerful stigma in this country. Mere mention of the word conjures up thoughts of irresponsible consumers who couldn't be bothered to figure out a reasonable budget. In truth, thousands of Canadians find themselves in desperate financial distress despite having initially had every intention of paying their creditors. A divorce, the death of a spouse, a severe illness or disability, the loss of a job can all propel even the most well-meaning consumer into unmanageable debt.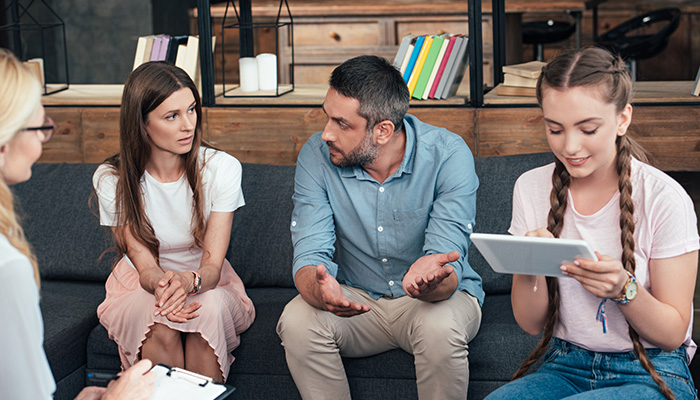 Many don't tend to share their bankruptcy fears with friends and neighbours. In some cases, fear of people within the community finding out, can prevent some from seeking the relief that a bankruptcy filing is designed to provide. It takes a lot of courage (and work) to take an in-depth look at your financial situation and debt load, assess your options and decide that the filing for a personal bankruptcy is your best route to achieving personal financial freedom.
With that being said, it's perfectly understandable to want a full perspective as to who is able to access statements or information pertaining to your bankruptcy or personal financial situation.
To begin, your Trustee will notify your creditors once you have declared bankruptcy. They will receive a notice informing them of your bankruptcy which includes your assets, debts, pertaining information and your budget.
The Office of the Superintendant of Bankruptcy will also keep the information concerning your bankruptcy. They are part of Industry Canada and they are responsible to monitor the bankruptcy process across Canada.
Because your bankruptcy is public information anybody with enough information could find out if you declared bankruptcy with the OSB. This can be a concerning element to many people as they assess their debt solutions options, however getting debt relief and a fresh start in life will often outweigh the fear of somebody you know finding out in the end.
The Office of the Superintendent of Bankruptcy will also inform Equifax and TransUnion of your bankruptcy and of your discharge when it occurs.
The credit agencies (Equifax and TransUnion) will keep your information on file for 6 or 7 years (depending on the province) for a first time bankrupt and 14 years for somebody that has declared bankruptcy for more than once. This information will be included in your credit report for the period stated previously and will be available information for anybody consulting it.
The good news is bankruptcy isn't' the only route to achieving relief from financial distress. If you are having difficulties with unmanageable debt and need to know what debt solutions are available, feel free to contact us for a free consultation.
Frederic Lachance is a Bankruptcy Trustee within our Montreal location. To learn more about bankruptcy or how MNP Debt can help you, contact any of our local offices.
Montréal (Fabre Metro Station)
7059 Christophe Colomb Avenue,
Montréal, QC, H2S 2H4
T: 514.932.4115
Montréal (Métro Peel)
1155, boul. René-Lévesque O., 19e étage,
Montréal, QC, H3B 2J8
T: 514.932.4115
Montréal (Hochelaga)
4059, rue Hochelaga, bureau 202,
Montréal, QC, H1W 1K4
T: 514.932.4115
Montréal (Métro Cadillac)
6070, rue Sherbrooke Est, bureau 206,
Montréal, QC, H1N 1C1
T: 514.521.5188