How to Deal with Unexpected Medical Expenses
According to a recent survey, one in four Canadians admits they'd be unable to cover an unexpected $500 medical expense. In a country that enjoys universal health care, you may wonder just how this could happen.
The reason is that many medical expenses aren't covered by the public health system. Prescriptions, dental and vision care, psychological counselling, and long-term care are just a few of the expenses not covered by the government, and their costs can quickly add up.
But that's not all: unexpected medical expenses are often accompanied by a decrease in income, resulting in even more financial distress. Since it's impossible to predict or prevent most medical conditions or emergencies, the best way to handle them is by planning and preparing for them.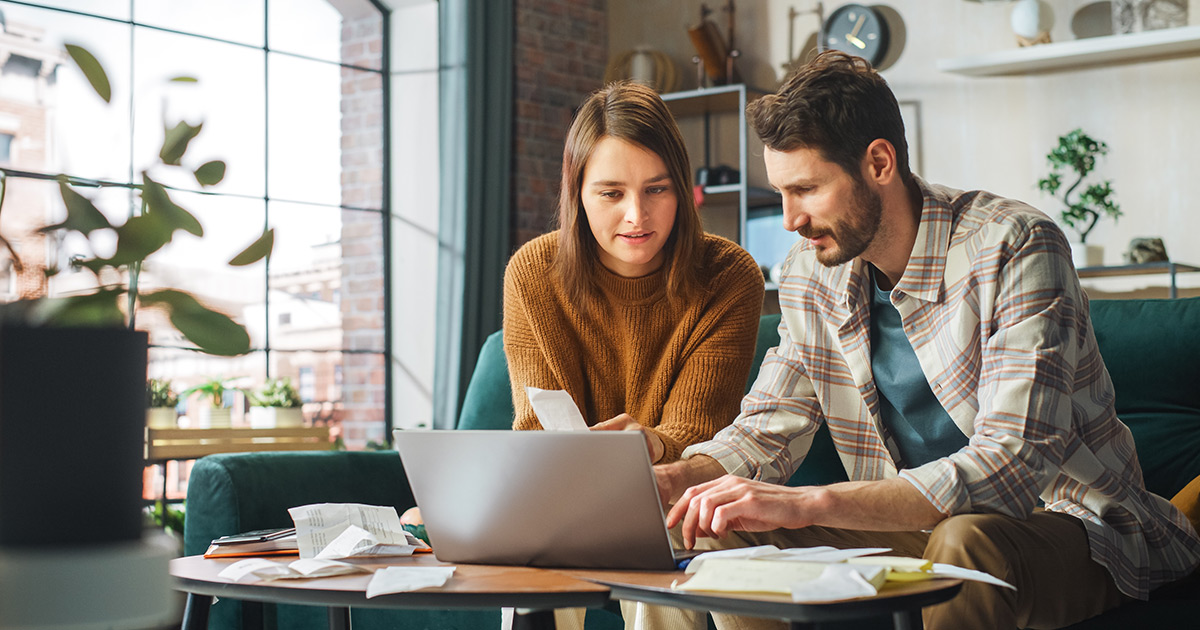 Emergency fund
One of the most important items to have in your toolkit is an emergency fund. Having that little bit of padding can help keep panic or serious financial ramifications at bay when faced with an unexpected expense or decrease in income.
An emergency fund is money you set aside that can be cashed in quickly without risking a loss in value. Examples of these are savings accounts, certain Guaranteed Investment Certificates (GICs), or money market funds.
Just how much of an emergency fund you should have will depend on several factors, but a general guideline is to put aside three to six months of living expenses and minimum debt payments. Ideally, you should have an emergency fund before living on your own, and you should adjust its amount as your life circumstances change.
Don't have an emergency fund in place? It's easy and never too late to start one. Every time you get paid, direct a portion of your income into your emergency fund and let it build until you reach your goal.
Insurance
There are different kinds of insurance to help protect you and your loved ones from financial hardship due to unexpected medical expenses. Since insurance requires you to pay a non-refundable premium, experts recommend that you only insure against those expenses you can't cover in the event of financial hardship.
For this reason, it's important to know exactly what your policy covers, how much you could receive, and what the cost of that coverage will be. Once you have those details, you can make an informed decision as to whether the potential benefits outweigh the cost.
One of the most common forms of insurance is health insurance. The main benefit of health insurance is that it pays a portion—or sometimes all of— those health costs not covered by government health care.
Many companies offer group benefit plans where the employer pays a portion of the premium, making this a very economical way to get extra coverage. If you don't have this option, you can purchase health insurance directly from an insurance provider.
One thing to note is that most insurance plans typically only pay a percentage of each claim, and many plans have annual or lifetime limits.
It's also important to know whether the insurance covers only you, or if it extends to your spouse and children. Knowing this information in advance can help you choose the coverage that's right for your situation and will help you limit your claims to those covered by your plan.
Another limitation of Canada's public health system is that it only covers treatment in Canada. If you fall ill outside the country, you should expect to pay for any medical treatment received — often before a medical professional even sees you. Without proper insurance, these medical fees can be cost-prohibitive. This is where travel medical insurance comes in. This insurance can help protect you against a potentially catastrophic expense or even denial of treatment if you can't pay. When purchasing medical travel insurance, be sure you know which destinations are covered, the maximum length of stay allowed, whether you will be required to pay up-front and whether your pre-existing medical condition is covered. You may also want to ensure that your policy covers medical evacuation to Canada – or the nearest place with appropriate medical care – including the cost of a medical escort or repatriation if you should die overseas.
Income Replacement
While health and travel insurance help cover specific medical expenses, disability insurance helps provide income replacement if you can't work due to injury or illness. The amount available will vary, but it's typically between 60 and 85% of your regular income. Income replacement benefits have an advantage over health or travel insurance: the funds can be used to pay any expenses you choose, not just medical expenses. Like health insurance, many employers offer disability insurance. It also can be purchased from a private insurance provider. When you're the main provider for your family, protecting your income can be more important than protecting physical assets like your car and home.
If you're unable to work due to illness or injury and don't have access to disability insurance, you may qualify for Employment Insurance Sickness benefits. These cover up to 55% of your income to a maximum of $650 per week for a maximum of 26 weeks. If you have longer-term or permanent disabilities that prevent you from returning to work, you may qualify for Canada Pension Plan Disability benefits. Sometimes a family member may also qualify for up to 35 weeks of Employment Insurance Caregiving benefits if they are away from work to care for someone who is critically ill, injured or needs end-of-life care.
Tax Credits
Here's some good news: if you've paid for medical expenses out-of-pocket, you may be eligible to receive a portion back in the form of tax credits when you file your annual tax return. Eligible expenses can include those paid for yourself, child, spouse or other eligible dependents during the tax year being filed. You may also qualify for the disability tax credit. In most cases, the tax credit is given to the lower- income spouse, who will claim all expenses for the family.
Debt
While the best way to deal with unexpected medical expenses may be through planning and preparation, medical emergencies don't wait until we're financially ready for them. That's when many people turn to credit to pay for medical and other living expenses. Unfortunately, this can snowball quickly, making repayment very difficult. If you find yourself in this situation, MNP can help by providing a free Initial Consultation to discuss all your options for dealing with debt. In many cases, bankruptcy can be avoided by filing a Consumer Proposal. This formal settlement offer typically requires repayment of only a portion of your debt over five years. If you find yourself overwhelmed by debt – whether from medical expenses or otherwise – don't let fear stand in the way of your path to recovery. Talk to a Licensed Insolvency Trustee today.
MNP Ltd. is one of the largest personal insolvency practices in Canada. For more than 60 years, our experienced team of Licensed Insolvency Trustees and advisors have been working collaboratively with individuals to help them recover from times of financial distress and regain control of their finances.