What Interest Rate Increases Can Mean For Homeowners
After nearly a decade of historic lows, the Bank of Canada began increasing its key overnight interest rate in July 2017 in response to improving employment figures and a growing economy. Over the subsequent year and a half, they have introduced four additional increases — including three in the last 12 months — and indicated that trend will continue as the domestic market performs.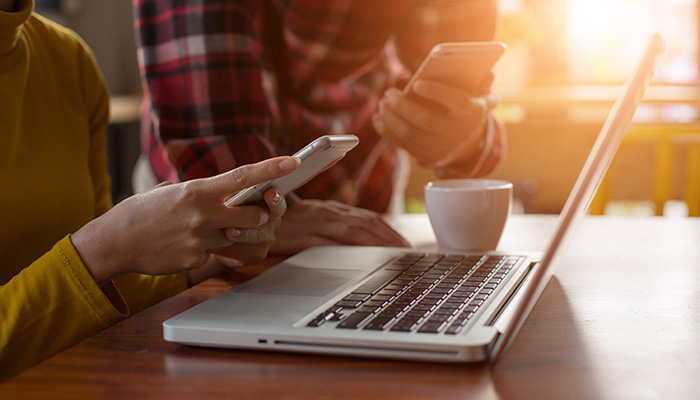 As major Canadian financial institutions use the Bank of Canada rate as a benchmark for their prime lending rate — which affects lines of credit, variable rate mortgages and some credit cards — those too have steadily increased over the past 20 months. Following the most recent rate adjustment in October, RBC, CIBC, BMO and TD Canada Trust each adjusted prime from 3.70 percent to 3.95 percent which has made it even more expensive for people across the country to service their debts.
Breaking Down the Numbers
For a homeowner with a $300,000 variable rate mortgage, each quarter percent increase to the prime rate equals an additional $40 per month in interest payments — or an additional $480 per year. While this may not seem like a lot, consider the rate has increased by one quarter percentage point a total of five times. That means homeowners are now paying $200 per month more than they were less than two years ago — or $2,400 more per year.
Fixed rate mortgages which are soon up for renewal will notice an even bigger hit to their bottom line. Those preparing to lock in for another term will see their new rate go up by a minimum of 1.5 percent, or an additional $375 per month on that same $300,000 mortgage – or $4,500 per year. This could be an untenable proposition for households also dealing with higher rates on their lines of credit and mounting balances on credit cards and car payments.
Out of the Frying Pan
Rising interest rates have been something of a slow burn for homeowners because they tend to occur at unpredictable intervals of four or more months at a time. The initial effects seem almost negligible, but small adjustments like dining out less, cutting back on groceries and non-essential purchases lose effective as the increased costs begin to mount.
A recent Ipsos poll conducted by MNP LTD. appears to mirror this as it's found Ontario residents are increasingly fearful of continued financial turbulence as rates trend upward. More than a third are worried about bankruptcy, more than half believe it will be difficult to pay down their debts and more than two in five say future increases could put their finances in jeopardy.
Life-Changing Debt Solutions
These recent shifts are — frighteningly for many debtors — only a slight taste of things to come. Rates will only continue to rise, and debt will only get more expensive to carry. This is an excellent time to review your financial situation and determine whether your household can weather the coming storm. If you're worried budgeting and tightening the purse strings won't be enough to reduce your debt stress, help is available. During a free confidential consultation, a Licensed Insolvency Trustee will review your entire financial situation and help you find options to defeat your debt for good. Whether you'd benefit from a Life-Changing Debt Solution such as a Consumer Proposal or bankruptcy or would benefit from another opportunity, they'll help you make the right choice for your unique situation. You don't have to live in fear and you don't have to lose your entire paycheque to unsustainable debts that just keep growing.