What happens after I file for a Consumer Proposal?
If you're considering filing a Consumer Proposal, there are several things you may already know — like how it's a legal debt solution offered under the Bankruptcy and Insolvency Act (BIA) and only a Licensed Insolvency Trustee may administer one on your behalf.
You may also be aware:
it can help erase your unsecured debt, interest free, and often by paying much less than you owe
there are no up-front costs to file a Consumer Proposal
you can take up to five years to repay the settlement amount
But what happens after you file the paperwork and your Consumer Proposal goes into place? And, more importantly, how can this process help you go from overwhelmed by debt to mastering the art of credit management?
Let's take a look at what happens after your paperwork is filed.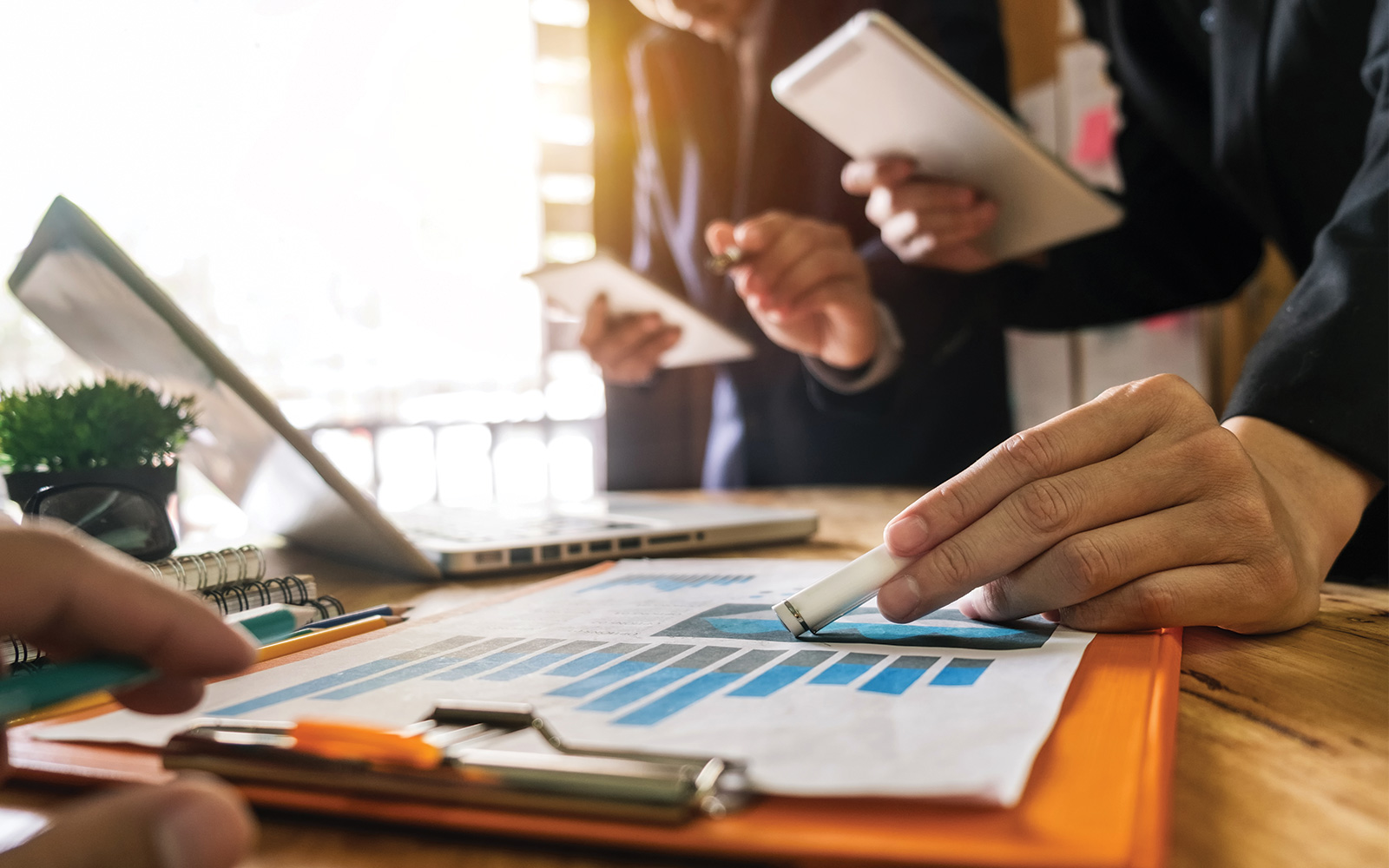 Stay of proceedings
A stay of proceedings will immediately go into place the moment the Licensed Insolvency Trustee files your Consumer Proposal with the Office of the Superintendent of Bankruptcy. This legal action suspends any ongoing collections action — including wage garnishments and court judgements — by your unsecured creditors and prevents anyone included in your Consumer Proposal from initiating new collections action against you.
The stay of proceedings will remain through the duration of your proposal, provided you continue making payments on time and attend your financial counseling sessions. All further communication must go through the Licensed Insolvency Trustee.
Creditor approval
Once you agree on a settlement that fits your budget and the requirements of a Consumer Proposal, the Licensed Insolvency Trustee will present the offer to your unsecured creditors. They have 45 days to either accept the proposal or request a meeting of creditors.
If there is a meeting, your unsecured creditors will vote on the proposal, with every dollar you owe counting as one vote. Only a simple majority must (i.e., 50 percent plus one) vote to accept your Consumer Proposal for the settlement to become binding on all your unsecured creditors — even those who voted against it. You will proceed to make payments as agreed to the Licensed Insolvency Trustee until you've repaid the settlement.
It may be possible to revise the proposal if creditors reject your first offer, provided the amount still fits within your budget and the maximum five-year timeline. If you cannot afford to revise your Consumer Proposal or your creditors reject your second offer, you may have no choice than to file a Bankruptcy.
Make payments
Most people who file a Consumer Proposal will choose to repay the balance either through monthly installments or a single lump sum payment, though other arrangements are possible. Whatever structure you choose, it's imperative you make payments in full to the Licensed Insolvency Trustee on the agreed date(s).
Be proactive and notify the Licensed Insolvency Trustee of any difficulties in making your payments as quickly as possible. Missing three successive payments will constitute a default and terminate the agreement. This will lift the stay of proceedings and restore your unsecured debts will return to their pre-proposal balance, less any amount your creditors received from the proposal.
If your payments are no longer affordable, it may be possible to amend your Consumer Proposal to a lower amount or a longer timeframe. However, if you default on a Consumer Proposal, it is less likely your unsecured creditors would vote in favour of accepting a proposal in the future. You may have no choice but to file a Bankruptcy instead.
Financial counseling sessions
You must attend two financial counseling sessions with a Licensed Insolvency Trustee or registered insolvency counselor at some point during your Consumer Proposal. These sessions are a condition of your proceeding, and you will not be discharged from your debts until they are complete.
MNP will help you schedule your counseling sessions at a time that works with your schedule and at a point in your Consumer Proposal proceeding that makes the most sense for you
Some of the topics you will cover include:
behaviours that led to your insolvency and how to avoid these in the future,
techniques to budget and manage money more effectively, and
how to rebuild your credit and manage credit once your proposal is complete.
While it's normal to feel hesitant about attending your counseling sessions, most people find them to be helpful and eye opening. Enter this process with an open mind, and with an eye to making the most of your financial fresh start
Final payment and debt freedom
There are several benefits to filing a Consumer Proposal when it comes to making payments. One is the flexibility to pay the entire settlement off with a single lump sum payment, or up to 60 payments over a maximum of five years. Another is there is no penalty for paying off your Consumer Proposal early.
That means you could be debt free within as little as 45 days from start to finish.
Provided you've attended both your financial counseling sessions, the Licensed Insolvency Trustee will apply for your Certificate of Full Performance once you've fully repaid your settlement. You will be relieved of the unsecured debts you owed prior to your Consumer Proposal.
You will still be responsible for paying any secured debts (e.g., mortgage, auto loan, etc.), but your financial situation should be much more manageable and sustainable moving forward.
Rebuild credit
Insolvency proceedings such as Consumer Proposals and Bankruptcies both have a short-term negative impact on your credit rating. In the case of a Consumer Proposal, your unsecured debts will all reflect as R7 — which is the second worst rating after Bankruptcy (R9) — for the shorter of either three years after you complete your Consumer Proposal or six years in total.
For many people, the thought of being followed by this poor credit rating can feel discouraging. But the good news the rebuilding process can begin almost immediately.
If credit is something you need to purchase a home or reach other financial goals, you may be able to apply for a secured credit card — even while you're repaying your Consumer Proposal. This would require you to put down a small deposit (e.g., $250-$750), which would act as your credit limit. You use this card to make regularly budgeted purchases (e.g., groceries) and make monthly payments like a regular credit card.
Using a secured credit card and paying the balance in full will gradually build your credit history and open opportunities for other forms of credit, even with the Consumer Proposal on your credit report. Provided you continue to exercise good credit habits, it's likely your credit will be far better after the three-to-six-year period than it was prior to your insolvency.
Assess your options
With offer flexible timelines, numerous payment options, and a clear path to a financial fresh start, a Consumer Proposal can be a great option to help you overcome unmanageable debt. But is it the right option for you?
Book a Free Confidential Consultation with an MNP Licensed Insolvency Trustee to review your financial situation and discuss all the debt solutions available to you. Together we'll review your budget, challenges, and goals to identify which options would be best for your unique situation.
Some factors we'll consider in our recommendation include:
How much do you owe?
How soon do you want to be debt free?
What are your immediate and long-term financial goals?
What can you afford to pay all at once or on a month-to-month basis?
Is most of your debt secured or unsecured?
Do you have assets you'd like to protect?
Have you ever filed for Bankruptcy?