The relationship between mental and financial health
The relationship between one's mental and financial health is a close one.
Compromised mental health is a concern for many reasons — including its negative economic impacts. At the same time, financial stress can certainly adversely affect mental health.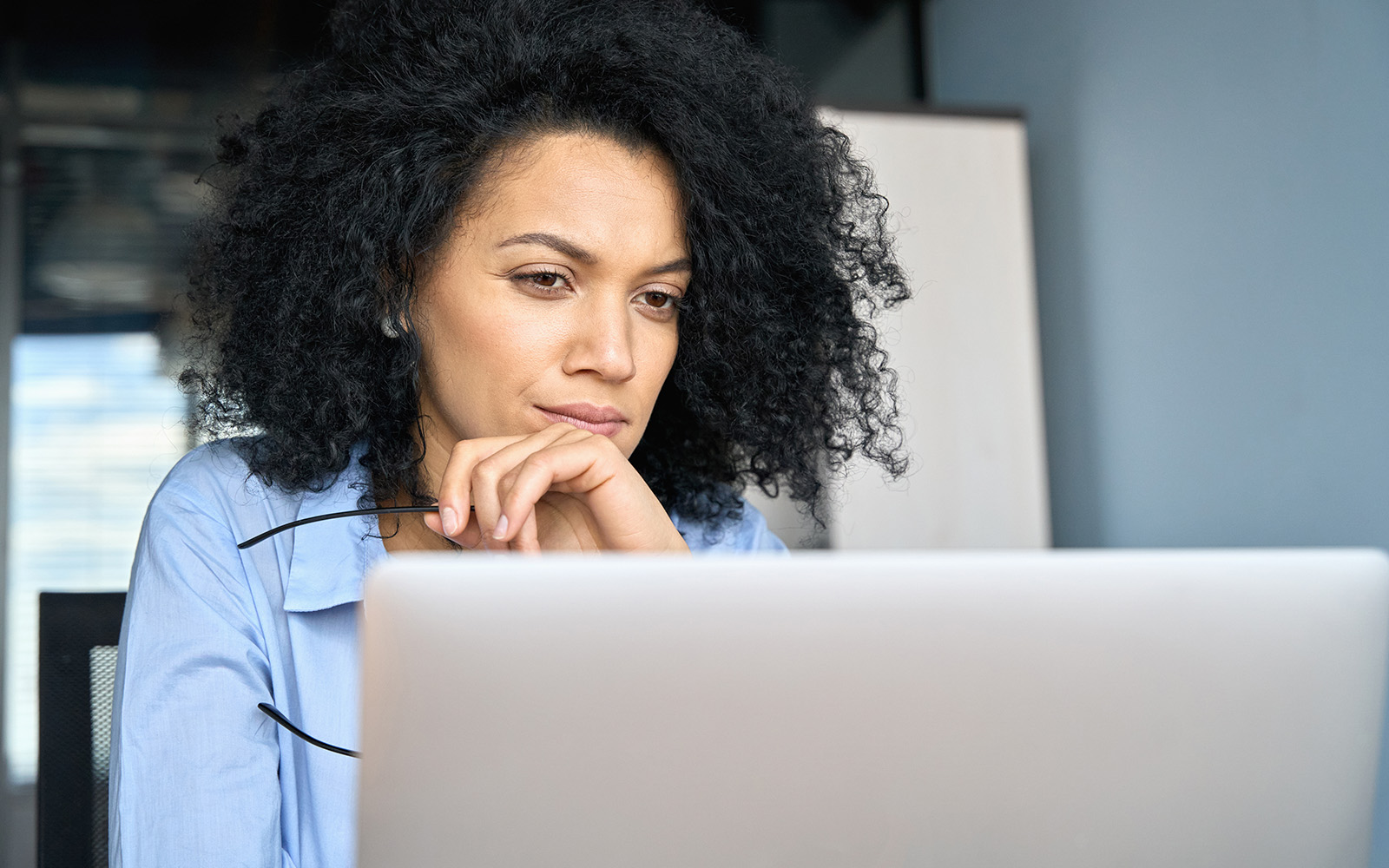 The commonality of financial stress
With nearly half (46%) of Canadians reporting they are $200 away or less from not being able to meet all their financial obligations, and 27 percent who say they already don't make enough to cover their bills and debt payments — it's understandable to hear that finances are causing millions of Canadians unwanted stress and mental health challenges.
A Statistics Canada survey found that "43 percent of participants who reported significant impacts on their ability to meet financial obligations reported symptoms that were consistent with moderate or severe anxiety."
Additionally, approximately 48 percent of Canadians say they've lost sleep because of financial worries, and 40 percent of Canadians agree their level of debt is negatively affecting their mental health.
Loans, credit card debt, mortgage payments, childcare costs, or even the steadily increasing prices of groceries are just a few of many financial triggers that could be impacting the mental health and well-being of Canadians across all income brackets.
The weight of debt
When people come into our MNP offices, it is often all too apparent that their mental health has been suffering as a result of financial stressors. The relationship between one's debt levels, affordability of those debt levels, and mental health, can quickly turn into a dangerous cycle when left undressed.
Additionally, if an individual's personal well-being is already challenged by stressors around financial stability, they may turn to overspending as a coping mechanism. Spending beyond one's means can further contribute to feelings of guilt — or even shame — as impulse buying and increased lack of financial control can negatively impact one's savings, debt levels, and credit score.
The additional economic burden
Individuals with mental health challenges or illnesses are statistically far less likely to be employed. If someone is struggling and does not have access to the proper resources, tools, or treatment, they may have difficulty holding a regular job, or need to take time off.
The economic burden of mental illness in Canada is estimated at $51 billion per year after factoring for health care costs, lost productivity, and reductions in health-related quality of life. In any given week, at least 500,000 employed Canadians are unable to work due to mental health problems.
Under-employment will also play a large factor in how much income and financial security one has as they struggle to pay debt payments on top of the cost of living while on a fixed or restricted income.
These statistics highlight the economic and social costs of mental illness, but they also point to the many challenges faced by the individuals and families experiencing it.
The more we can do to improve everyone's mental health, the better off we all will be.
Addressing financial and mental health challenges
Here are a few initial steps towards taking more control of your financial health, and in turn, personal well-being.
Acknowledge the financial problem and get organized
Obtain a copy of your credit report and score, create a detailed record of your debts, and build a basic budget around your income and expenses to give you full visibility of your finances. Laying everything out on the table may be an overwhelming, even emotional experience, but it will also help put things into perspective.
Look to the continuum model
If you're concerned that you or a loved one might be struggling as a result of financial stressors, the Mental Health Continuum Model may be a helpful resource to use as a benchmark. Gradients from green to yellow, orange and red help to make sense of triggers and potential solutions for varying degrees of mental health distress.
One could identify with "feeling green," which is generally a sign of positive personal well-being, yellow, a warning that you should "proceed with caution," or red, which indicates that you need to stop and evaluate. These colours are used as a self-evaluation, in private or with a group depending on how psychologically safe people feel.
It's worth noting that an individual's mental health is a spectrum. Someone could identify with green in one aspect of their life, but another part is starting to experience stress (yellow).
Know when to ask for help
Whether you are struggling with mental or financial health challenges (or both), it's important to know when to ask for help. While talking to a professional may seem intimidating, it doesn't have to be. There is no shame in having a professional help to address the challenges you are facing and set you in the right direction.
There are incredible resources like credit counsellors, financial planners, and Licensed Insolvency Trustees who work with individuals in similar situations every day. If you are struggling with mental health or illness, you can include a trusted partner, friend, or family member for support.
A Licensed Insolvency Trustee will be able to address your financial situation holistically, from budgeting, to financial counselling and planning, so you can gain true insight into your financial situation and address the best way forward to a debt-free future.
For individuals looking for personal support, the Canadian Mental Health Association can be a great place to access the right insights, tools and resources to begin the journey towards mental health and wellness.
Albertans can obtain a free and confidential assessment of their financial situation with a Licensed Insolvency Trustee at MNP LTD. As the only government-regulated debt professionals, they provide a full range of debt-relief options, including Consumer Proposals, informal debt settlements and Bankruptcy.