How Much Will My Bankruptcy Cost?
Navigating through the ins and outs of debt solutions when you are in financial distress can be overwhelming. The stress of harassing phone calls from creditors or collection agencies certainly doesn't help.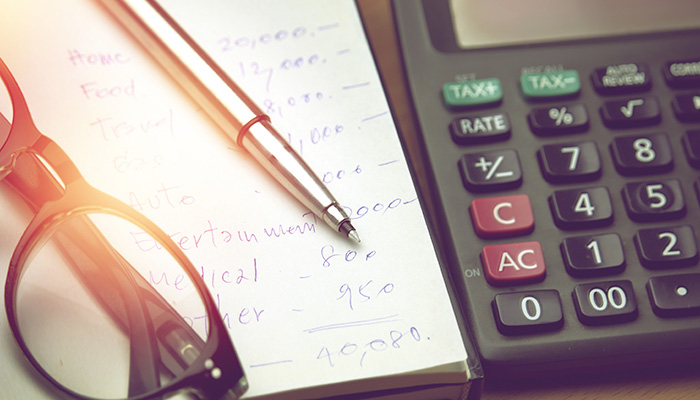 Often, filing a Consumer Proposal allows individuals to retain their non-exempt assets by making monthly payments over a longer period of time (up to a maximum of five years). Sometimes however, bankruptcy is the best option for achieving financial relief.
What is a bankruptcy?
Bankruptcy in Canada essentially means that you assign or surrender everything you own to a trustee in bankruptcy in exchange for the elimination of your debts. Through bankruptcy, an individual overwhelmingly burdened with debt gets a chance to start fresh.
To go into bankruptcy in Canada, a person must live or do business in Canada, and must be insolvent. To be insolvent means:
1. To owe at least $1,000.
2. Not to be able to meet your debts as they are due to be paid.
Bankruptcy Trustees are federally licensed. Their fees are regulated and moderate, so the cost of bankruptcy is reasonable. Because bankruptcy is a legal process, there is a "stay of proceedings" that prevents a garnishment or any legal action from happening, and stops your creditors from calling. You may be entitled to an automatic discharge from personal bankruptcy in 9 months, the minimum time set by the Court to be bankrupt, provided you have never been bankrupt before and you complete various duties and responsibilities. Your ability to obtain credit in the future could be affected, since bankruptcy will remain on your credit report for several years.
In bankruptcy the Trustee's fee is governed by legislation. The trustee normally is paid out of the funds arising from the liquidation of the bankrupt's assets. If the bankrupt individual has no assets available, the trustee will tailor the fee arrangements to the individual's situation. In the majority of cases the cost is approximately $200 a month for each of the 9 months.
If you have 'surplus' income, according to Low Income Cut-Offs, you may be required to pay a portion of your income into the bankruptcy, for the benefit of your creditors.
How long will I be in bankruptcy?
Bankruptcy Discharge Rules:
Automatic Discharge after 9 months if this is your first bankruptcy and you do not have surplus income
Automatic Discharge after 21 months if this is your first bankruptcy and you have surplus income
Automatic Discharge after 24 months if this is your second bankruptcy and you do not have surplus income
Automatic Discharge after 36 months if this is your second bankruptcy and you have surplus income
Court to determine your discharge if you fail to fulfill all your duties and/or if this is your third bankruptcy and/or if you have personal income tax debt of $200,000 or more representing 75% or more of total unsecured claims.
With the help of your local MNP Ltd. trustee, your debt situation can be managed. Every year, we help thousands of Canadians find trusted solutions for their financial problems, and we can help you too.To learn more about how long you would be in bankruptcy please you please visit www.mnpdebt.ca or call toll free 310-DEBT.
Leah Drewcock is a Bankruptcy Trustee within our Prince George location. To learn more how MNP Debt can help you, contact our local office at 250.596.4901