How do I go about filing a Bankruptcy?
Everyone can relate to feelings of depression and hopelessness at various points in their lives. Chronic or fleeting, these emotions may result from a sudden unexpected event such as a job loss, illness, or relationship breakdown — or build up more gradually. Either way, they're usually warning signs that something's affecting our mental health. Left unchecked those factors are likely to cause further deterioration in our quality of life and potentially our physical health as well.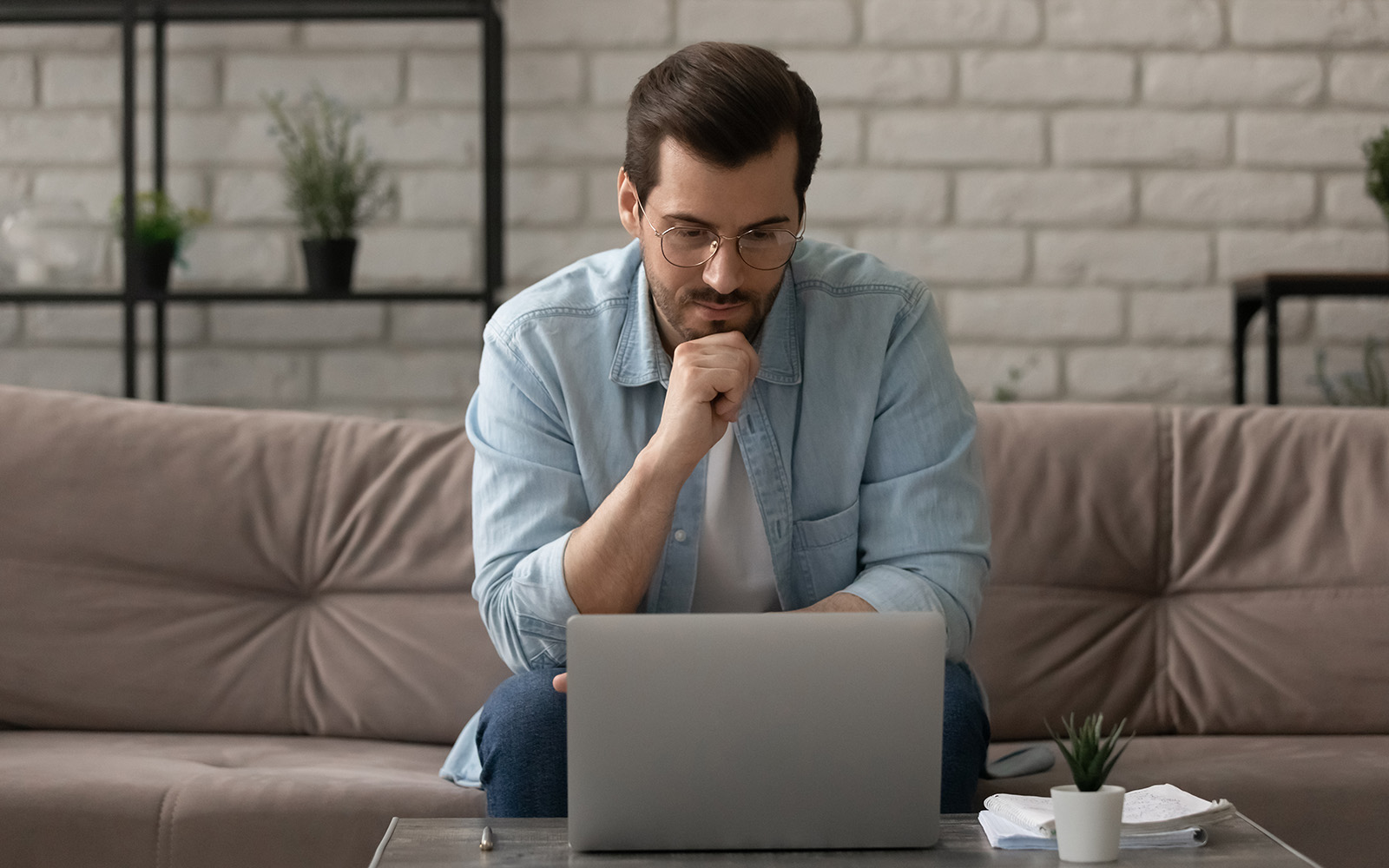 May is mental health month, a reminder to check in our state of mind as well as our financial wellbeing. Stress around money is unfortunately a common contributor to poor mental health. Constantly trying to stay one step ahead of creditors, the pressure to make ends meet, and the persistent shame and stigma that continue to surround debt and financial troubles all take their toll.
Bankruptcy isn't right for everyone. However, in many cases it can be the life-changing solution if someone needs to relieve the burden of debt, improve their quality of life, and get a fresh start.
How do you know if Bankruptcy is right for you?
If you're like most people, you'll likely start by looking for answers on the internet. The web can be a good source of information to initially lay out your options. But it can quickly become difficult to sort fact from fiction and separate helpful guidance from self-serving sales pitches.
If you're researching Bankruptcy online, seek out information from Licensed Insolvency Trustee firms. Bankruptcy is a government-regulated process which may only be administered by a Licensed Insolvency Trustee. Licensed Insolvency Trustees represent neither the debtor or creditor in a Bankruptcy proceeding — regulated by the Office of the Superintendent of Bankruptcy and, by proxy, the Bankruptcy and Insolvency Act itself. They have both the experience and knowledge (as well as the moral and legal duty) to steer you in the right direction.
At MNP LTD, we have a helpful Debt Calculator tool that allows you to compare several options including Bankruptcy, Consumer Proposal, and full repayment of your debt. Or, even better, consider scheduling a Free Confidential Consultation to discuss your situation with a Licensed Insolvency Trustee. With MNP, these sessions are completely hassle free and can help you weigh the pros and cons of several different options, so you know whatever solution you choose is the best one for your unique situation.
You've decided to file for Bankruptcy, what next?
Step one, as above is to schedule a Free Confidential Consultation with a Licensed Insolvency Trustee. This meeting is essential to understand the extent of your financial situation and the options that may be available to you. The Licensed Insolvency Trustee will determine whether you qualify for Bankruptcy and whether they believe it is the best, most cost-effective solution to address your debt.
Factors you will discuss in reaching this conclusion include:
How much you currently owe in debt and to whom
How much income you (and everyone in your household) currently earns
How many people live in your household
What assets you own and the potential impacts of a Bankruptcy on these
Impacts of a Bankruptcy on your income
Which of your debts may survive a Bankruptcy, and why
Alternatives to Bankruptcy (e.g. Consumer Proposal, consolidation loan, debt management plan, etc.) and their comparative costs
Review the Bankruptcy process
If you choose to move forward with Bankruptcy, the Licensed Insolvency Trustee will review the entire process with you in detail, so you understand what to expect moving forward. They will advise on the anticipated cost of your Bankruptcy ­— both in assets you must surrender and any anticipated surplus income payments — how long the process will likely take, and any additional information required for the filing.
File the Bankruptcy and receive creditor protection
Depending on your situation and how prepared you are for your initial consultation, this process may take place at the same time as the above or require a separate meeting. The Licensed Insolvency Trustee will walk you through all the paperwork required to file your Bankruptcy. You must disclose all debts, assets, sources of income, and household information at this time. Failing to do so can result in termination of your Bankruptcy.
Once the Trustee files this paperwork with the government, you will receive an automatic stay of proceedings: All collections activity and court judgements on applicable debts will be suspended. Your creditors will be legally barred from contacting you or pursuing legal remedy for their debts provided you continue to honor your duties as a bankrupt individual.
Fulfill your Bankruptcy duties
While you are bankrupt, there are several duties you must fulfill to earn your eventual discharge. These include:
Completing monthly income and expense reports and submitting to the Licensed Insolvency Trustee
Attend two (2) mandatory financial counselling sessions with a registered insolvency counsellor
Provide the Licensed Insolvency Trustee all necessary information to complete your income tax return for the year your Bankruptcy was filed (and prior years if applicable)
Pay any required amounts into the Bankruptcy (such as surplus income requirements, or the equity value for non-exempt assets you want to keep)
Receive your discharge
Your discharge from Bankruptcy is the point at which you are legally released from the debts you owed when you filed your initial paperwork. Discharge eligibility depends on several factors, including:
How many previous Bankruptcies you've filed
Whether you were required to make surplus income payments
Whether you've completed your duties, and
Whether there are any objections to your discharge (either by creditors or the Licensed Insolvency Trustee)
As a general guideline, following are the timelines for a range of scenarios, assuming nobody objects to the discharge:
First Bankruptcy with no surplus income requirements: Nine (9) months
First Bankruptcy with surplus income requirements: 21 months
Second Bankruptcy with no surplus income requirements: 24 months (two years)
Second Bankruptcy with surplus income requirements: 36 months (three years)
Third or subsequent Bankruptcies do not qualify for an automatic discharge and will require the Court to rule on individual cases.
Begin rebuilding your credit and your life
With the potential exception of some debts (e.g. child or spousal support, student loans less than seven years from graduation, etc.) you are now ready to enjoy your financial fresh start. Your credit rating will have taken some damage — likely in the months leading to your Bankruptcy and because of the Bankruptcy itself. We generally advise a slow and steady approach to rebuilding.
Take some time to adjust to your new budget and apply the lessons you learned in your counselling sessions. Once you're ready, look into secured credit cards and perhaps an RRSP loan for an easy and relatively low-risk re-introduction of credit. Focus on paying off any balance on the credit card every month and / or repay the RRSP loan as quickly as possible.
Remember to check in on yourself as well. How has this process changed your mental health and general outlook on life? Hopefully it's improved. Use this opportunity to build a support system of family, friends, physicians, counselors, etc. who can help identify changes in your attitude and support you through future financial and emotional challenges before you find yourself slipping into the familiar cycle of debt.