How Bankruptcy Could Be The Gift You Never Knew You Wanted
Some would believe that bankruptcy is an unappealing way to resolve their ongoing debt problems. In fact, many people avoid even considering it until they've exhausted every other option — whether that's to avoid the (largely undeserved) stigma associated with bankruptcy or for worry of the unknowns associated with a bankruptcy process.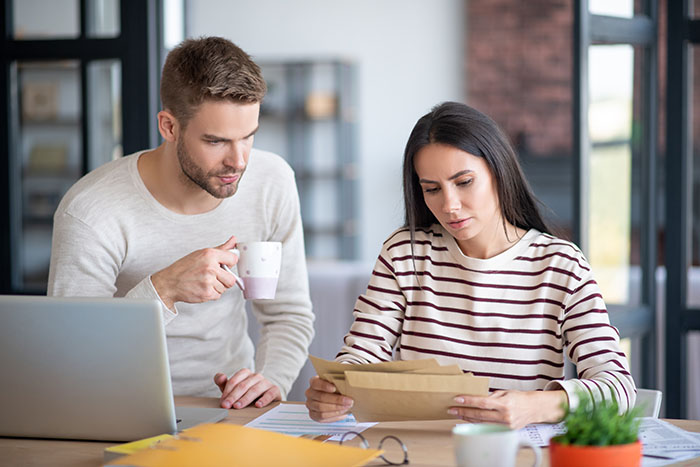 However, that's unfortunate; because for many people bankruptcy is not only an effective path to achieving a much-needed financial fresh start — but a gift that frees them from their never-ending money stress and anxiety while gaining key money management skills, rebuilding their finances and ensuring they and their families can maintain a reasonable standard of living.
To decide whether bankruptcy might be the jumpstart you need to accelerate your debt-busting goals in 2019, it might help to see this financial lifeline in a different light.
Reframing Bankruptcy
None of us are perfect. Rich or poor, educated or not — nobody is immune from life's unfortunate events or from making financial mistakes. But the biggest difference between those households who manage to recover from their financial errors and those who don't isn't self-discipline, laziness or ignorance. Rather, some Canadians — like seniors and those with fixed, reduced or single earner incomes — simply don't earn enough income to cover their basic monthly expenses and the ever-increasing cost to service their debt.
Bankruptcy is not a 'get out of jail free card', but a valued and effective system to support debtors and provide them with an opportunity to recover from the honest and unfortunate money management errors we're all guilty of. It is not a path to be taken lightly, but it is an effective way to resolve the debilitating stress, shame and exhaustion that goes in hand with months — perhaps even years — of struggling with insurmountable debt.
The Gift of Financial Stability
You just spent the last month focusing on your friends, loved ones and strangers and ensuring they had an enjoyable holiday season. Now it's time to treat yourself to the same compassion and attention. It's time to get a fresh start in 2019 by making new financial commitments and striving toward a debt-free lifestyle.
If you're struggling with unmanageable debt, here are a few reasons bankruptcy may be the gift you never knew you wanted:
Get relief from the financial stress you've been feeling.
Sleep better, regain your health and improve the quality of your relationships.
Silence most creditors and collections calls and halt most legal proceedings against you.
Lift wage garnishments (with certain exceptions).
Discharge most, if not all, of your unsecured debt.
Get a fresh financial start.
Focus on new financial goals that you've been putting off because of your debt.
Develop better budgeting, savings and money management skills.
Rebuild your credit.
Life Changing Debt Solutions
If this sounds like a gift you'd like to receive, or you're interested in learning more about your options, reach out to an MNP Licensed Insolvency Trustee for a Free Confidential Consultation. During this initial no-obligation meeting, your Licensed Insolvency Trustee will review your entire financial situation and explain every option available to you. Whether you qualify for a Life-Changing Debt Solution — like bankruptcy or a Consumer Proposal — or would benefit from a different option, they'll help you make the right decision for your unique situation. It's time for the financial fresh start you deserve. This year, give yourself the gift of peace of mind, less stress and an opportunity to pursue the goals you've been putting off because of your debt.