Everything you need to know about Bankruptcy: What is it and how does it work?
Bankruptcy can be an intimidating proposition, but it doesn't have to be scary or complicated. Living with financial stress has many negative impacts, on your wallet, your mental health, and on your ability to plan for the future.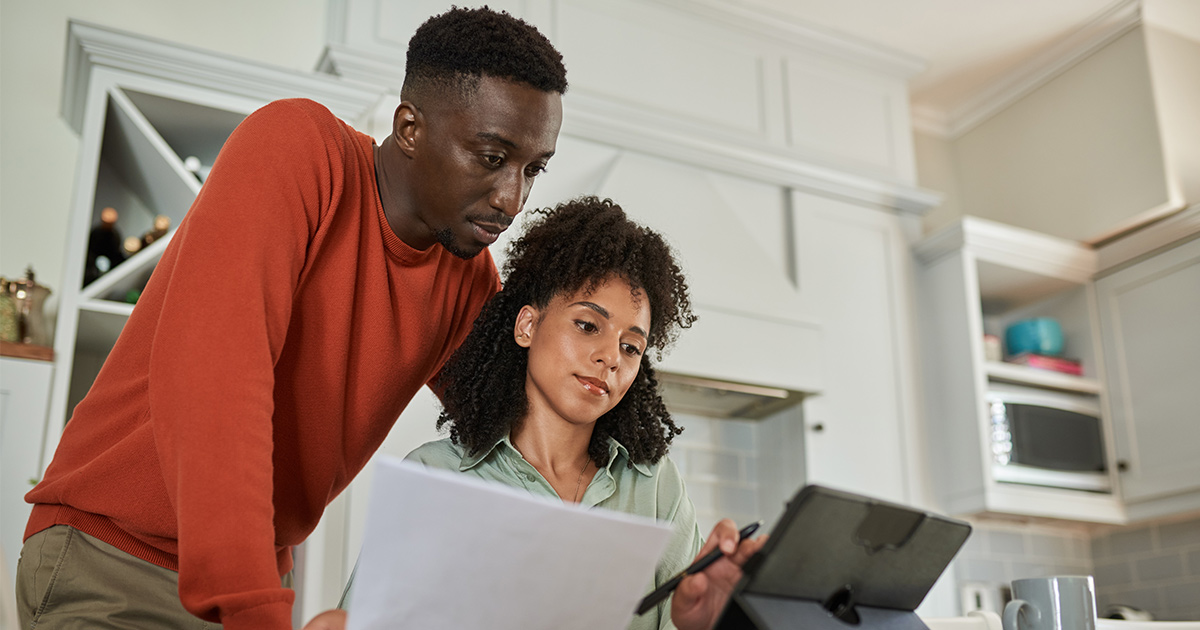 In the first quarter of 2023, more than 6,000 Canadians filed for personal Bankruptcy, representing a 7.6 percent increase over Q4 2022 and a 4.9 percent increase from Q1 2022.
Filing for Bankruptcy can be an emotional decision and process but taking back control of your finances helps give you a fresh start and gets you back on a manageable track towards freedom from debt.
What is Bankruptcy?
Bankruptcy is a legal process that helps provide immediate financial protection to people experiencing overwhelming financial difficulties.
To file for personal Bankruptcy, an individual must have over $1,000 in debt they're unable to repay – these can include debts such as credit card bills, loan payments, utility bills, and mortgage payments.
If you've had your wages garnished or are receiving past due notices or calls from debt collectors, Bankruptcy might be right for you.
Though typically a last resort, Bankruptcy allows you to solve your debt problems fast with the help of a Licensed Insolvency Trustee (LIT) who will guide and support you through the process.
How does it work?
Meeting with a LIT is the first step in the process. They will help you determine if Bankruptcy is the right option for you, or if there is another, better-suited course of action.
If Bankruptcy is the best choice, you and your LIT will follow these steps:
Legally file for Bankruptcy - You and your LIT will work through the filing, which involves filling out various forms including an "assignment" and a "statement of affairs." Both documents will guide the Bankruptcy process by allowing your LIT to take control of your property on behalf of your creditors and listing your assets, liabilities, income, and expenses, respectively. Once filed, a "stay of proceedings" comes into effect and all debt payments will stop.
Determine and complete Bankruptcy duties - Throughout the Bankruptcy process, you'll be required to complete counselling sessions to help build better financial habits. You'll also need to file monthly reports on your income and expenses, make payments to your LIT, and provide them with the information needed to file your taxes.
Complete Bankruptcy process - Once all your duties are complete, you'll be eligible for discharge in nine to 21 months for a first-time file, meaning you'll be permanently released from your obligations to pay the debts you had when you filed for Bankruptcy.
Build back your credit - After you've been discharged, you'll work with your LIT to rebuild your credit score. You may look at a credit assessment from prior to the Bankruptcy filing to determine what might have led to the Bankruptcy in the first place and from there, set a realistic budget to help you stay debt free. Getting a secured credit card (where a deposit is made that becomes the limit of the card) that you make small purchases on and pay off every month, is another way to show creditors you're responsible.
It's important to note that some debts, such as court fines, spousal or child support, and student loans less than seven years old, will survive the Bankruptcy process and must continue to be paid.
Is Bankruptcy right for you?
If financial stress and untenable debt payments have put you in an overwhelming situation, it's best to speak with an LIT for a free and confidential assessment.
There are certainly advantages and disadvantages to filing Bankruptcy, both of which need to be taken into consideration before making a final choice.
The biggest advantage is that as soon as you file for Bankruptcy, your creditors will no longer be able to contact you or sue you, all your payments will stop, and any existing wage garnished will be lifted.
However, Bankruptcy will stay on your record for at least six years after you're discharged. Your credit score will be at the lowest level, and it may be difficult to obtain credit or qualify for loans. You may also need to sell your assets to pay off creditors.
Depending on what province you're in, provincial guidelines will establish assets you can keep, such as a car and house, up to a certain value, as well as RRSPs and RESPs.
By meeting with a LIT, you'll gain a better understanding of your financial situation, the options available to you, and the best way forward. It can be hard to see the end of Bankruptcy until you're out of it, but you'll be able to regain control of your finances by taking the process one step at a time.