Bankruptcy Isn't As Daunting As It Sounds
As a Licensed Insolvency Trustee, I meet a lot of people who are struggling with debt. And though their stories are all different, their experiences of searching for help often share a lot in common. They'll ask friends and family for advice. They'll look to the internet for answers. And they'll typically run into the same roadblocks:
Factual inaccuracies and inconsistencies
Advice based on fictional experiences
Advice based on circumstances completely different from their own
I find this particularly alarming because there is a lot at stake for people with unmanageable debt — and there is no way to know how many people disregard Bankruptcy as a potential solution because they're not getting the full story or the right information.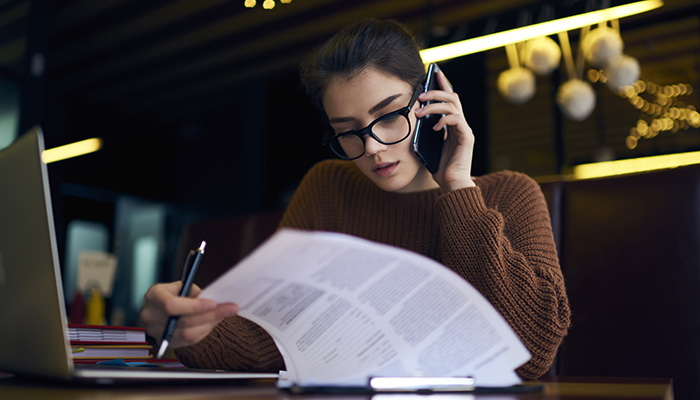 While it's true that Bankruptcy isn't the best option in every scenario, it is in many. And the only way to know for sure is to speak with a qualified professional who can outline your options and explain precisely how your journey toward a financial fresh start will look.
Ripping Off the Bandage
My clients frequently tell me the hardest part about Bankruptcy was not the process itself. Rather, it was coming to the realization they needed help and working up the courage to ask. That first call to our office can often be one of the most liberating moments in any debtor's journey to becoming debt free. And the best part is it doesn't cost a thing.
Most Licensed Insolvency Trustees (MNP included) will offer a Free Confidential Consultation to provide a comprehensive, no-obligation assessment of your financial and debt situations. Through this process they will thoroughly review your finances — including your outstanding debts, assets and income — as well as seek to understand your goals and frame of mind. They will use that information to identify the formal and informal solutions available to you, along with the merits and consequences of each, and help you make the best decision given all the factors involved.
Knowledge is Empowering
The most common reasons my clients cite for avoiding the Bankruptcy discussion is fear of the unknown, fear of the long-term consequences and fear of what they'll have to give up to become debt free. These worries are usually either exaggerated or simply untrue. So, if you believe Bankruptcy may be the best option for you, consider the following:
Your duties as a bankrupt individual are simple and straightforward:
Complete two debt counselling sessions
Submit a monthly income and expense statement
Provide your Licensed Insolvency Trustee with necessary information to complete your tax return in the Bankruptcy year
The Bankruptcy term is relatively brief for a first-time claim:
Provided you complete your duties in a timely fashion, your debts will be discharged (i.e. forgiven) within nine months from the date your Bankruptcy is filed. This period may extend to 21 months depending on your income level and the number of people in your household — in which case a 'surplus income' payment would also apply.
Bankruptcy timelines are longer for second- or third-time filings, however most of the duties remain the same.
Not all debts are eligible for inclusion in a Bankruptcy:
While this list is not exhaustive, the most common debts that you cannot include are:
Alimony and child support arrears
Student loan debt (if you completed school less than seven years ago)
Fines
Debts arising from fraud
A Bankruptcy will not follow you forever:
A first-time Bankruptcy will typically remain on your credit report for approximately six years. Subsequent bankruptcies will remain on your credit report for 14 years.
Bankruptcy does not interfere with the rights of secured creditors:
Most people will continue to make vehicle loan and mortgage payments throughout the Bankruptcy process. In situations where you have equity in assets, we generally recommend a Consumer Proposal as a better alternative.
Many of your assets may be exempt from seizure throughout your Bankruptcy:
While each province independently regulates the amounts and types of exemptions, they will typically apply to items such as:
Household goods
RRSPs and pension plans
Tools of trade
Motor vehicle (designated equity value)
Personal residence (designated equity value)
Life-Changing Debt Solutions
Choosing to file a Bankruptcy or Consumer Proposal is a big decision that requires careful thought and consideration. But neither process is as daunting or overwhelming as struggling with unmanageable debt.
If you're unsure about your best path to a financial fresh start, just take that first step and make the call to a Licensed Insolvency Trustee for a Free Confidential Consultation to review your situation and options. Whether you choose to move forward with a Life-Changing Debt Solution or choose to pursue other alternatives, they will provide the insights and recommendations you need to successfully defeat your debt for good.