7 Tips To Help You Spend Responsibly This Holiday Season
It is hard to believe that Christmas is only two weeks away, but step into any retail establishment and you'll be sure to notice the holiday displays and buzz. Whatever your holiday observances and traditions, there is increased pressure to spend money during the holiday season, whether it's for greeting cards, gifts, food and beverage, Boxing Day sales or all of the above.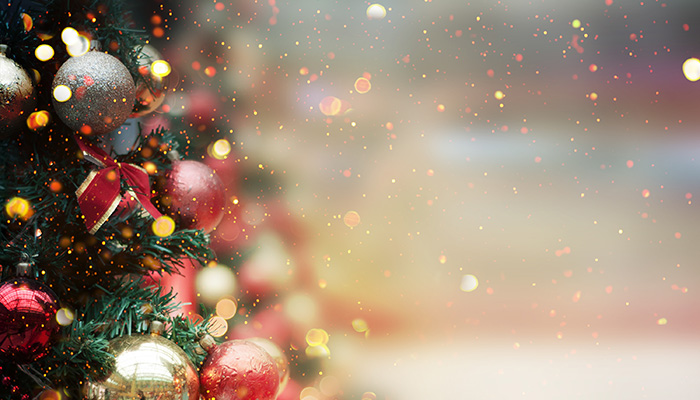 According to monitoring agency TransUnion, Canadians' credit card debt has reached a two-year high as we are heading into the 2015 holiday season. Whether or not you are carrying credit card debt into the holiday season, it is important to spend responsibly at a time when it is all too easy to go overboard. Here are our top 7 tips to help you spend responsibly this holiday season:
Set a holiday budget

Determine what you can afford to spend for the holidays and make a commitment to yourself to stick to the budget.

Make a list

Make a list of everyone for whom you want to buy gifts and prioritize the list. Think about what you would like to spend on each person and whether this amount is reasonable considering the budget you have prepared.

Don't forget the small stuff

Don't forget to account for holiday incidentals such as cards, gift tags, gift wrap, gift bags, shipping costs, postage, etc. Hunt through your holiday storage for items left over from last year. Consider recycling brown paper bags, newspapers and magazines for gift wrap.

Get creative

A popular and budget-friendly trend is to make your holiday gifts and cards. You might bake cookies or other holiday goodies to give out to friends and family. You could also have a special photo printed and framed for a loved one. Perhaps you have a crafty side and can share your creations for the holidays. Making your gifts could save you hundreds of dollars.

Send free e-cards

There are a myriad of free online greeting cards that will save you not only the cost of paper greeting cards, but also the cost of postage. Consider free ecards as an alternative to costly paper greeting cards.

Feed friends and family pot-luck style (and BYOB)

The cost of entertaining friends and family can be astronomical, even more so when alcohol is involved. Turn down the cost of holiday time dinners and entertaining by asking your guests to bring a dish and a bottle. This will save you money AND time.

Give the (free) gift of time

The holidays are more meaningful when spent with family, friends and in the community. Make a point of spending quality time with those you cherish this holiday season. Give your time to a soup kitchen or other charitable cause for the holidays. The gift of time has no price tag and it creates memories that can last forever.
If you are already carrying a significant amount of debt and find yourself struggling as you head into the holiday season, contact your local Trustee for a free, no-obligation consultation. A fresh financial start is an attainable New Years' resolution!
Lana Gilbertson is a Bankruptcy Trustee within our Vancouver location. To learn more about how MNP Debt can help you, contact any of our local offices.