Licensed Insolvency Trustees (LITs) are highly qualified debt professionals who are federally regulated. Licensed through the Office of the Superintendent of Bankruptcy, LITs adhere to a firm code of ethics and strict government regulations. As such, Licensed Insolvency Trustees are the only professionals who can file Consumer Proposals and Bankruptcies on behalf of both individuals and corporations.
The role of a LIT is to do a thorough review of your unique financial situation and to ensure that your rights are not abused while protecting the rights of your creditors.
In order to best protect consumers and corporations struggling with insolvency, the Office of the Superintendent of Bankruptcy has indicated that they will be more aggressive in sanctioning parties who attempt to identify themselves as providing the same services as Licensed Insolvency Trustees without in fact being licenced to do so. Anyone can offer debt relief advice or services in Canada but not all are licensed by the federal government to act as a Licensed Insolvency Trustee.
There are several differences between a Licensed Insolvency Trustee and an unlicensed debt consultant. These include:
LITs can administer Consumer Proposals
LITs can administer Bankruptcies
Trustees are federally regulated and licensed
An LIT's ongoing education is regulated by the government
LITs have regulated fees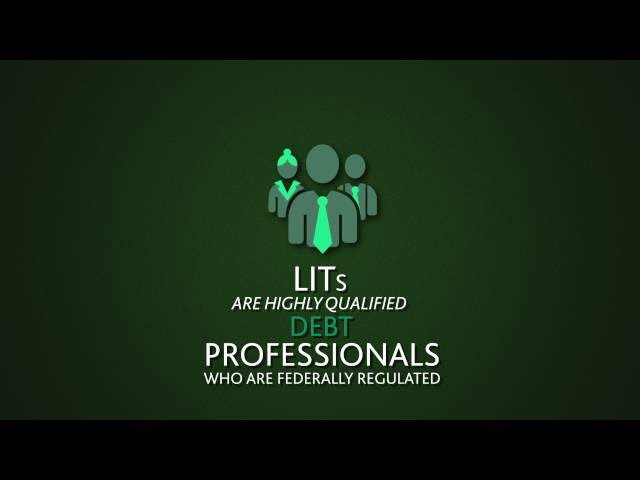 Latest Blog Posts
2021-07-19
The quarterly poll conducted by Ipsos on behalf of MNP LTD, finds almost half of households (45%, +6) are not confident they'll be able to cover all living and family expenses in the next 12 months without taking on more debt.