Overseeing the administration and settlement of estates and trusts are increasingly becoming more complex and more difficult to manage from a risk and fiduciary perspective.
With interests in on-going operating businesses now being more common as an asset (e.g. shares and loans) of an estate, progressively more estate litigation, and ever-changing tax legislation (domestic and foreign), there are now much greater challenges and risks for institutional/corporate trustees and executors to manage in discharging their fiduciary responsibilities.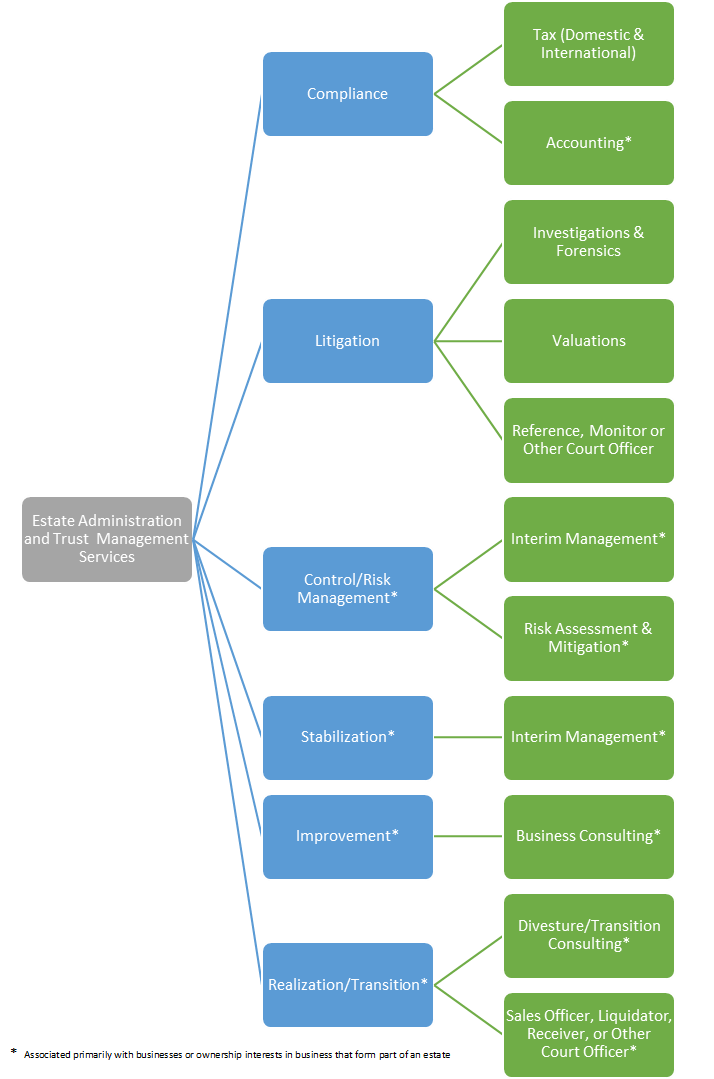 Our Commitment to Helping Transition Wealth
We are not a trust company and we are not seeking roles or to act as an estate trustee during litigation (ETDL) or a succeeding trustee for deceased persons' estates and trusts.
At MNP, we believe we can add more value in an advisory and support role; to be there to help those administering estates and trusts manage the challenges of complex estates and trusts.
"MNP Estates Solutions is there to complete, not compete"
We are experienced in handling complex estates, including operating business, managing corporate assets, managing complex tax structures, dealing with foreign beneficiaries, administering insolvent estates, dealing with difficult beneficiaries and stakeholders, and handling other complicated or multifaceted situations.
MNP Estates Solutions is there to assist you in navigating through the administration of complex estates and trusts by:
Bridging the gap in expertise and knowledge;
Operating on an open architecture and menu-based approach – collaborate with internal and existing external professionals and selecting services as needed or desired;
Taking a holistic and streamlined approach that integrates a comprehensive suite of professional services with a Single Point of Contact that covers the entire continuum of any Legacy Plan;
Providing independent and impartial advice; and
Providing national coverage capabilities and resources.
Knowledge Centre

Looking for more information on MNP Estates Solutions? Go deeper by reading our thought leadership pieces, interacting with media and perusing brochures and fact sheets tailored to this industry.