The intergenerational shift in wealth from the "Silent" and aging Baby Boomer generations to their Gen X and Millennial children will have a profound effect on the wealth management and trusts and estates industry over the next several decades.
MNP Estates Solutions is designed and focused around supporting wealth advisors, institutional / corporate trustees, estate trustees and executors, and the legal community that practice in the area of wills, trusts and estates.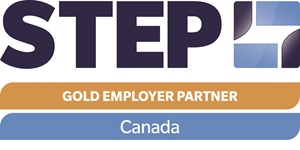 How MNP Can Help
At MNP, we believe knowing and working with a trusted advisor is essential to addressing these increasingly complex situations and ensuring one's wishes are fulfilled and later carried out with professionalism and objectivity.
Family dynamics, legal and financial complexities - from both a personal and business perspective - all present challenges. Accordingly, planning for the future - into retirement and later after death, are more and more complicated, both to structure and afterwards to administer and settle. With a myriad of moving parts to manage and risks to be considered, thoughtful guidance and advice is and will be critical.

From assisting with estate planning to divestitures of businesses in estates to addressing issues associated with foreign assets or foreign beneficiaries, our wealth of expertise and experience is there to help one navigate the process and to provide support through the growth of one's wealth plan and later through the preservation and transition stages under a legacy plan.
What Is MNP Estates Solutions
MNP Estates Solutions takes a holistic and open architecture approach to delivering financial services in connection with wealth and legacy plans. With a comprehensive suite of services focused around collaboratively supporting wealth and legacy plan advisors, administrators and other professionals -- we offer a single source, "one-stop shop", for everything you could need but with the ability to choose only what you want.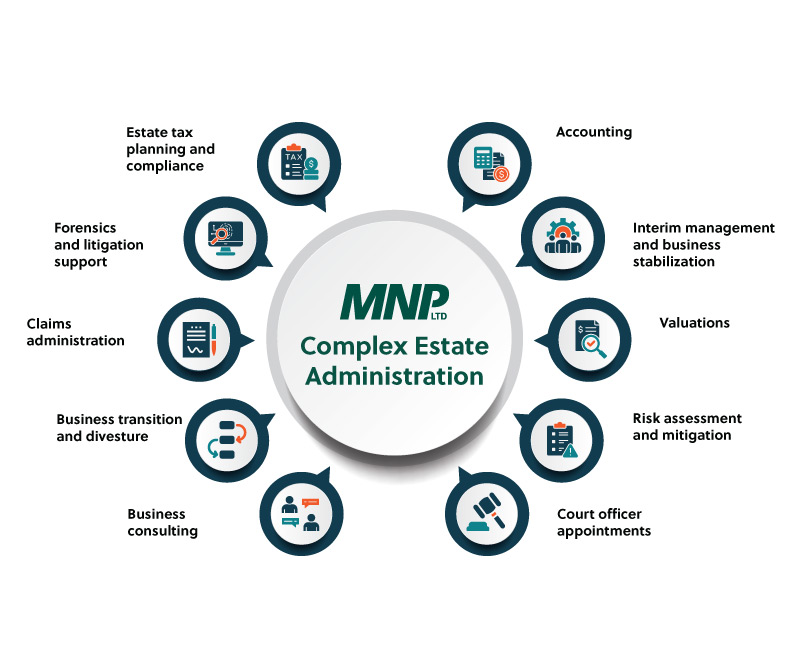 | | |
| --- | --- |
| Our Estates Solutions team of Trust and Estate Practitioners (TEPs), Chartered Professional Accountants (CPA CAs), Chartered Business Valuators (CBVs), Certified Forensic Examiners (CFEs) and other professionals work collaboratively with one's existing wealth advisors, accountants and other advisors to support, enhance and help individuals and organizations achieve their wealth and legacy plan goals. | |
Our Services Offering For:
Wealth Advisors and Estate Trust Consultants
Institutional/Corporate Trustees, Executors, Powers of Attorneys or Guardianships
Wills, Estate and Trust Lawyers