Unlike bankruptcy, Consumer Proposals allow you to choose which assets you keep, such as tax refunds and GST credits, RESPs (Registered Education Savings Plans) and RRSPs (including recent contributions you may have made). Life-Changing Debt Solutions isn't about what you have to give up; it's about ensuring your future financial security.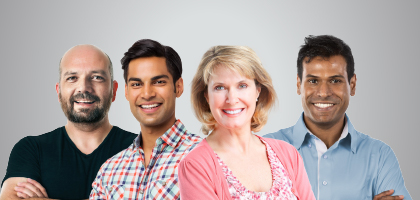 Consumer Proposals 101: An Introduction
When it comes to navigating through debt, it's all about understanding your options. To learn more, download our newest e-book free:
If keeping your home is a priority, a Consumer Proposal may be the best choice for you. Although you will be expected over time to pay into your proposal an amount equivalent to the net equity in your home (what you would get 'in hand' if you were to sell it, adjusted for any provincial exemptions ). As long as you keep your mortgage payments up-to-date, your house remains yours to live in.
Learn more about what you get to keep after filing a consumer proposal in all provinces across Canada.
Latest Blog Posts
2021-04-08
More than half (54%) say they are $200 or less from not being able to cover their monthly bills and debt obligations, a whopping 13-point jump from December. Compared to the other provinces, Ontarians are the most likely (32%, +10pts) to report they are already insolvent with no money left to cover their payments at month-end.