What To Look For In A Licensed Insolvency Trustee
There are several Licensed Insolvency Trustees available throughout Niagara and each one adheres to the same federal legislation. Deciding who to contact for help with your debt problems should be based on your desired personal experience when working with a debt advisor. A good firm will treat you with respect, take the time to explain your options and continue to be accessible throughout the entire process.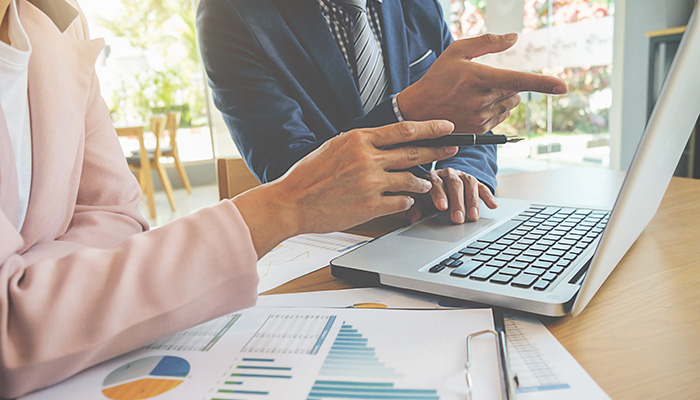 Dignity and Respect​
A good firm will be warm and courteous right from the first phone call. During the initial consultation, you should be welcomed and treated with dignity and respect. At MNP we understand that debt issues can be a result of numerous challenges or live-events, entirely unique to your personal situation. Our focus is on helping you get out of debt. Any discussions surrounding your financial difficulties are held without judgement and are designed for our team to fully understand the needs of your household so we can find the best solution for you.
Patience and Clarity
Insolvency laws can be confusing and complicated. Your Trustee should explain your options in a way that is direct and easy to understand. They should take the time necessary to answer all of your questions so you have the information you need to make an informed decision.
At MNP, our experienced debt advisors will take the time to ensure you fully understand the options available based on your specific situation. There is never any pressure to make a decision and all your questions and concerns will be addressed with insight and understanding.
Ongoing Customer Service
The bankruptcy or proposal process can be lengthy and sometimes complex. It's important for you to know who you can turn to with ongoing questions or concerns. Find out who will be working on your file, how you can contact them and whether you have the ability to meet in person if necessary.
At MNP you will be assigned a specialized team that will work on your case so you know who to call whenever you need some help or support. You can also drop by many of our Niagara area offices to drop off information or ask questions without an appointment. Emails, phone calls and even texts are answered promptly.
Making the decision to face your debt challenges head on can be overwhelming. At MNP we want to make sure that we do everything we can to make the process run smoothly for you. It is this commitment to customer service and our Niagara based personable and professional staff that set us apart. Let MNP change your life and get you on the road to a debt-free future.