Tips for Managing Debt (MNP 3 Minute Debt Break)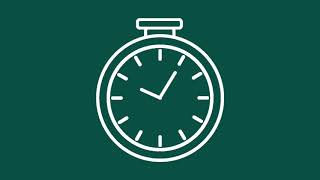 The ongoing uncertainty and instability caused by the COVID-19 pandemic have many people concerned about their financial circumstances. But managing debt is something you should always be thinking about no matter what is happening around you in the world and even after the pandemic subsides.
There are several timeless tips you can use to help reduce your financial strain, connect with and take advantage of helpful resources, make the most informed decisions possible and regain control over your finances.
First… Revisit your budget or create one if you haven't already. There is never a bad time to sit down and optimize your budget for your current situation. Visit MNP Debt dot ca for a helpful Budget Tracker spreadsheet to help you get started. There are also several great free apps available if you prefer to keep track of things on your phone.
Second… focus on your most costly debts. If you have some room in your budget to pay down your credit accounts, you'll want to maximize the return on your repayment. To do that, focus on paying down your most expensive debts first. Often, this is the one with the highest interest rate; but it could also be the one with the highest balance.
Take advantage of payment deferrals (but read the fine print)! With the financial turmoil and unprecedented job losses that have occurred recently, many banks and lenders are offering payment deferrals on mortgages, loans, lines of credit and credit cards. These could be an immense help if you've experienced a significant income reduction. However, you'll want to review all the terms and conditions carefully before you begin skipping or putting off payments. Not all lenders are structuring these grace periods similarly, and many are doing so in a way that could have lasting negative impacts on your personal finances.
Another tip… Look into federal and provincial support programs. The Government of Canada has announced numerous programs and incentives to help Canadians who have been financial impacted by the ongoing COVID-19 pandemic. These include accelerated access to EI benefits, the Canadian Emergency Response Benefit, and more. Many provincial governments have also announced subsides and support measures for affected residents.
Finally… one of the most important tips… Don't borrow if you can avoid it. Debt is always risky. Even more so with the level of uncertainty and rapid change that has come to define our current world. Yet, many people are planning to increase their borrowing right now. And this is something that is advised against wherever possible.
Subscribe to MNP 3 Minute Debt Break on your favourite streaming service.