Prince Edward Islanders on the economy: More than half say the worst is yet to come
Half of Atlantic Canadians report being $200 away or less from not being able to meet their bills and debt repayments, up five points since last quarter
Three in five believe the worst of the economic cycle is yet to come (58%), more than any other province.

A third feel economic conditions were worse than expected over the last six months (36%).

Three in five say they will be in financial trouble if interest rates go up much more (64%, +2pts), more than any other province.

Half (50%, +5pts) are $200 away or less from not being able to meet all of their financial obligations at month's end, more than any other province.

Atlantic Canadian households have an average of $580 left over at month-end, the lowest amount amongst the provinces.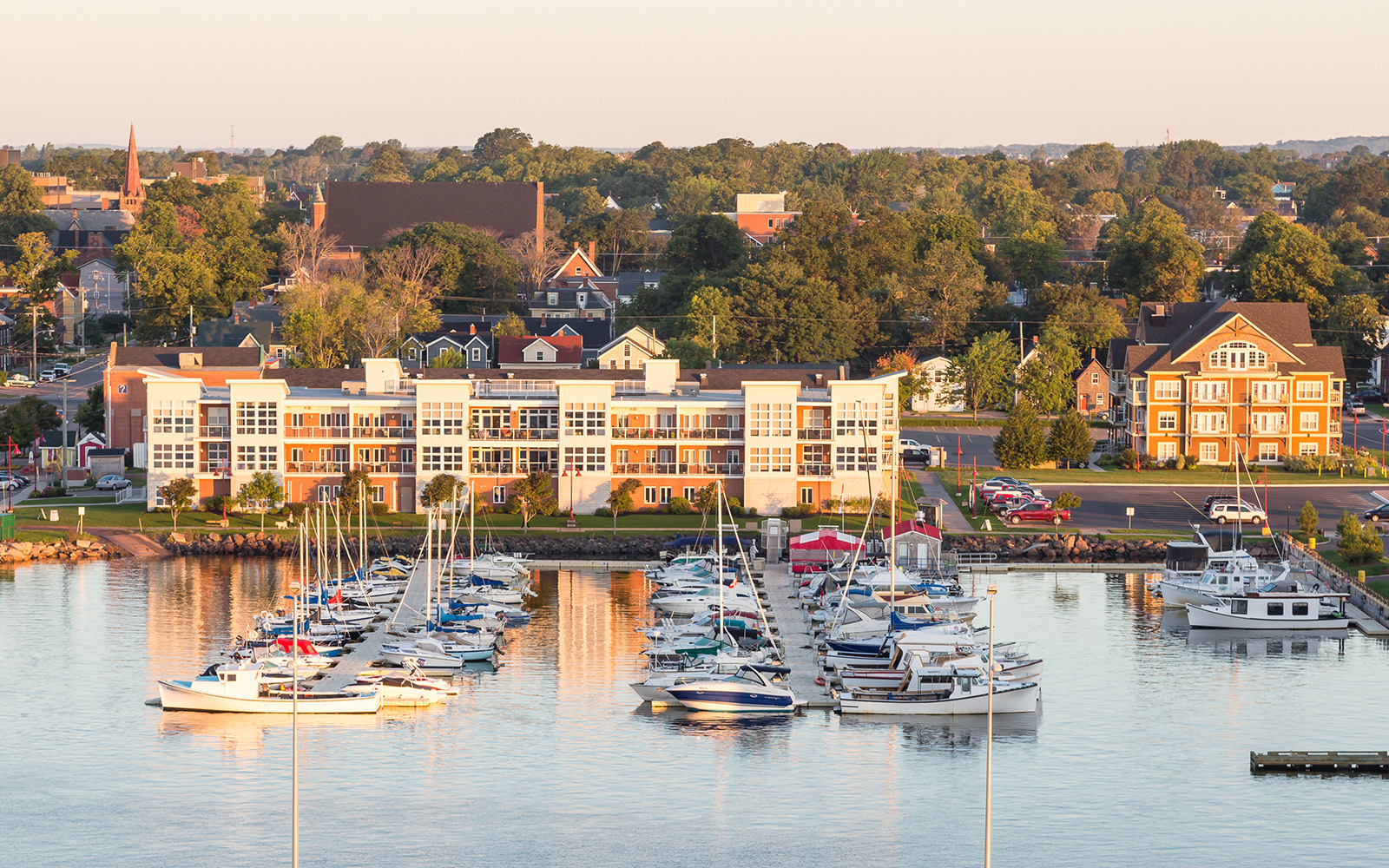 CHARLOTTETOWN, PEI – April 11, 2023 – Personal finances continue to be a major source of stress for Atlantic Canadians. More than half anticipate the situation will continue to deteriorate, according to the latest MNP Consumer Debt Index conducted quarterly by Ipsos. When asked about the impact of Canada's current economic conditions on their finances, more than half (58%) of Atlantic Canadians say the worst is yet to come — more than any other province. Three in 10 (30%) believe we are currently experiencing the worst part of the economic cycle. Only 12 percent are optimistic enough to say the worst is behind us — the fewest of any province.
"Atlantic Canadians who are heavily indebted may understandably be fearing the worst, given the impact of inflation and markedly higher interest rates," says Walter MacKinnon, a local Licensed Insolvency Trustee with MNP LTD. "The lack of wiggle-room in household budgets highlights the impact of a higher cost of living, particularly on those who are least able to withstand it."
A third (36%) of Atlantic Canadians say economic conditions were worse than they expected over the last six months. Compared to the rest of the provinces, Atlantic Canadians are the most likely (50%, +5pts) to report being $200 away or less from not being able to meet all of their financial obligations at month's end. That includes three in 10 (31%, +4pts) who already don't make enough to cover their bills and debt payments. As the number of insolvent Atlantic Canadians edges upward, disposable income has dropped by $83 from the previous quarter to $580 — the lowest amount amongst the provinces. Three in five say they will be in financial trouble if interest rates increase much more (64%, +2pts).
MacKinnon notes that Atlantic Canadians are feeling some reprieve with interest rates stabilizing after last year's successive increases. Fewer Atlantic Canadians are concerned about their ability to pay their debts as interest rates rise. However, they are still the most likely (69%, -4pts) to be concerned compared to the other provinces. Fewer than half are worried about their current level of debt (46%), down four points from last quarter. Additionally, fewer are concerned about the impact of rising interest rates on their financial situation (61%, -6pts), although it's still a strong majority.
Even as they feel a reprieve in some areas, Atlantic Canadians are the least (49%, -3pts) confident they can cover all living / family expenses in the next year without going further into debt. Atlantic Canadians are also the most likely to continue to be more careful with how they spend their money (86%, +1pt).
"The findings reveal Atlantic Canadians are feeling more optimistic about their finances, although concern remains elevated, which reflects the lingering stress of inflation and interest rates. Unfortunately, many lower-income Atlantic Canadians will not find a financial comfort zone without external help," MacKinnon explains.
"Atlantic Canadians must take proactive steps to manage their debt regardless of whether they're anticipating the worst or hoping for the best," advises MacKinnon. "I recommend individuals carefully monitor their budget and put aside some funds for unexpected expenses such as a sharp increase in debt servicing costs or an unexpected car repair. Put any tax return you receive this tax season into an emergency fund or use it to pay down debt."
MacKinnon advises Atlantic Canadians to seek professional help immediately if they're struggling to pay their bills. That will help prevent a cycle of increasing debt and interest payments which can lead to longer-term financial hardship.
"People are often reluctant to seek debt assistance because of the stigma associated with Bankruptcy. This only extends the financial burden and can cause further consequences such as stressful and harassing calls from collection agencies and wage garnishments, among others," he says.
Licensed Insolvency Trustees are the only debt-relief professionals who can offer unbiased, customized advice about all debt-relief options, including informal debt settlement, Consumer Proposals and Bankruptcy. They can stop or prevent collection calls and wage garnishments and offer legal protection from creditor actions. MNP offers Free Confidential Consultations with Licensed Insolvency Trustees across Canada.
About MNP LTD
MNP LTD, a division of the national accounting firm MNP LLP, is the largest insolvency practice in Canada. For more than 50 years, our experienced team of Licensed Insolvency Trustees and advisors have been working with individuals to help them recover from times of financial distress and regain control of their finances. With more than 240 offices from coast to coast, MNP helps thousands of Canadians each year who are struggling with an overwhelming amount of debt. Visit MNPdebt.ca to contact a Licensed Insolvency Trustee or use our free Do it Yourself (DIY) debt assessment tools. For regular, bite-sized insights about debt and personal finances, subscribe to the MNP 3-Minute Debt Break Podcast.
About the MNP Consumer Debt Index
The MNP Consumer Debt Index measures Canadians' attitudes toward their consumer debt and gauges their ability to pay their bills, endure unexpected expenses, and absorb interest-rate fluctuations without approaching insolvency. Conducted by Ipsos and updated quarterly, the Index is an industry-leading barometer of financial pressure or relief among Canadians.
Now in its twenty-fourth wave, the Index has rebounded to 89 points, up 12 points from the all-time low recorded last quarter. Visit MNPdebt.ca/CDI to learn more.
The data was compiled by Ipsos on behalf of MNP LTD between March 7 and March 14, 2023. For this survey, a sample of 2,004 Canadians aged 18 years and over was interviewed. Weighting was then employed to balance demographics to ensure that the sample's composition reflects that of the adult population according to Census data and to provide results intended to approximate the sample universe. The precision of Ipsos online polls is measured using a credibility interval. In this case, the poll is accurate to within ±2.5 percentage points, 19 times out of 20, had all Canadian adults been polled. The credibility interval will be wider among subsets of the population. All sample surveys and polls may be subject to other sources of error, including, but not limited to, coverage error and measurement error.
National data is available upon request.