Prince Edward Island Insolvency Rate Increases For The First Time Since 2015
PRINCE EDWARD ISLAND  –  The consumer insolvency rate in PEI has increased for the first time since 2015, according to the Office of the Superintendent of Bankruptcy's most recent annual report. The number of consumer insolvencies per thousand residents in PEI, aged 18 years or above, climbed to 6.1 in 2018 after declining for the past three years.
"This isn't good news, but it's something that warrants further discussion. We need to break the stigma of asking for help. Many people are too embarrassed to even talk about their debt and silence compounds the problem," says Walter MacKinnon, a debt expert and Licensed Insolvency Trustee with MNP LTD.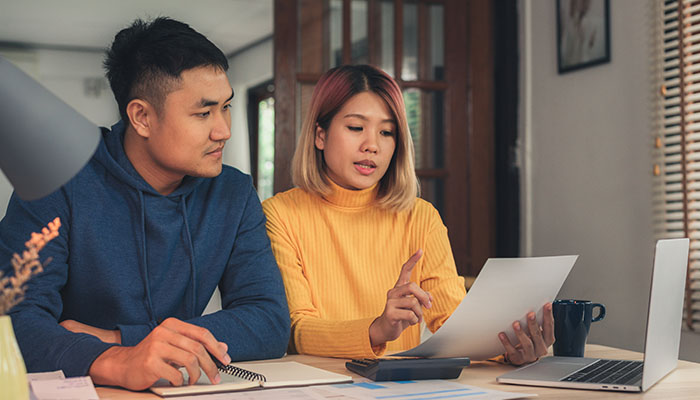 A recent survey conducted by Ipsos on behalf of MNP LTD underscores the consumer debt challenges in Atlantic Canada. It found eight in ten (80%) Atlantic Canadians say they owe more than $1,000. Four in ten say they don't have enough cash on hand to pay their debts as they become due (42%) and admit to not making all their debt payments on time (38%). About the same number (40%) say they owe more than they're worth.

"It appears many are close to being insolvent, which makes them incredibly vulnerable to any kind of unexpected expense. One issue is many don't have a budget or an emergency savings plan, so an unplanned increase in interest expenses or car repair could easily put them in the red," says MacKinnon.
With many Atlantic Canadians experiencing tightening monthly budgets, it's little surprise that just over a third are confident they could manage financially if faced with an unexpected expense. Atlantic Canadians aren't confident in their ability to cope with unexpected auto repairs or purchases (32%), having an illness and being unable to work for three months (36%), loss of employment (40%), a change in relationship status like a divorce or separation (32%) or the death of an immediate family member (39%). Atlantic Canadians are also the least confident in their ability to cope with paying for their own or someone else's education (47%) compared to other provinces.
"Severely indebted individuals are unable to make any kind of meaningful reduction in their principal debt. And a lot of people continue to take on more debt — especially if they encounter unexpected expenses. In some circumstances, debt relief options are the only way to regain financial stability," says MacKinnon.
Consumer Proposals and Bankruptcies both put a freeze on creditors and allow someone to eventually get out of debt while paying only a portion of what they owe. But there are differences in the two scenarios. Primarily that, under a Consumer Proposal, the amount repaid can typically be negotiated with creditors, whereas Bankruptcies may require one to sell assets and / or make legislatively-determined payments.
Licensed Insolvency Trustees are the only federally regulated professionals who can provide regulated insolvency options, such as Consumer Proposals and Bankruptcies. They have extensive knowledge of governing legislation and are empowered by the federal government to help debtors make the most informed choices to deal with their debt. 
About MNP LTD
MNP LTD, a division of the national accounting firm MNP LLP, is the largest insolvency practice in Canada. For more than 50 years, our experienced team of Licensed Insolvency Trustees and advisors have been working with individuals to help them recover from times of financial distress and regain control of their finances. With more than 230 offices from coast-to-coast, MNP helps thousands of Canadians who are struggling with an overwhelming amount of debt each year. Visit MNPdebt.ca to contact a Licensed Insolvency Trustee or get a free checkup for your debt health using the MNP Debt Scale.
MNP LTD is the creator of the MNP Consumer Debt Index, an industry-leading national barometer of financial pressure among Canadians. Conducted by Ipsos and updated quarterly, the Index measures Canadians' attitudes toward their consumer debt and gauges their ability to pay their bills, endure unexpected expenses, follow a budget and absorb interest rate fluctuations without approaching insolvency. The next MNP Consumer Debt Index is set to be released in July 2019.
About the Survey
The survey was compiled by Ipsos on behalf of MNP LTD between March 13 and March 24, 2019. For this survey, a sample of 2,070 was interviewed online. The precision of Ipsos online polls is measured using a credibility interval. In this case, the poll is accurate to within ±2.5 percentage points, 19 times out of 20, had all Canadians been polled. The credibility interval will be wider among subsets of the population. All sample surveys and polls may be subject to other sources of error, including, but not limited to coverage error and measurement error.