My Debts Are Gone – Now What?
Congratulations, you have successfully finished your Bankruptcy or Consumer Proposal! You took control of your financial life and solved your debt issues.
Now what?
For many people, the next priority is to re-establish and rebuild their credit rating. And this is certainly an achievable destination. But like any journey, knowing where to start is just as important as knowing where you want to go.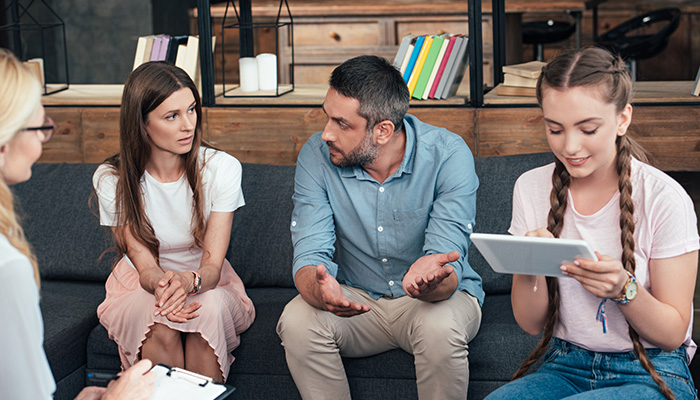 Obtain Your Credit Report

Within two to three months of completing your insolvency proceeding, request a copy of both your Equifax and TransUnion credit report to ensure all information is current, accurate and that you've truly wiped your financial slate clean.
Free Options: Mail and Fax
Each bureau has forms on their website which you can print, complete and submit by mail or fax. These methods are free and you should receive your report within a couple of weeks – provided you include all the information and documentation they require to verify your identity.
Paid Option: Online
If you're willing to pay between $15 and $34, both bureaus will provide you with an instant report online. However, the information will only be available for a limited period. You can also access additional fee-based services, such as automatic monthly credit reports, credit check alerts and identity theft insurance.
'Free' Third-Party Options
Be wary of vendors (other than Equifax, TransUnion or your bank) who offer a free subscription-based credit report and score. These companies are almost always in the money lending business and may attempt to lure you into expensive and high-interest credit products under the guise of improving your credit.
If you're not careful, this can blind your determination to be smart about rebuilding your credit and quickly undo all your hard work. You'll also want to consider the potential for an insecure or less than reputable website to sell, leak or otherwise compromise your personal information.
How to Read Your Credit Report
In general, your credit report details every credit product you have either had in your name or jointly held with someone else – along with your payment history and a credit rating for each product.
Account Status
Any open credit products, such as a vehicle loan, will show as 'current'. Deactivated accounts will show as 'closed'. And any debts you included in your insolvency proceeding will show as 'written off in bankruptcy', or similar.
Debt Rating
Each debt also receives a rating based on your payment history. If you finished a Bankruptcy, the debts will show as 'R9' for six years from the date of your discharge. If you finished a Consumer Proposal, the included debts will show as 'R7' for three years from your completion date – though they show as 'R9' while the proposal is active.
Check for Errors
Read through each line and ensure the credit products listed belong (or belonged) to you and the payment history and pay off dates are correct – including the debts from your insolvency proceeding. Also confirm personal details like the spelling of your name, your social insurance number, birth date and address are accurate. Document any errors and report these to the credit bureau. Ignoring them can damage your credit going forward.
Why Fix Mistakes on Your Credit Report?
Your credit report is a cumulative monthly record of your lending history. That means potential errors don't only damage your credit score once, but every time they're reported. That error will continue to further damage your credit history until you correct it.
Not to mention, if you're applying for credit your prospective lender will see that error (reported as fact) and its potentially lengthy history. That's not something you can explain away as a simple misunderstanding, either. If they're forced to choose between your word or the credit bureau, the lender will trust the credit bureau every single time. Credit is ultimately about risk – and if any detail is in question, the risk will simply be too high.
How to Correct a Mistake on Your Credit Report
When you receive your credit report by fax or mail, you will likely also receive a 'Credit Report Update' form. If you checked your credit report online, this form should be available through your web account. Use it to document the mistake or inaccuracy on your credit report and return it to the credit bureau as soon as possible.
The credit bureaus will initiate an investigation and send you a follow-up report explaining their findings. Equifax says this process typically takes between 10 and 20 days, while TransUnion quotes up to 30 days. This service is free, and the credit bureaus are responsible to fix any errors.
Moving Forward
Checking your credit report a few months after the successful completion of your insolvency proceeding will go a long way to helping you re-establish and rebuild your credit.
You'll be confident in the proper reporting, write-off and rating of the debts in your Bankruptcy or Consumer Proposal. Also, that your personal information is accurate, and you've had the opportunity to correct any errors. Now, when you decide to start rebuilding your credit, you will truly have a financial clean slate.