Happy New Year And Best Wishes For A Prosperous Year Of The Dog
新年快樂! 恭喜發財!
A new year is supposed to mean a fresh start. However, for Canadians in financial trouble, their stress and anxiety remain. Household debt across the country has hit an all-time high. For every dollar earned, the average family now owes $1.73 — and the numbers continue to rise. This means more and more people are looking for ways to manage debt and many are nearing a breaking point.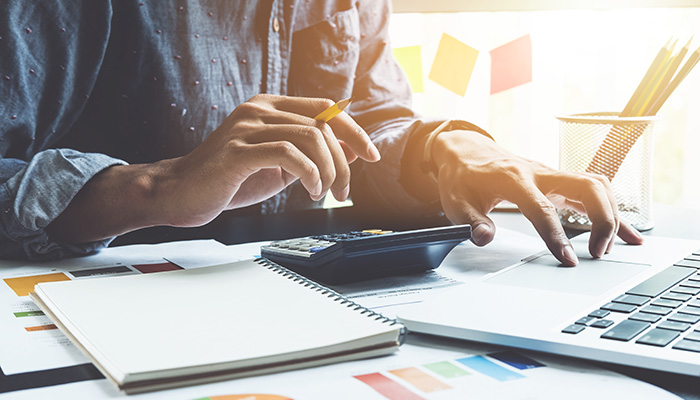 But it's not all bad news. Real, lasting relief is possible if you're willing to put in the hard work to achieve your financial goals — and help is available. From credit cards to income tax debt, there are numerous options to help you get the fresh start you need. By taking advantage now, you can ensure regret and sorrow never again cloud your anticipation of another new year.
Here are six great ways to take a bite out of debt in the year of the dog.
Sell Assets
You may have assets that you can sell to help pay down your debt or pay it off entirely. These could include you house, RRSPs, extra vehicles or antiques. However, you will want to exercise caution and even consider professional advice before making any big decisions.
Uprooting your family is a big decision that may not be necessary. And there are possible tax and long-term savings consequences of liquidating investment assets. Also, the equity value in your house and RRSPs may be protected in a bankruptcy or a consumer proposal — so all options will need to be considered to determine the best one.
Informal Debt Settlement
If you have debts owing to just one or two creditors, it may be possible to negotiate with them directly. They may be willing to accept a lump sum payment to settle your debts or adjust your payment schedule to work better with your budget.
Remember, your creditors are under no obligation to negotiate with you and the terms of your agreement would not be legally binding — so they could change at any time. Be sure to clearly document all conversations and payments in case something changes unexpectedly. Moreover, because it can be difficult to get creditors to negotiate, this would not be a recommended solution for individuals with several debts.
Debt Consolidation
If you're feeling overwhelmed with multiple debts owing to several different creditors, you may benefit from a debt consolidation loan from a bank or credit union. Not only does this streamline your numerous monthly payments into a single bill, it will likely come with a much lower interest rate than you're paying on credit cards and payday loans.
If you do decide to pursue a consolidation loan, it is important you work with a credible lender. Some organizations may attempt to sell you into a payment plan you cannot afford, which will only worsen your situation over the long term.
Debt Management Plan
Offered by non-profit credit counselors, a debt management plan offers support and assistance to negotiate a new payment agreement with your creditors. Through a debt management plan, you would agree to pay your debt in full over a five-year term. In turn, your creditor would offer a reduction in interest or no interest at all on your remaining debts.
Though this can be an effective way to eliminate your debts, you will need to pay the costs of your credit counselor to administer the plan and ensure you make all your required payments in full and on time over the next five years. Also, this option is not available to people with income tax debt.
Consumer Proposal
A Consumer Proposal is a formal and legally binding debt settlement with your unsecured creditors. Administered by a Licensed Insolvency Trustee, this process involves offering your creditors a fixed monthly payment that you can afford over a period of up to five years — totalling more than they would receive if you were to claim bankruptcy, but usually less than the full value of the debt itself. Upon completion of the agreed term, you would be released from your debts and receive a financial fresh start.
For the Consumer Proposal to work, a majority of your unsecured creditors by dollar value must accept the terms of the agreement. If they do, the terms will be legally binding against all your unsecured creditors. Also, all current and future collections actions will cease as long as you continue making the agreed payments.
Personal Bankruptcy
Perhaps the most well known — and the most feared — option is to file for personal bankruptcy. You may instinctually want to make this a last resort. However, depending on your situation, it may also be your fastest and least expensive path to a financial fresh start and involve you paying very little out of pocket.
The bankruptcy process usually involves liquidating some of your assets and potentially contributing a portion of your wages to a trust, so your creditors can recover a portion of the money that is owed to them. Each province and territory provides certain exemptions and income limits so you can maintain a reasonable standard of living throughout the process. Your Licensed Insolvency Trustee can offer more insight into how bankruptcy would look in your unique case.
Free Confidential Consultation
If you're struggling with debt and hoping to get a financial fresh start this year, begin with a no obligation Free Confidential Consultation with a Licensed Insolvency Trustee. Whether you would benefit from any option above or something else entirely, they will help you find the Life Changing Debt Solution that works best for you.