Getting To Know The Licensed Insolvency Trustee
Dealing with the stress of unmanageable debt is exhausting. Once you've decided that enough is enough and it's time to face your financial situation head on, trying to navigate through the process of finding the best options available for dealing with your financial distress – can be overwhelming. With literally hundreds of companies advertising debt management solutions, it's difficult to know who to trust or where to turn.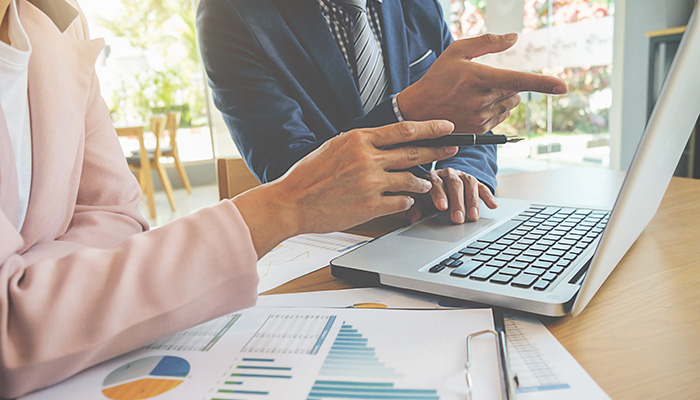 Your safest first step as you work towards a debt-free future, would be to contact a Licensed Insolvency Trustee (LIT). A Licensed Insolvency Trustee is a person licensed by the Office of the Superintendent of Bankruptcy (OSB) to administer proposals and bankruptcies in Canada. Being licensed by the federal government is an important and unique distinction that sets a LIT apart from debt management consultants who are generally only governed by limited provincial regulations. A LIT is held to a much higher standard of quality, accountability and regulation. For this reason, only a government licensed Trustee can administer a bankruptcy or proposal filed in Canada. In the case of a consumer proposal, the Trustee is typically referred to as an administrator.
A Licensed Insolvency Trustee represents your creditors and is an officer of the court. However, the Trustee also has a number of responsibilities associated with assisting you through the bankruptcy or proposal process. The following is summary of the Trustee's responsibilities:
Assessing your financial situation, helping you understand your options including their respective advantages and disadvantages and guiding you through the bankruptcy or proposal process from start to finish.
Preparing and filing the bankruptcy or proposal documents with the OSB, at which point a stay of proceedings comes into effect providing protection from your unsecured creditors.
Notifying your creditors of the proceeding, reviewing and processing their claims.
Investigating questionable transactions and addressing questions and concerns raised by creditors, the debtor and other parties.
Selling or otherwise liquidating non-exempt assets.
Ensuring that all duties are completed in the bankruptcy or proposal (e.g. completing required debt counselling sessions), such that you are in a position to receive your certificate of discharge (bankruptcy) or certificate of full performance (proposal).
Preparing a final accounting of all monies collected during the bankruptcy or proposal and issuing dividends to unsecured creditors on an equitable or pro rata basis.
If you are experiencing debt problems, you're not alone. A Licensed Insolvency Trustee will be able to provide you with a free assessment of your financial situation. There may be several options available to you based on your own unique situation. The good news is, a debt-free life is just around the corner!