Fear Of Rate Hikes Intensifies Significantly Among Atlantic Canadians
A recent Ipsos poll conducted by MNP LTD., has found that Atlantic Canadians are fearful of increased financial turbulence in the wake of future interest rate hikes. The survey found nearly two-thirds (65%) now worry future increases could impact their ability to repay their debts – a 15 percent jump since June. Atlantic Canadians are also the most likely to be concerned (39%, up 2%) about rising interest rates pushing them toward bankruptcy compared to other provinces. More than half (51%, up 12%) say they're feeling the effects of previous increases – also the highest in the country – and nearly three in five (56%, up 14%) say future rate increases could put them in financial jeopardy.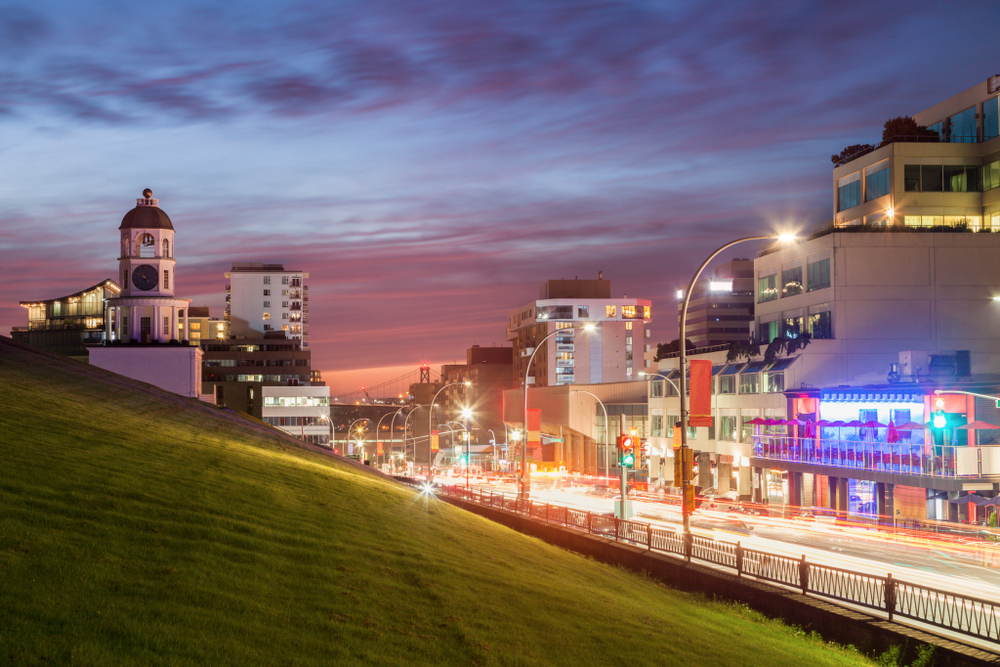 With little wiggle room as it is, the progressive increasing of interest rates is creating a significant and accelerating impact on Atlantic Canadians budgets – and the effects will only become more immediate as time goes on. This reflects in the number of people who are concerned about their current debt level (45%) – the highest number since tracking began in June 2017 – along with the number of people who regret how much debt they've taken on in life (49%).
Nearly nine in ten (87%) Atlantic Canadians vow to be more careful with their spending as interest rates continue to climb. Coupled with one in five (19%) who say their debt situation is better now than this time last year, this may explain why many continue to be optimistic about their future debt prospects. Three in ten (31%) expect things to improve in a year's time, while almost half (47%) foresee their situation improving within five years.
It's more important than ever that people familiarize themselves with the professional resources available to improve their debt situations. Though many may feel embarrassed or helpless, there is never any shame in learning about the options to help relieve their financial burden. During a no obligation Free Confidential Consultation, a Licensed Insolvency Trustee can help review debtors' financial situations, explain the available options and choose the right one for each person's unique challenges and goals. A financial fresh start is possible, but it begins with reaching out.
Other poll highlights include:
Atlantic Canadians show the most trepidation towards increasing interest rates. Sixty-five per cent of Atlantic Canadians say that as interest rates rise, they are becoming more concerned about their ability to repay their debts– ahead of those in Alberta (55%), Saskatchewan and Manitoba (53%), Ontario (52%), and BC and Quebec (both 48%).
Atlantic Canadians are most likely to state with rising interest rates they will be more careful with how they spend their money (87%), followed by Saskatchewan and Manitoba (86%), Ontario (83%), Alberta (77%), British Columbia (76%) and Quebec (72%).
Concern about rising interest rates triggering a move toward bankruptcy is more pronounced in Atlantic Canada (39%), followed by Alberta, Quebec and Ontario (both 34%), British Columbia (33%), and Saskatchewan and Manitoba (31%).
Canadians remain more positive than negative towards their debt situation, as nearly three in ten (28%) rate their current debt situation better than a year ago, and more than one in three (35%) say their debt situation has improved when compared to 5 years prior. Canadians also continue to be hopeful about the future, with four in ten (39%) Canadians believing their expected debt situation a year from now will improve, and half expect their situation to improve within the next 5 years.
Albertans (20%) are most likely to say their current debt situation is worse, followed by residents of Atlantic Canada (17%), Saskatchewan and Manitoba (15%), Ontario (13%), Quebec (10%), and British Columbia (8%).
Quebec residents (49%) are most likely to rate their personal debt situation as good, followed by residents British Columbia (45%), Ontario (38%), Saskatchewan and Manitoba (34%), Alberta (33%) and Atlantic Canada (28%).
About MNP Debt
MNP LTD, a division of MNP LLP, is the largest insolvency practice in Canada. For more than 50 years, our experienced team of Licensed Insolvency Trustees and advisors have been working with individuals to help them recover from times of financial distress and regain control of their finances. With more than 230 Canadian offices from coast-to-coast, MNP helps thousands of Canadians each year who are struggling with an overwhelming amount of debt. Visit www.MNPdebt.ca to contact a Licensed Insolvency Trustee or get a free checkup for your debt health using the MNP Debt Scale.
About the MNP Consumer Debt Index
The MNP Consumer Debt Index measures Canadians' attitudes toward their consumer debt and gauges their ability to pay their bills, endure unexpected expenses, follow a budget, and absorb interest-rate fluctuations without approaching insolvency. Conducted by Ipsos and updated quarterly, the Index is an industry-leading barometer of financial pressure or relief among Canadians. Visit www.MNPdebt.ca/CDI to learn more.
The latest Index data was compiled by Ipsos on behalf of MNP LTD between September 10 and September 17, 2018. For this survey, a sample of 2,003 Canadians from the Ipsos I-Say panel was interviewed online. The precision of online polls is measured using a credibility interval. In this case, the results are accurate to within +/- 2.5 percentage points, 19 times out of 20, of what the results would have been had all Canadian adults been polled. Credibility intervals are wider among subsets of the population. This represents the sixth wave of the MNP Consumer Debt Index.
To learn more about the survey and how MNP can help you manage your debt challenges, contact Joe Wilkie, CIRP, LIT, Senior Vice-President, MNP Ltd., at 902.493.5483 or [email protected]