Albertans face bleak debt outlook: Significantly more anticipate struggling with further interest rate increases
The amount of Albertans reporting a decline in capacity to handle an interest rate increase (32%, +10 pts) or an additional $130 in interest payments on debt (38%, +7 pts) has risen significantly.

More than half report that they are $200 away or less from not being able to meet all their financial obligations (56%, +5 pts).

Albertans are more likely to rate their current debt situation compared to a year ago as much worse than those in any other province (24%, +9 pts).

Increase in concern about potential job loss (41%, +3 pts).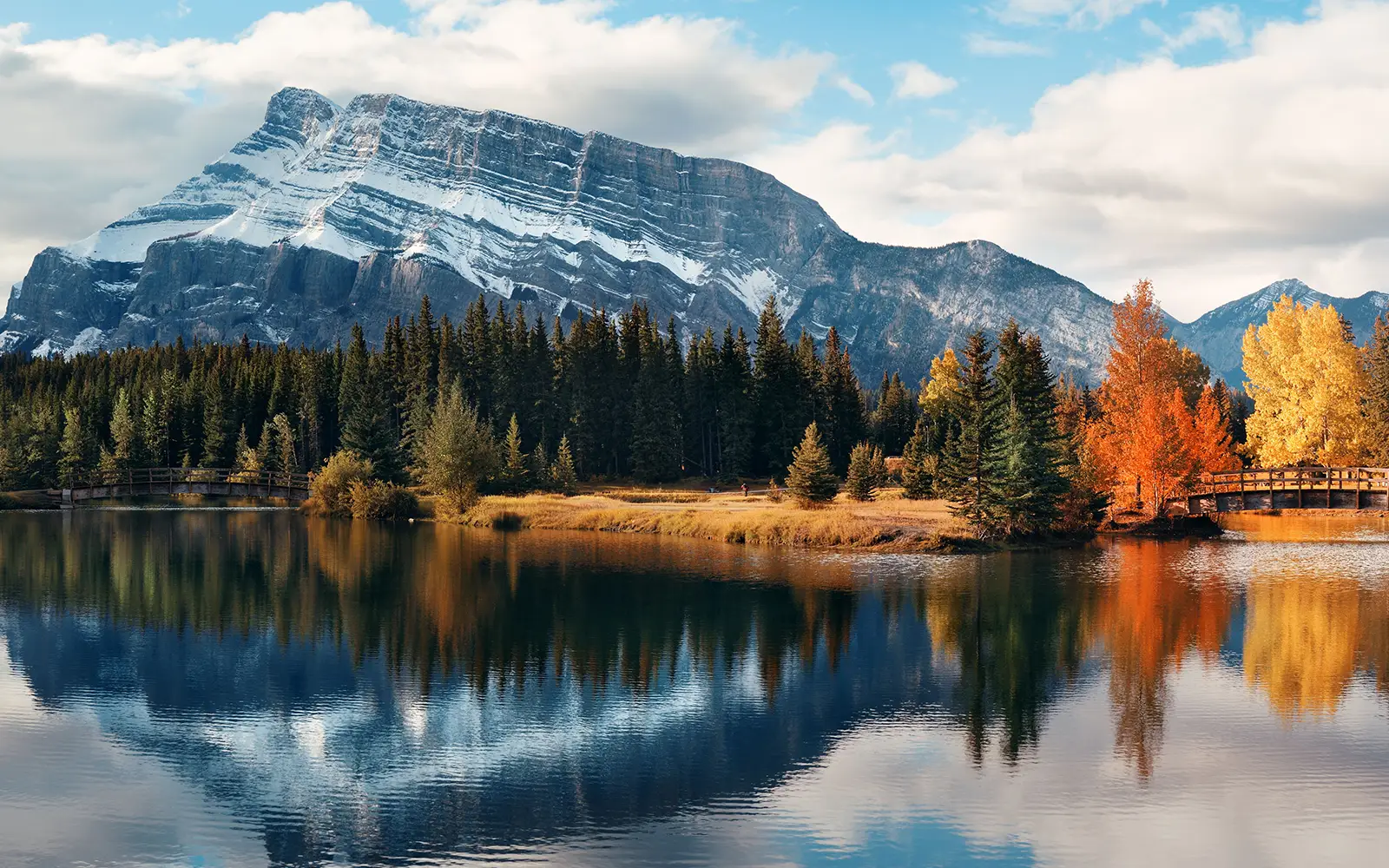 CALGARY, AB – October 18, 2023 – Significantly more Albertans anticipate struggling with further rate hikes as interest rates reach the highest point in over two decades, according to the latest MNP Consumer Debt Index. When asked about their ability to absorb an additional $130 in interest payments, four in 10 (38%, +7 pts) say it is much worse. Significantly more (32%, +10 pts) say their ability to deal with an interest rate increase of one percentage point has weakened.
"Growing concern over the potential for further interest rate hikes, in addition to the related increase in debt carrying costs and living expenses, has many more Albertans concerned about their current and future finances," says Donna Carson, a Licensed Insolvency Trustee with Alberta-based MNP LTD.
Albertans are more likely than those in any other province to rate their current debt situation as much worse compared to one year ago (24%), an increase of nine points from the previous quarter. Significantly more say their debt situation has worsened compared to five years ago (32%, +11 pts). When asked to look into the future, more believe their debt situation will be worse in a year from now (19%, +6 pts). Five years from now, slightly more believe that their debt situation will worsen (14%, +1 pt), and far fewer feel it will improve (36%, -7 pts).
"There is no mystery as to why Albertans feel worse off financially — it's getting increasingly difficult to make ends meet," says Carson.
More than half (56%, +5 pts) in the province report that they are $200 away or less from not being able to meet all their financial obligations. Nearly four in 10 (37%, +5 pts) say they don't make enough to cover their bills and debt payments, as the surging cost of living has chipped away at household budgets. However, more are concerned about their debt (48%, +2 pts), being in financial trouble (62%, +2 pts), or being driven towards Bankruptcy (51%, +5 pts).
While Albertans' debt outlook and ability to absorb additional interest rates has deteriorated, there were a few bright spots in the data. The average amount of money that Albertans say they have left over at the end of the month increased to $777, up $56 from the previous quarter. Albertans are also feeling marginally better about their ability to pay their debts (69%), with concern down three points from last quarter. Four in 10 say they regret their debt — however, debt regret (44%, -12 pts) declined this quarter, potentially indicating that more Albertans are adjusting to the higher interest rate environment.
"It seems some financial pressure has been offset by the strong job market, at least for now. As higher interest rates slow the economy, we may eventually see increased unemployment," says Carson.
Concern about unemployment is on the rise in the province as more this quarter report worrying about someone in their household potentially losing their job (41%, +3 pts).
Carson says that higher unemployment and underemployment, where individuals either make insufficient income or are given insufficient hours to meet their household expenses, is one of the leading causes of insolvency.
"Increasing costs may be somewhat manageable when individuals remain fully employed but can quickly become burdensome with an unexpected loss of income, even after cutting back on non-essential spending," she says. "That's when people may start to rely on credit to meet basic household needs with the idea that they will be able to pay it off as soon as their circumstances improve. If the credit card balances start to build and they start to miss payments, it's easy to end up on a high-interest debt treadmill."
The consequences of missed payments, compounding interest, repossession, or foreclosure can be swift and have long-lasting effects. Carson recommends those who anticipate missing payments first contact their lender to see if they can set up a payment plan and seek advice from a Licensed Insolvency Trustee.
"In addition to initiating direct contact with their lenders, individuals facing the challenge of escalating debt should seek professional debt advice. Licensed Insolvency Trustees offer impartial advice on various debt relief solutions, including budgeting, debt consolidation, and Consumer Proposals," she says.
Licensed Insolvency Trustees are the only federally regulated debt professionals who can assist with all the debt relief options, including Consumer Proposals and Bankruptcy, which can discharge people from debt. To support those in need of financial assistance, MNP provides free consultations across the country.
About MNP LTD
MNP LTD, a division of the national accounting firm MNP LLP, is the largest insolvency practice in Canada. For more than 50 years, our experienced team of Licensed Insolvency Trustees and advisors has been working with individuals to help them recover from times of financial distress and regain control of their finances. With more than 240 offices from coast to coast, MNP helps thousands of Canadians each year who are struggling with an overwhelming amount of debt. Visit MNPdebt.ca to contact a Licensed Insolvency Trustee or use our free Do it Yourself (DIY) debt assessment tools. For regular, bite-sized insights about debt and personal finances, subscribe to the MNP 3-Minute Debt Break Podcast.
About the MNP Consumer Debt Index
The MNP Consumer Debt Index measures Canadians' attitudes toward their consumer debt and gauges their ability to pay their bills, endure unexpected expenses, and absorb interest-rate fluctuations without approaching insolvency. Conducted by Ipsos and updated quarterly, the Index is an industry-leading barometer of financial pressure or relief among Canadians.
Now in its twenty-sixth wave, the Index increased to 86 points, up three points since last quarter, but remains below the five-year average. Visit MNPdebt.ca/CDI to learn more.
The data was compiled by Ipsos on behalf of MNP LTD between September 5 and September 8, 2023. For this survey, a sample of 2,000 Canadians aged 18 years and over was interviewed. Weighting was then employed to balance demographics to ensure that the sample's composition reflects that of the adult population according to Census data and to provide results intended to approximate the sample universe. The precision of Ipsos online polls is measured using a credibility interval. In this case, the poll is accurate to within ±2.5 percentage points, 19 times out of 20, had all Canadian adults been polled. The credibility interval will be wider among subsets of the population. All sample surveys and polls may be subject to other sources of error, including, but not limited to, coverage error, and measurement error.