Credit Counselling Agencies – A Debt Relief Alternative
If you are struggling with rising debt, you may be looking for support or assistance to get your financial situation back on track. Bankruptcy is not the only solution for dealing with your outstanding debts. Other options include a Consumer Proposal that can only be filed by a Licensed Trustee or a debt management program through a credit counselling agency.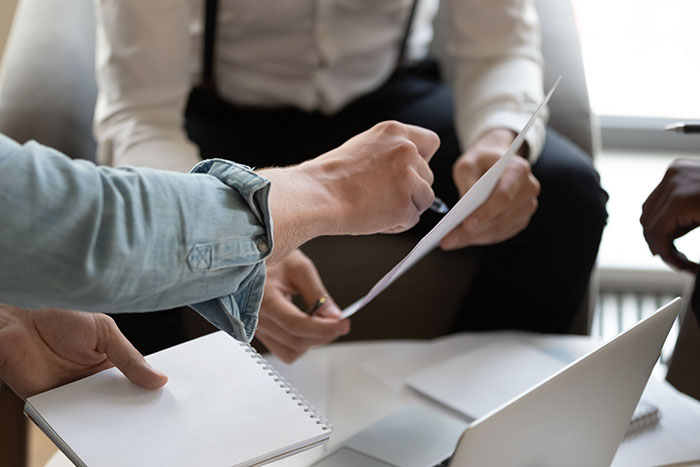 What is a credit counselling agency?
Credit counselling agencies or debt settlement companies provide a range of services for people feeling burdened by rising debt, including consumer credit and debt counselling, personal budgeting assistance and debt management programs.
When you work with a credit counselling agency, the counsellors try to reach a debt relief solution that works for you and your creditors by contacting creditors on your behalf. They will attempt to negotiate lower monthly payments and / or reduce or eliminate interest charges and fees.
Credit counselling agencies have the ability to assist with most of your unsecured debts but cannot provide help when it comes to debts with Canada Revenue Agency, student loans and any debts where the creditor has obtained a judgment against you. This is where you will need to seek the help of a Licensed Trustee in order to stop collection proceedings. In addition, the arrangements credit counsellors make with your creditors are not enforceable and the creditor may potentially continue collection action or seek judgment. If working with a Licensed Trustee, creditors cannot continue to pursue you with collection attempts as they are bound under Federal and Provincial Legislation.
A credit counselling agency may be an effective tool if you are proactive and contact the agency before falling too far behind with your financial obligations.
Will working with a credit counselling agency impact my credit rating?
Entering into a debt management program will impact your credit report as it will show you are making payments through a special arrangement. This notation will remain on your report for three years after you complete the arrangement. The credit counselling agency will work with you and provide strategies and insights to help you improve your credit rating.
What are the options?
Upon meeting with a credit counsellor they should review all of the debt relief options available to you. They should also provide you with the cost of their services, help you understand debtor and creditor rights and provide information as to how each option will impact you and your credit score. In order to make an informed decision to deal with your debt, take the time to understand each of the following processes:
Consumer Proposals, which are filed by Licensed Trustees;
Credit counselling;
Continuing to deal with the debt on your own – this may include contacting your creditors to make different payment arrangements or contacting your bank to see if a consolidation loan is a viable option;
Bankruptcy
What should I look for when considering the services of a credit counselling agency?
You will want to ensure they are a reputable agency. Credit counselling agencies are not regulated in most provinces, so it is up to you to do your homework to determine if working with a credit counsellor makes sense in your situation.
It is much more effective when you can deal with someone face-to-face and not just online or over the phone. You want to trust the individual and feel comfortable with them if you are going to allow them to represent you to your creditors. When you meet with them, ask about their qualifications, education, specialized training and years of experience to help validate their position as a credit counsellor.
Also take note of the company's advertising. Is it realistic? Or does it seem to offer financial promises that are too good to be true?
The following should be clear before signing any contract for services:
Are there upfront costs? If so, what service is provided for those costs?
Is the initial consultation free?
Are there ongoing costs during the process?
Is there any ongoing support for financial counselling, budgeting or credit rehabilitation?
How and when are the creditors paid?
Will you get regular statements to show the payments and distributions?
In looking for a solution to deal with your debt, remember that there are options and you will want to explore them all before making a decision. Seek advice from reputable sources and don't rush into any agreement if you are not sure. If you have questions please contact one of the Licensed Trustees at MNP Ltd. and they will review all options available to you at an initial free consultation.